Member's Exclusive Beer Promotion!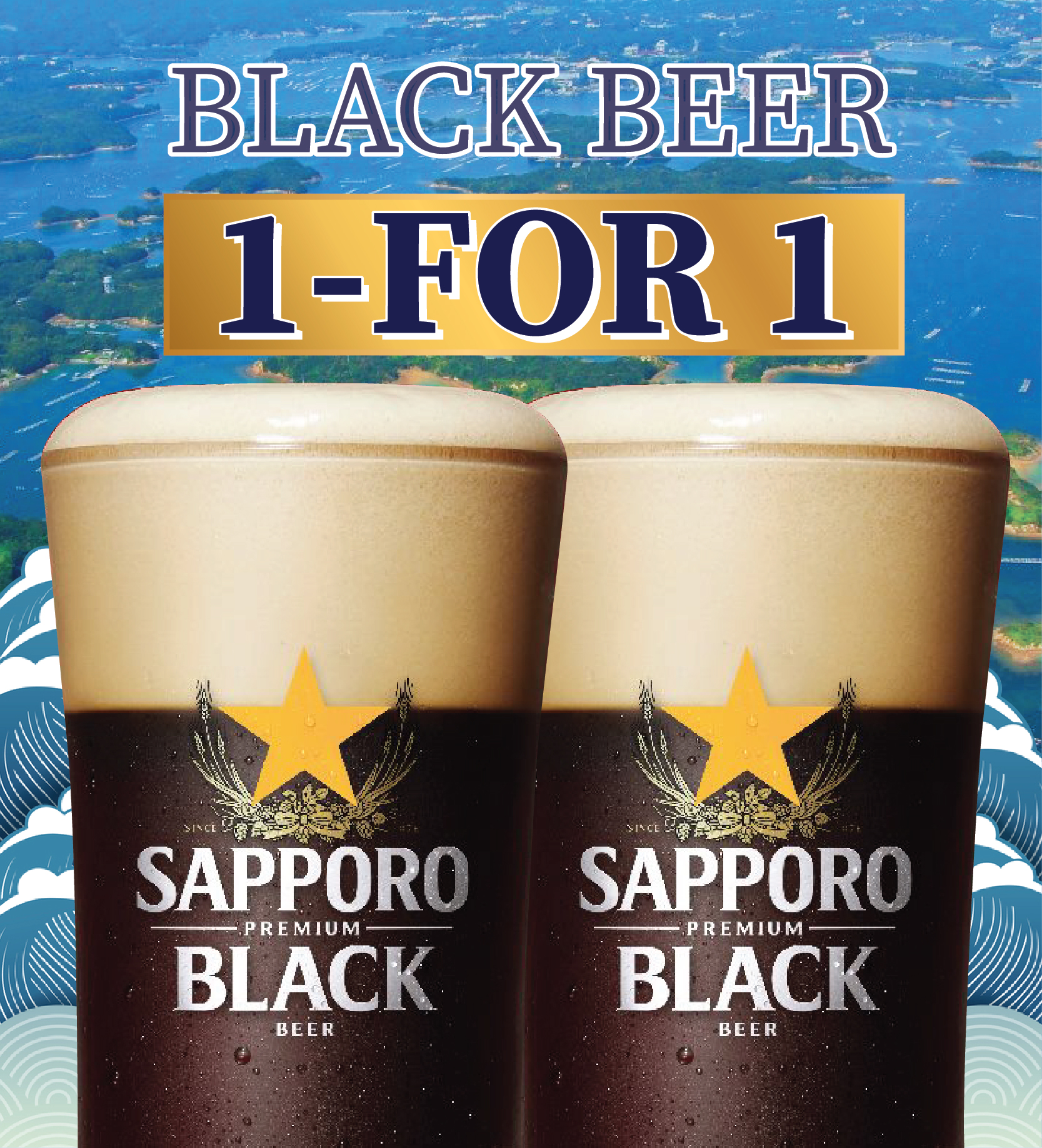 Don't miss our big promotion Ginza Lion Black Beer 1-FOR-1 on 17th to 23rd September! Also, check out the ongoing Ise fair over the weekends! We are featuring various Ise famous food and products in store. Check them out! They are selling Ise Udon, Seafood, Seaweed, Sweets, Sake, Vinegar, Pearl, Cosmetics.

1-FOR1 BLACK BEER
from 17th - 23rd Sept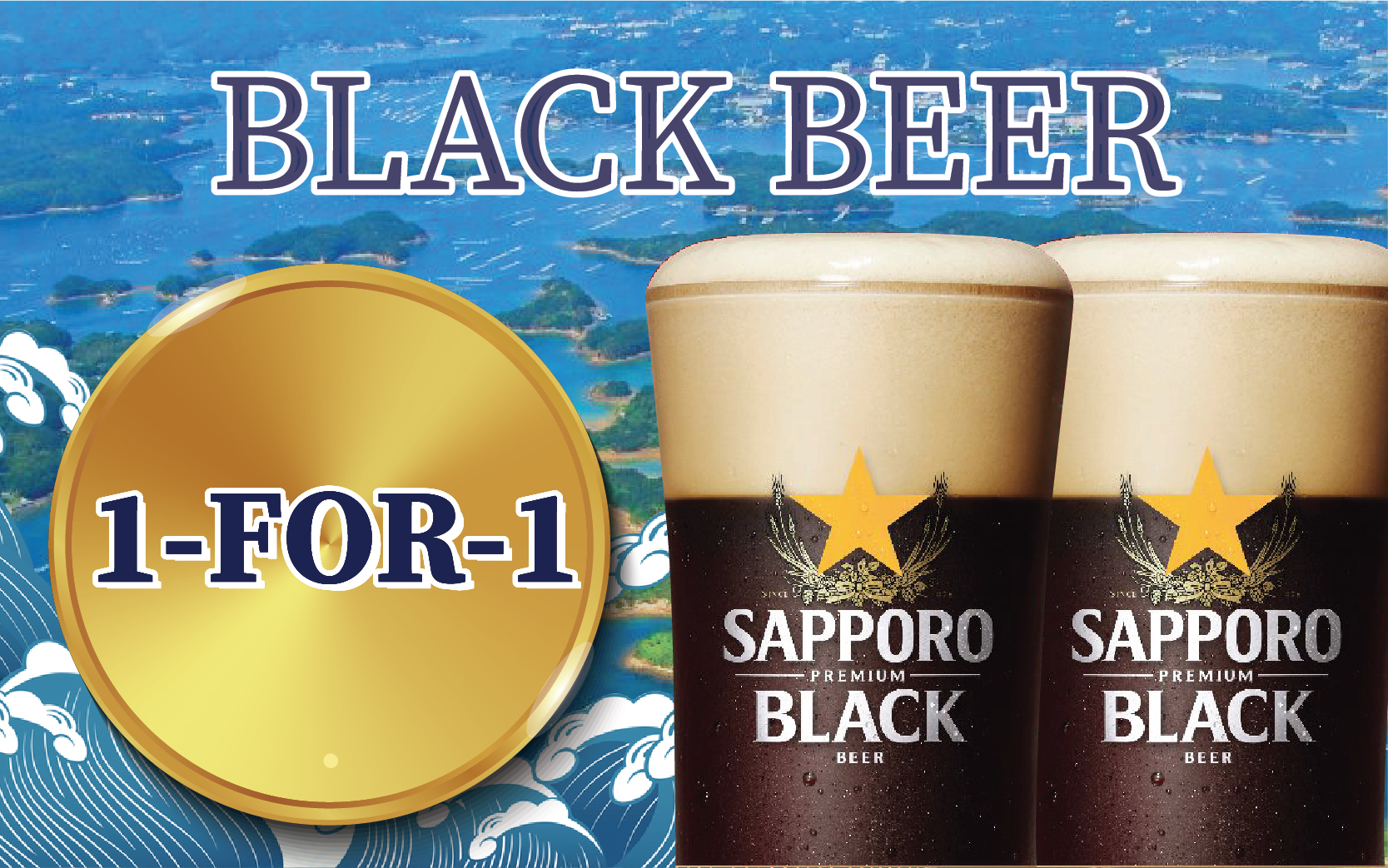 Terms and Conditions:
*Present this page / e-coupon to enjoy 1-for-1 Beer Promotion.
*Valid for J Passport members only.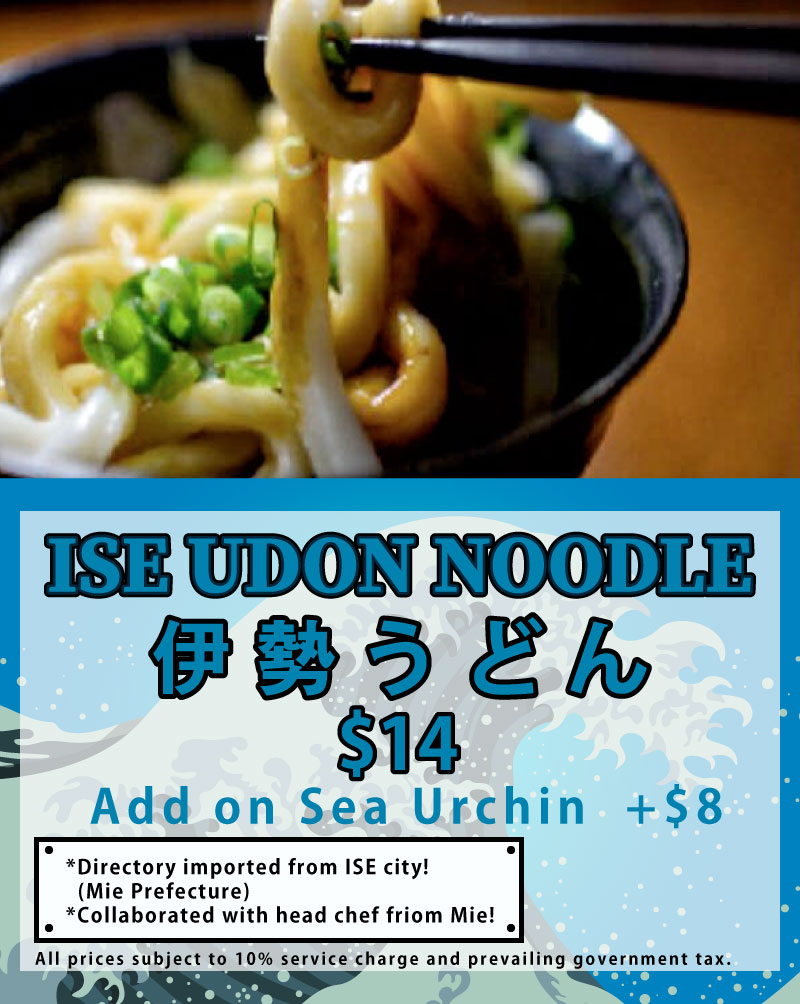 Till 15th September, head down to our outlet and try out Ise-Shima's food! Do you know? Ise Udon have a best taste and you must try it! Participate in lucky draw with every Ise Udon ordered! Also, we will be selling Ise's food products, so check us out!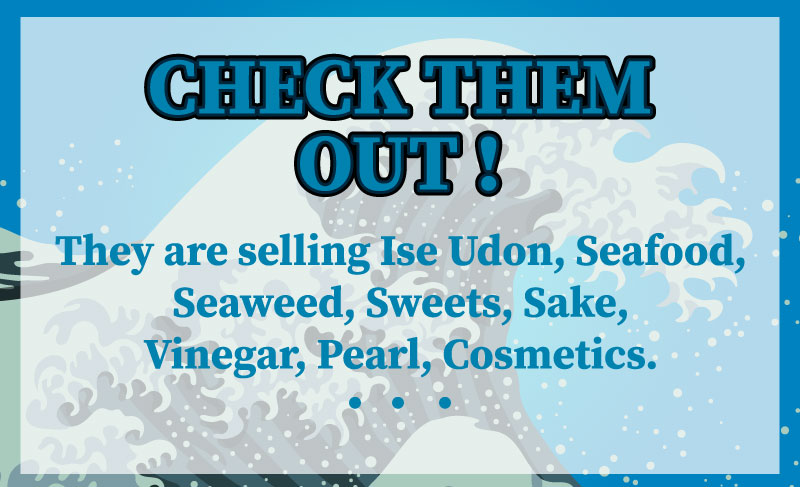 LUCKY DRAW!
Get a Chance to win some prizes for every order of ISE-UDON!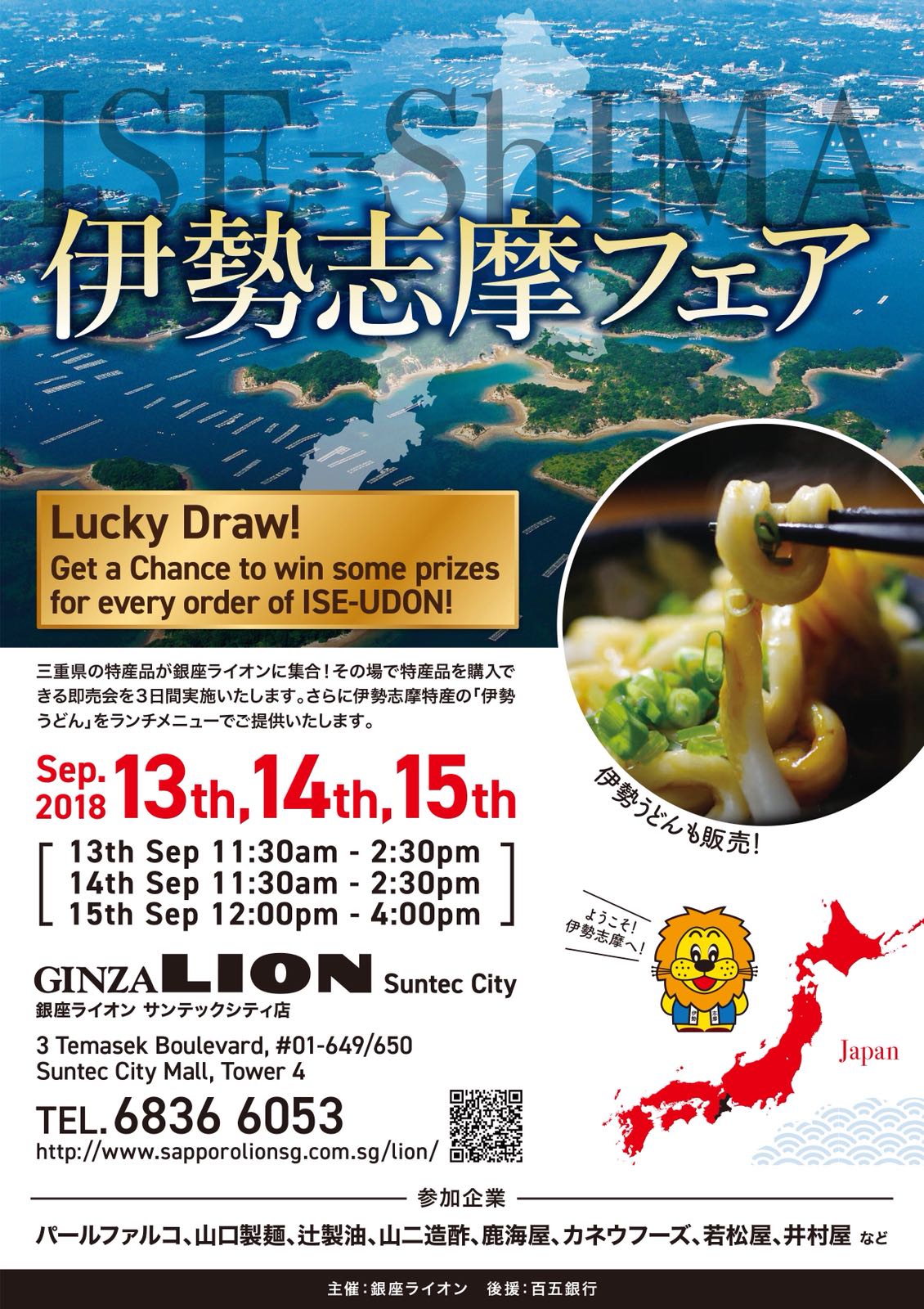 Check out why is Sapporo Beer one of the BEST BEER!
Pouring BEER in One Action
At Ginza Lion, they pour the beer - in One Action - in a fast and steady manner and natural fine foam is formed. Beer's original aroma is sealed by the foam, making it smooth and crisp with a dry finish.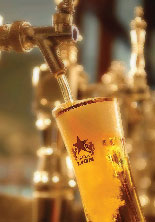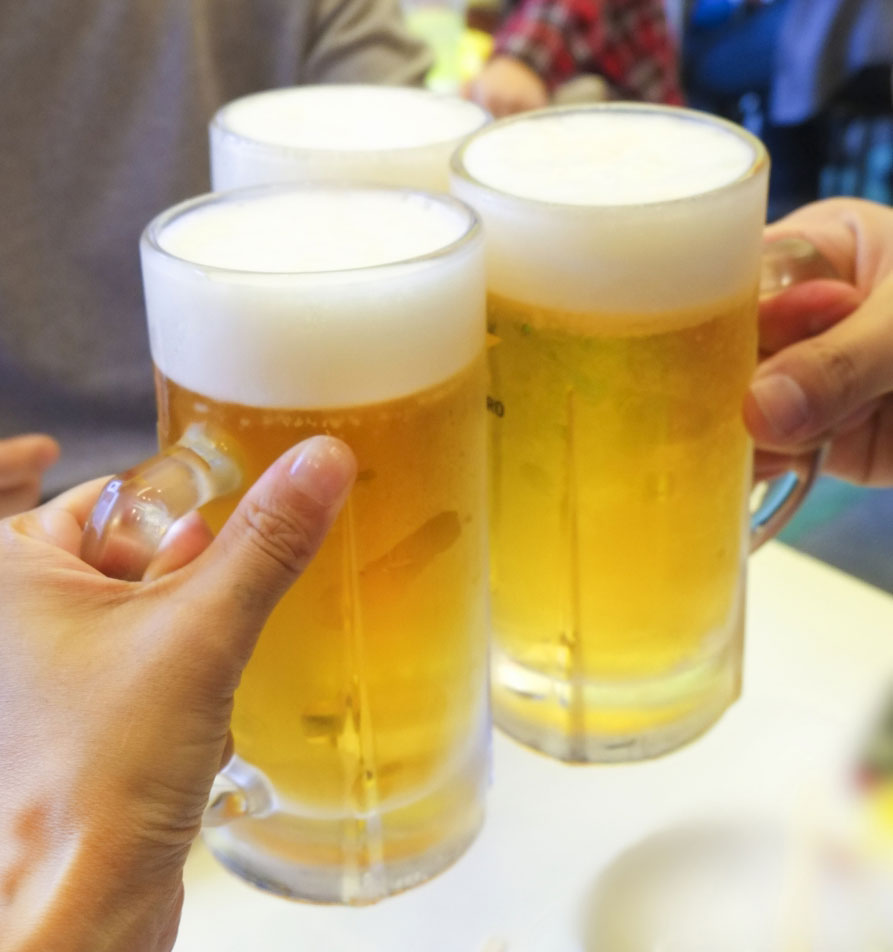 What's more, the reason why Sapporo is famous in Ginza Lion because the quality of their draft beer!
It is important to keep their draft beers in top notch environment to ensure a good beer for everyone!
That is not all, they also sell Sapporo Black at their store so for people who love a bold and flavorful taste. Please try that out too!
Love both Sapporo Beer? Then you should try their Sapporo Prefect Half & Half - Beer with 2 different ways of pouring!

Sapporo Twilight Style.
- 1st Pour Sapporo Premium.
- 2nd Pour only the form of Sapporo Premium Black.
Sapporo Moonlight Style.
- 1st Pour Sapporo Premium Black.
- 2nd Pour only the form of Sapporo Premium.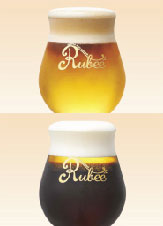 If you like something different, you can try out their Beer cocktails with up to 10 different types of flavour! All waiting for you to try!
New in Singapore - SAPPORO PREMIUM BLACK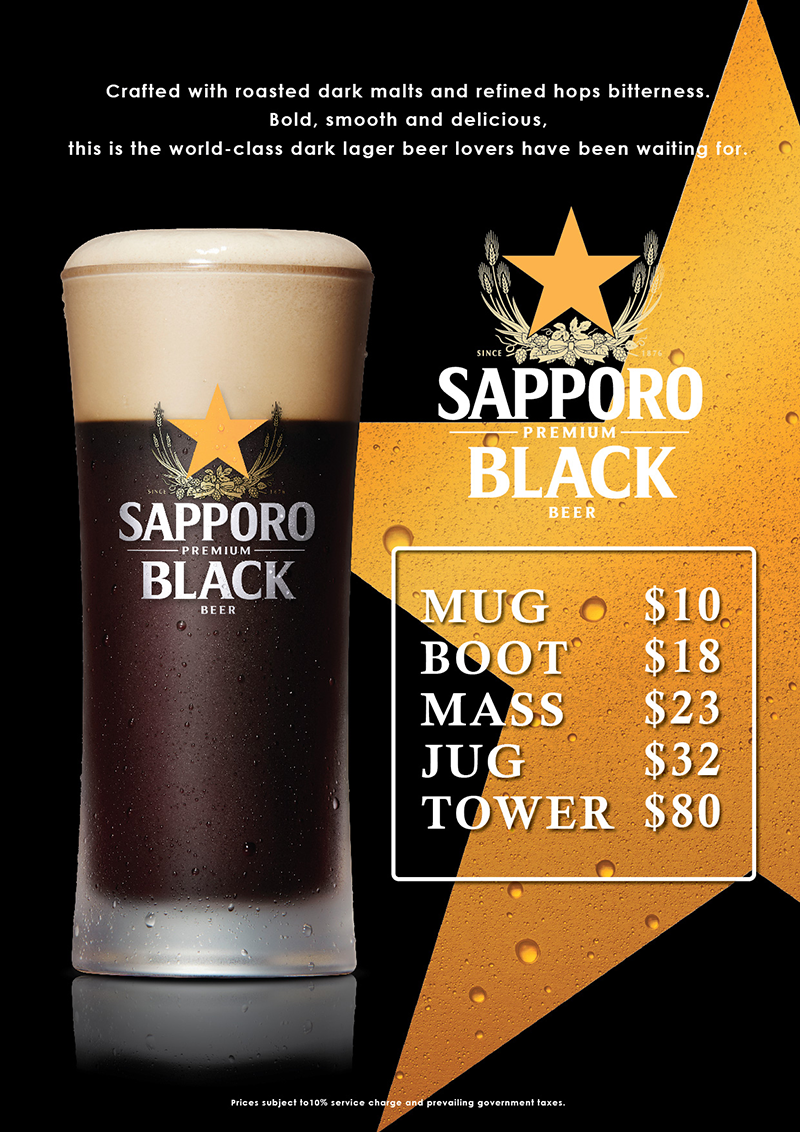 Bold, smooth and delicious, this is the world-class dark lager beer lovers have been waiting for!
Also check out our Best Selling Japanese Alcohol!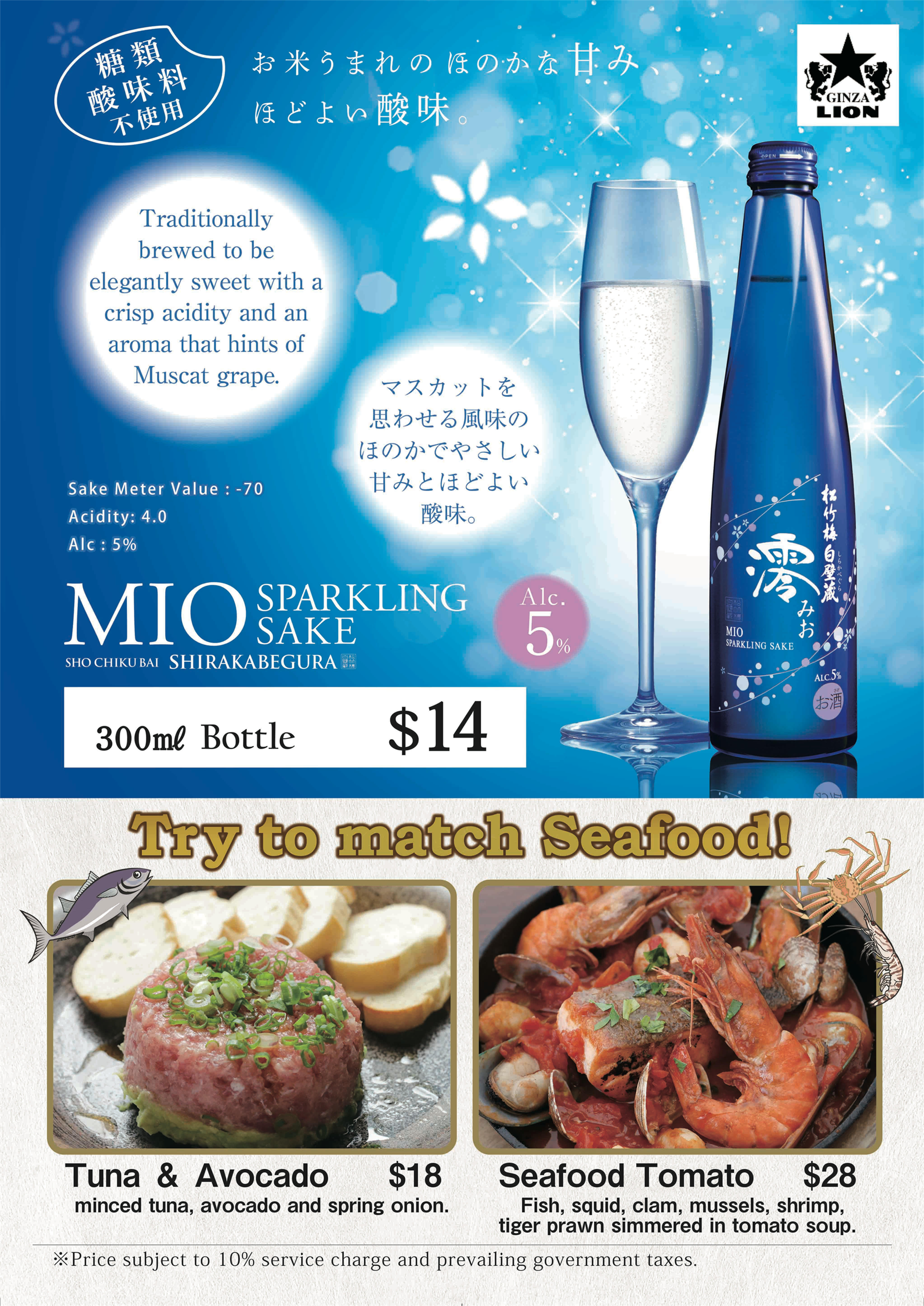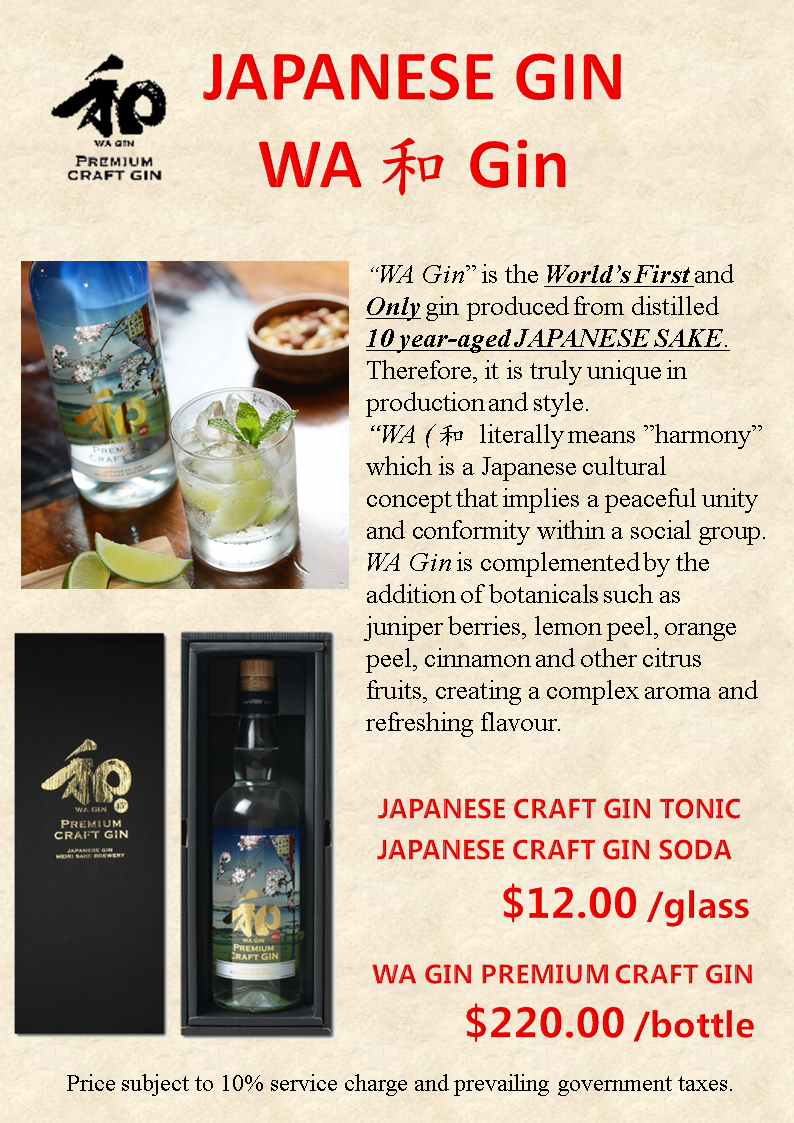 Collect the points and Enjoy Rewards!

You can also collect points at Ginza Lion!
Simply show your Mobile Number to the staff, collect 60 points and you can get Free Premium Roast Beef!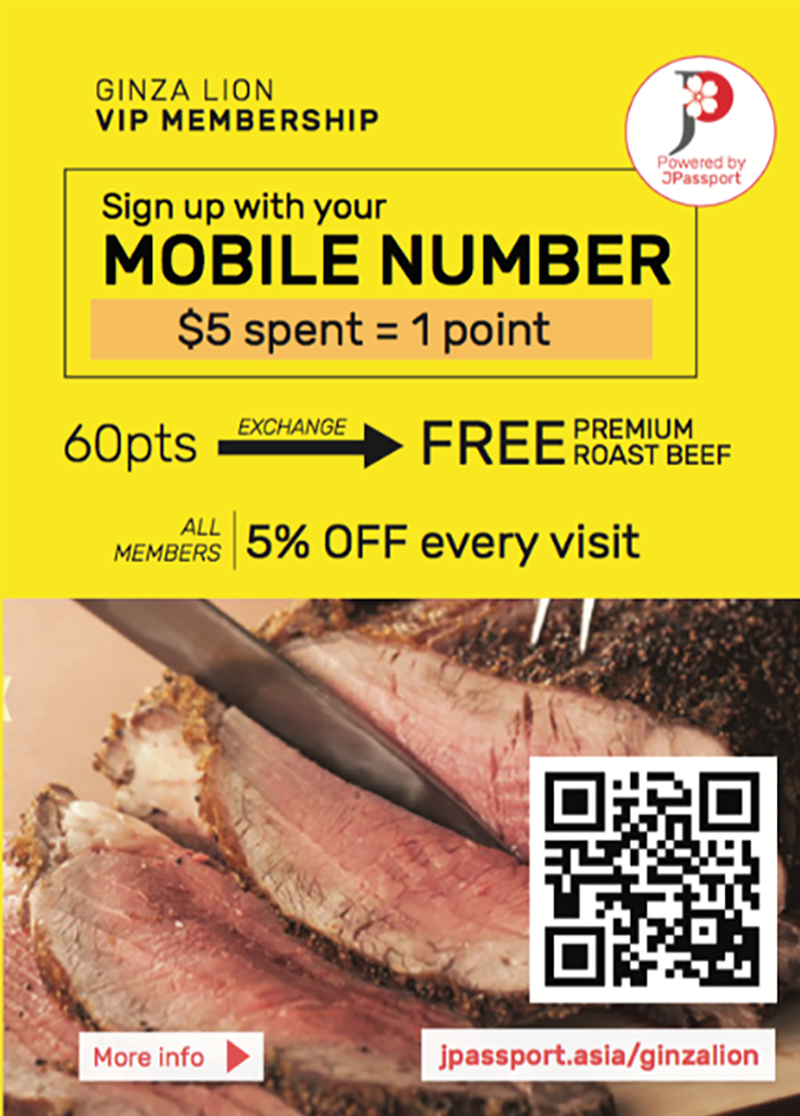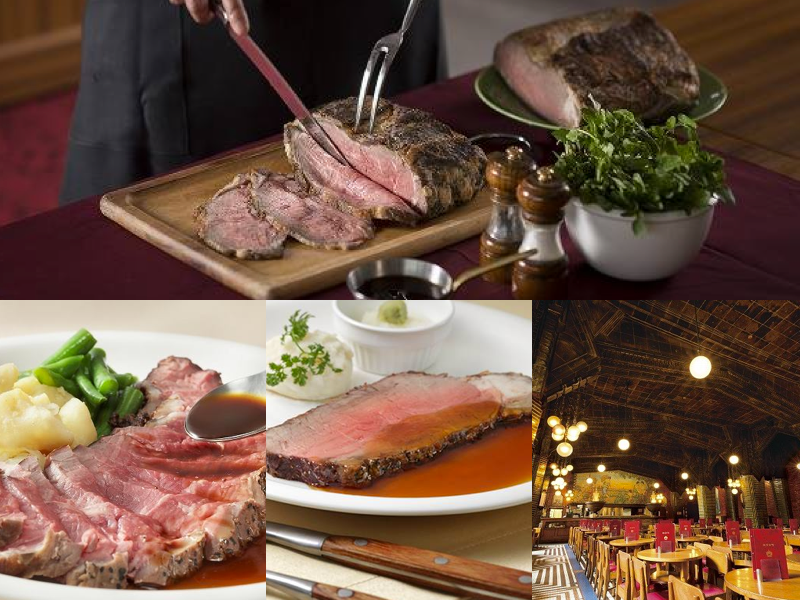 Our mission aims to "Spreading the culture of beer hall to the world." We serve you special draft beer by "pouring in one action" or traditional beer pouring technique with grilled food cooked at open kitchen concept. The outlets' interior concept of retro lights and brick walls offer a comfortable atmosphere.

What is BEER HALL?
The very first BEER HALL opened in Ginza, Tokyo in 1899 as "YEBISU BEER HALL". This BEER HALL was originally established as the sales division of SAPPORO BEER. It was well received and packed by public from the first day of its opening. Ever since, we have been dedicated to contribute the dining culture in Japan. In this fast pace world, We value the traditional way of communications.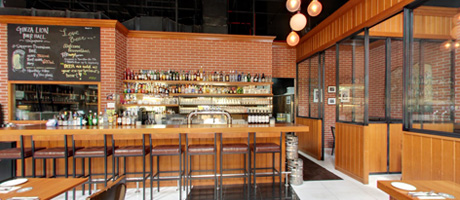 SUNTEC Outlet
Address: 3 Temasek Boulevard, #01-649/650 Suntec City Mall, Tower 4
Tel: 6836 6053

Opening Hours:
Mon – Thu
11:30 - 15:00 (L.O Food & Drink 14:30), 17:00 - 22:00 (L.O Food & Drink 21:30)
Fri
11:30 - 15:00 (L.O Food & Drink 14:30), 17:00 – 23:00 (L.O Food & Drink 22:30)
Sat & Sun
12:00 – 22:00 (L.O Food & Drink 21:30)