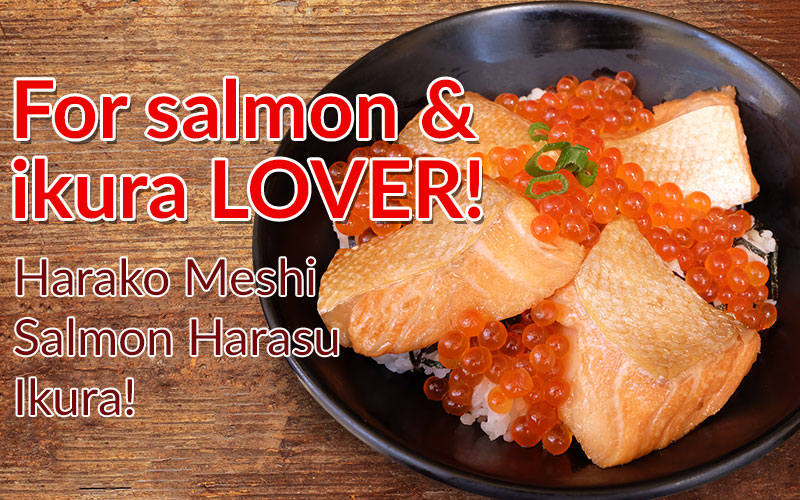 Are you a Salmon or Ikura Lover? If so how about trying out Sandaime Bunji HARAKO MESHI Salmon Harasu Ikura! This is a popular dish come from Miyagi, Japan and it's an Miyagi Tradition too!
To eat it just like the locals in Miyagi, you will need to mix the grilled salmon and fresh ikura together.
So what are you waiting for? Dine in Singapore but eat like a Japanese!
Don't know what Sandaime Bunji can offer you? Then read on to know more!
Top 5 Menu at Sandaime Bunji!
5. Mochi Mochi Cheese Age サクッともちもちチーズ揚げ $9.90
4. Home Made Chigiri Edamame 自家製枝豆ちぎり $9.80
3. Gyutan 8P set 牛タン8枚セット $34.9
2. Dashimaki Tamago (Japanese Egg Roll) だし巻き玉子 $8.90
1: Wagyu Round Roast Beef Set 和牛もも肉のローストビーフ丼 (Limited 50 bowls every day!) $24.80
---
Terms & Conditions
* Min 2 pax.
---
Oden Mixed Platter 7P おでん盛り合わせ $28.90
---
---
Thick 1cm cuts from the cows of Sendai are used. The tongues are marinated over a period of time with Sandaime Bunji 's secret sauce , resulting in a very rich taste !
Apart from Gyutan, Sandaime Bunji also specialises in Oden . Taste Sandaime Bunji 's traditional 80-year old recipe and authentic ingredients !
---
Located at Millenia Walk, Sandaime Bunji specialises in authentic Sendai cuisine, featuring the tender Gyutan (grilled beef tongue) and refreshing Oden (Japanese soup-based winter dish).