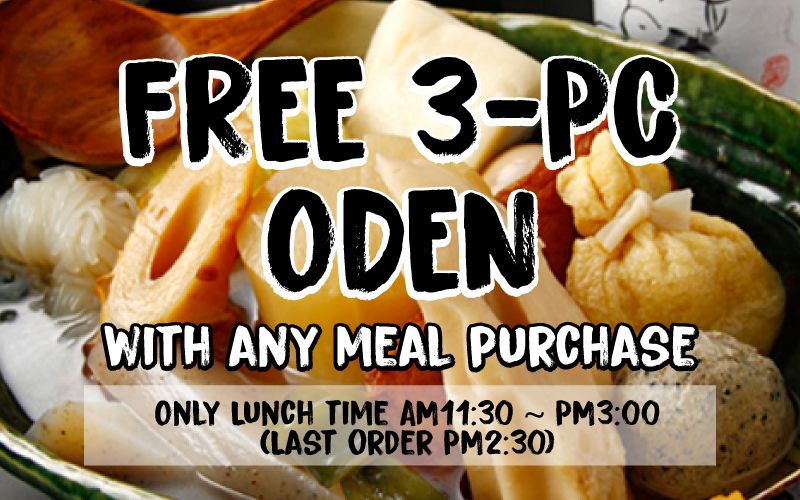 FREE 3 pieces of Oden with your meal!
Terms & Conditions:
*Valid with purchase of any main meal.
*Only Lunch time AM11:30 ~ PM3:00 (Last order PM2:30).
*Valid until end of October.

1. Wagyu Round Roast Beef Set  和牛もも肉のローストビーフ丼 $19.90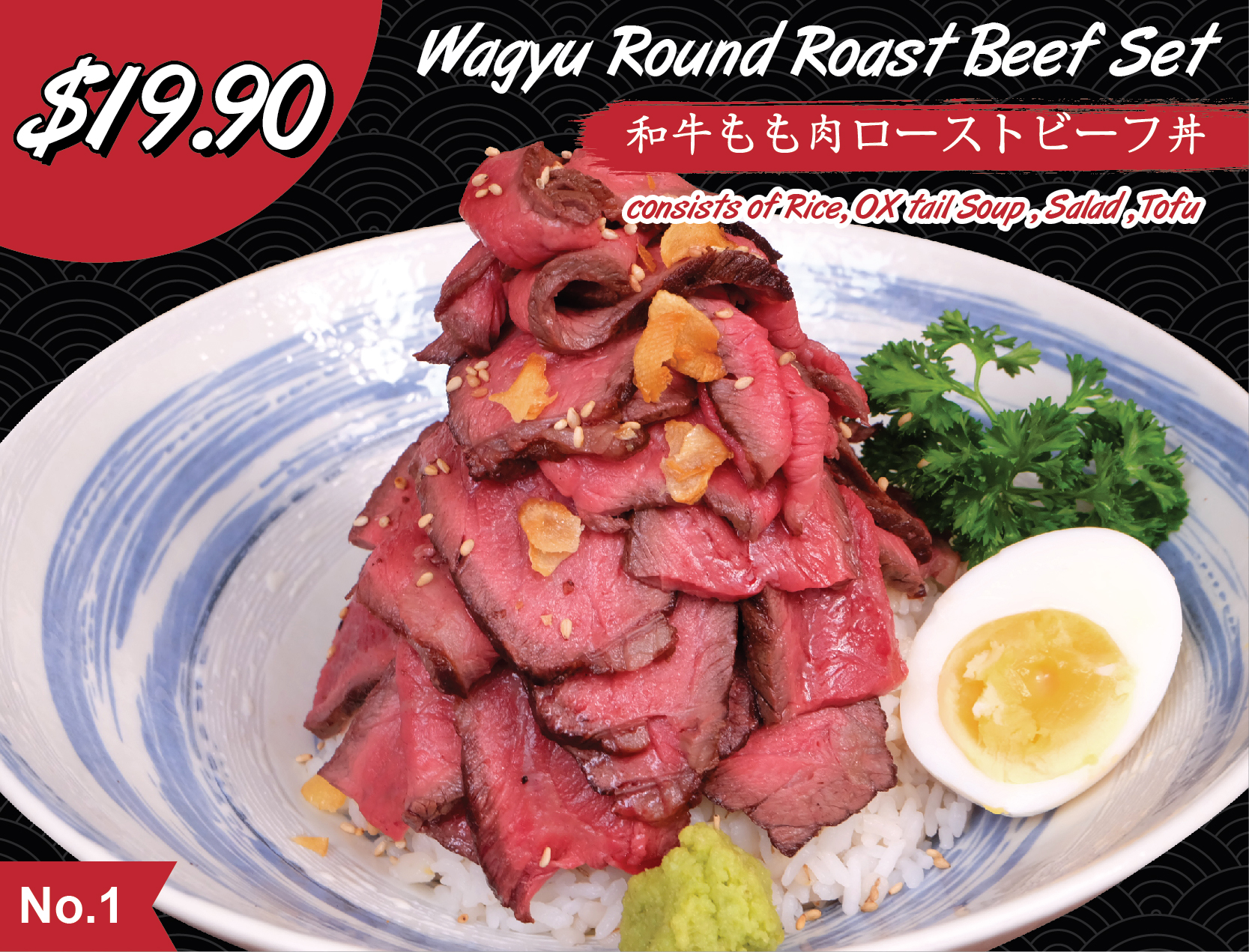 2. Beef Black Pepper Ramen 牛テールスープの黒胡椒ラーメン $11.80  &
     Beef Gyutan Negi Shio Ramen 牛タンネギ塩ラーメン $14.80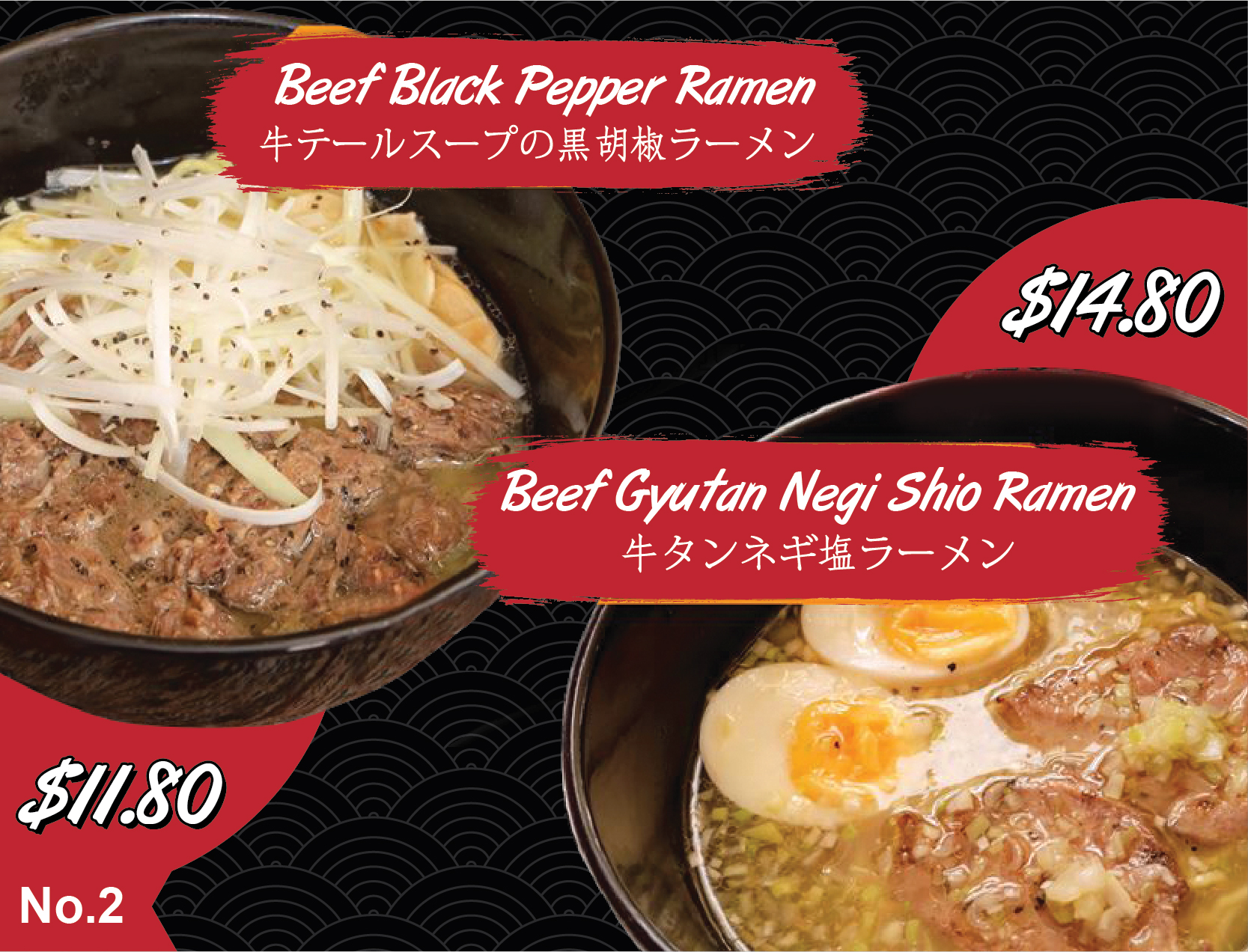 3. Gyutan Set 牛タンセット (5pcs) $19.00  & (8pcs) $26.70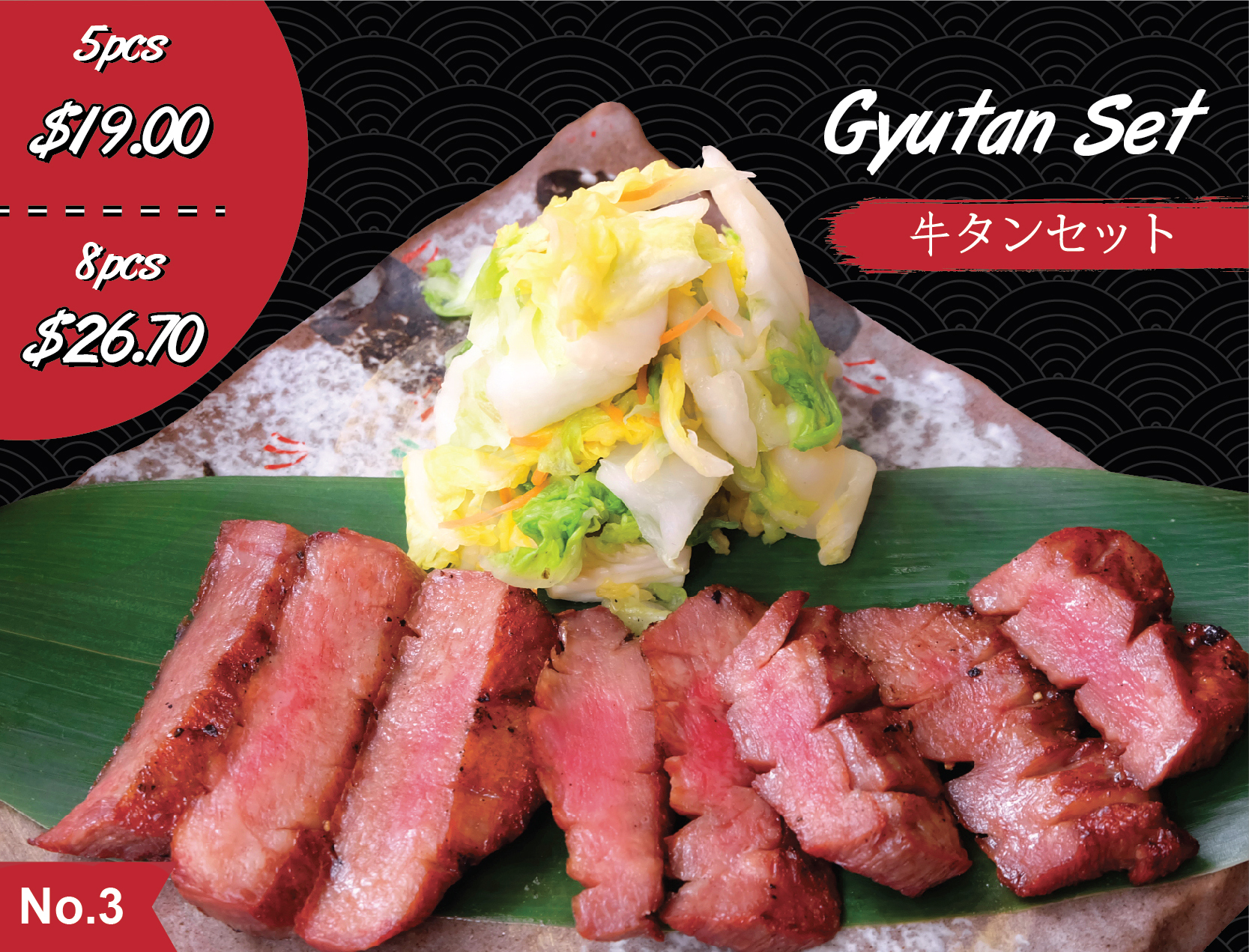 4. Beef Curry Rice ビーフカレー $8.90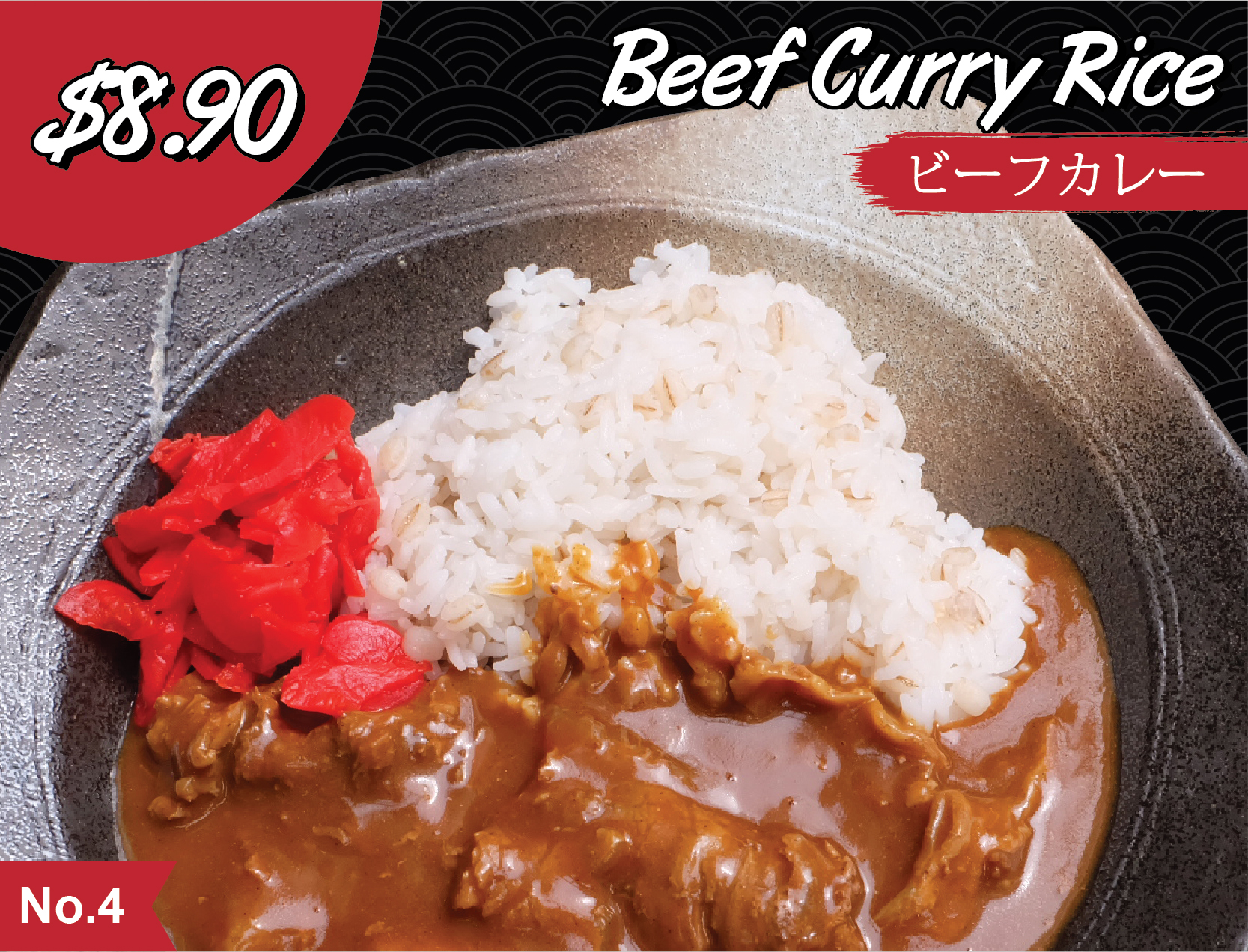 Call (65) 63331516 to Reserve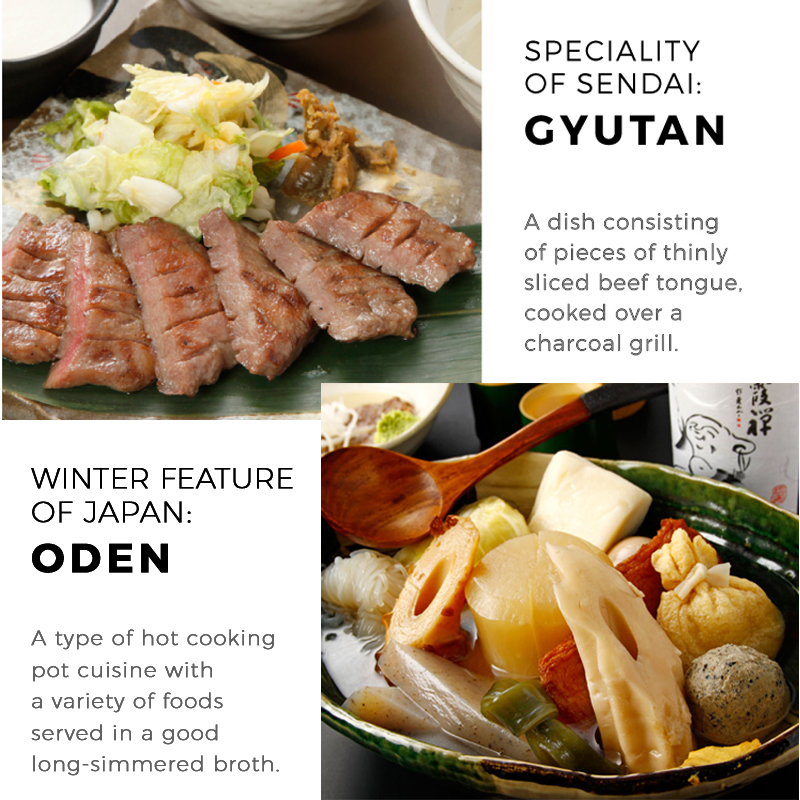 Thick 1cm cuts from the cows of Sendai are used. The tongues are marinated over a period of time with Sandaime Bunji 's secret sauce , resulting in a very rich taste !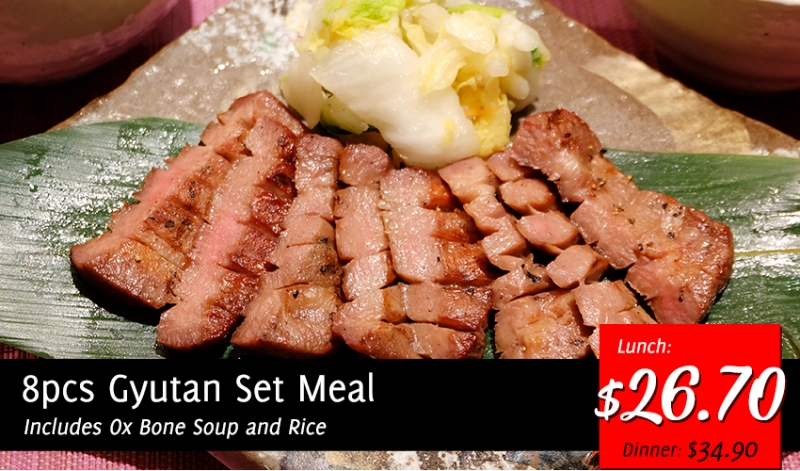 Apart from Gyutan, Sandaime Bunji also specialises in Oden . Taste Sandaime Bunji 's traditional 80-year old recipe and authentic ingredients !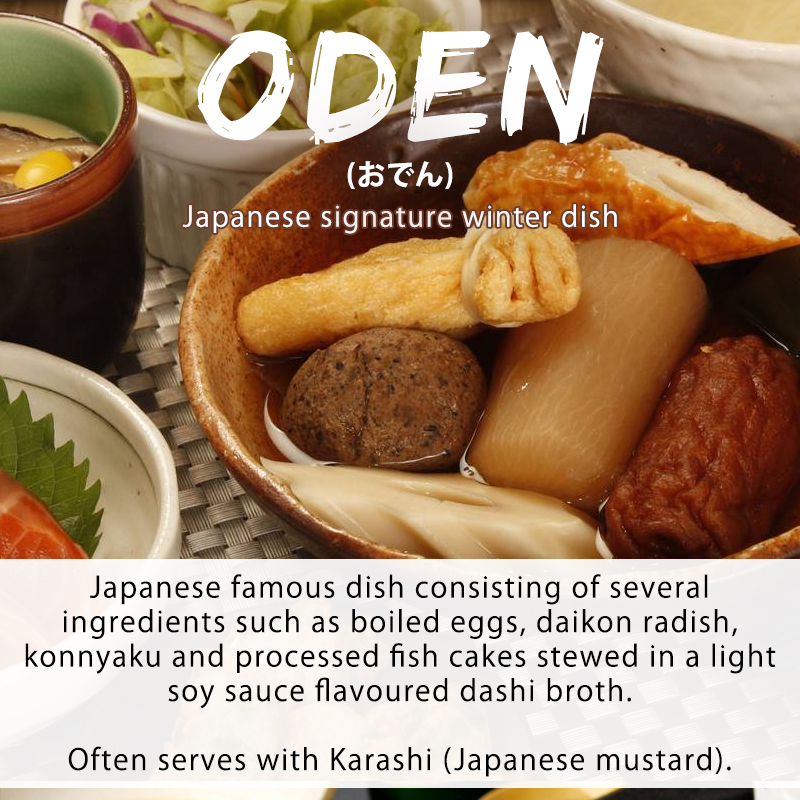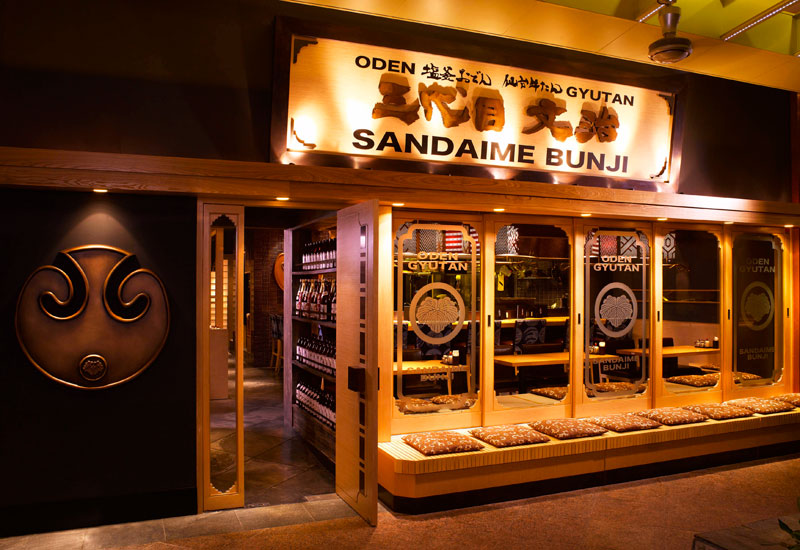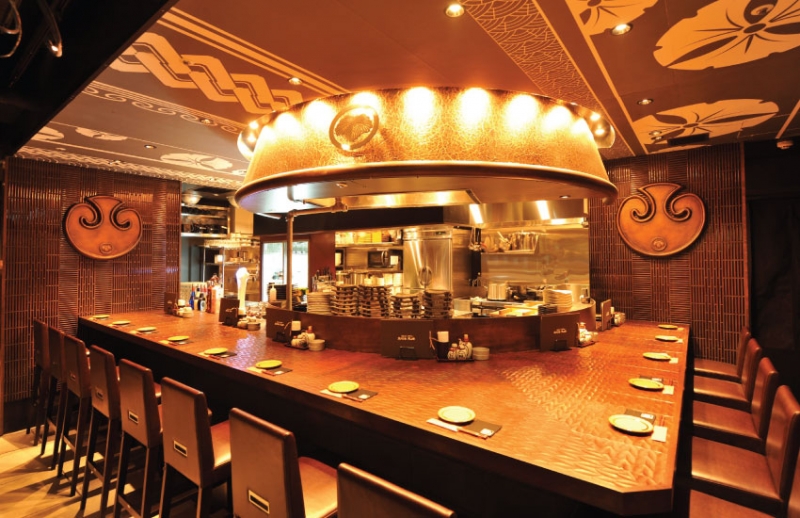 Located at Millenia Walk, Sandaime Bunji specialises in authentic Sendai cuisine, featuring the tender Gyutan (grilled beef tongue) and refreshing Oden (Japanese soup-based winter dish).