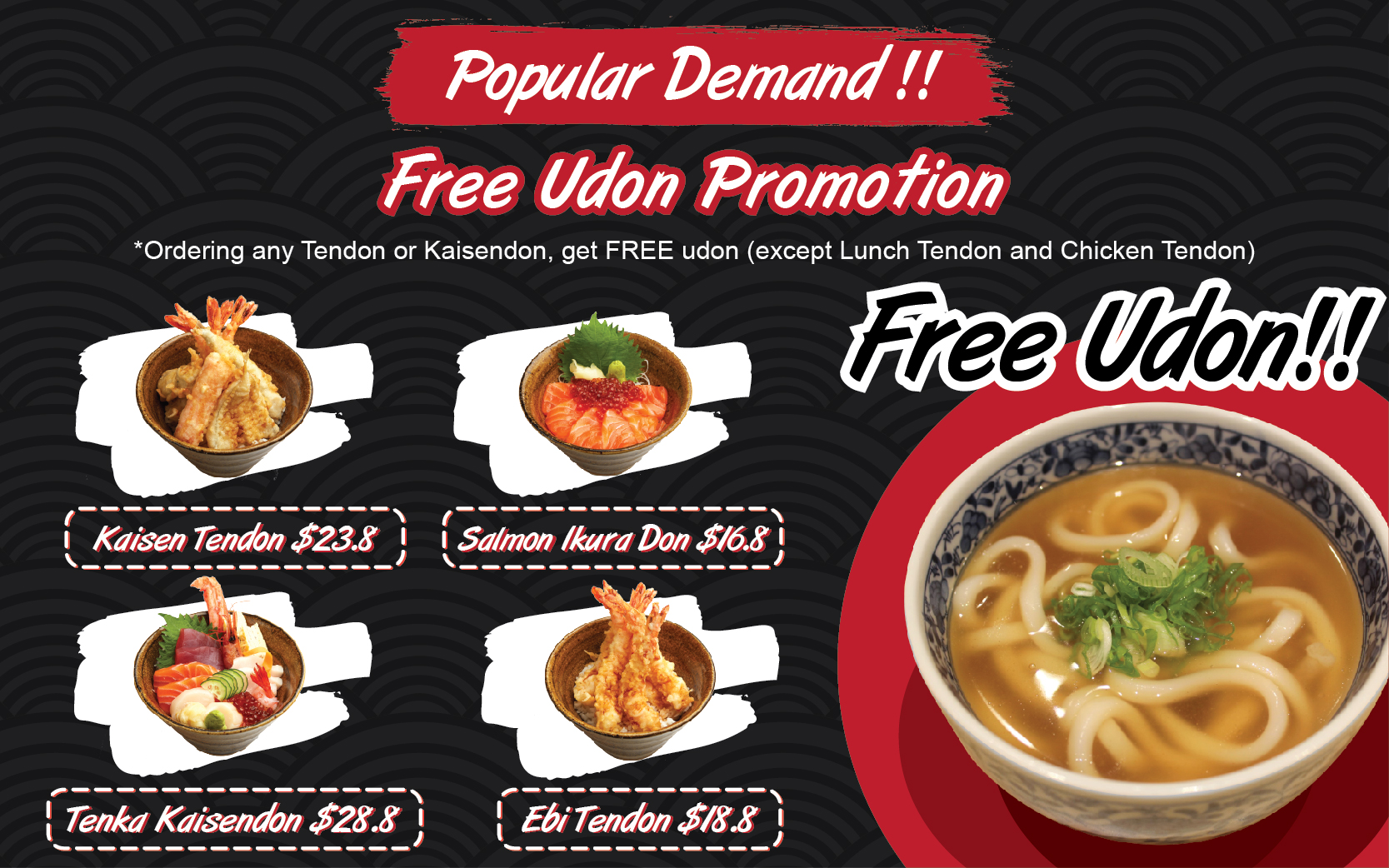 Popular Demand !! Free Udon Promotion.

*Ordering any Tendon or Kaisendon, get FREE udon (except Lunch Tendon and Chicken Tendon)
Sunday : Ankake Udon

Monday : Curry Udon

Tuesday : Cream Udon

Wednesday : Tanuki Udon

Thursday : Kimuchi Udon
*Not applicable on Friday and Saturday
Free 2 side dish for BUY any Sake bottle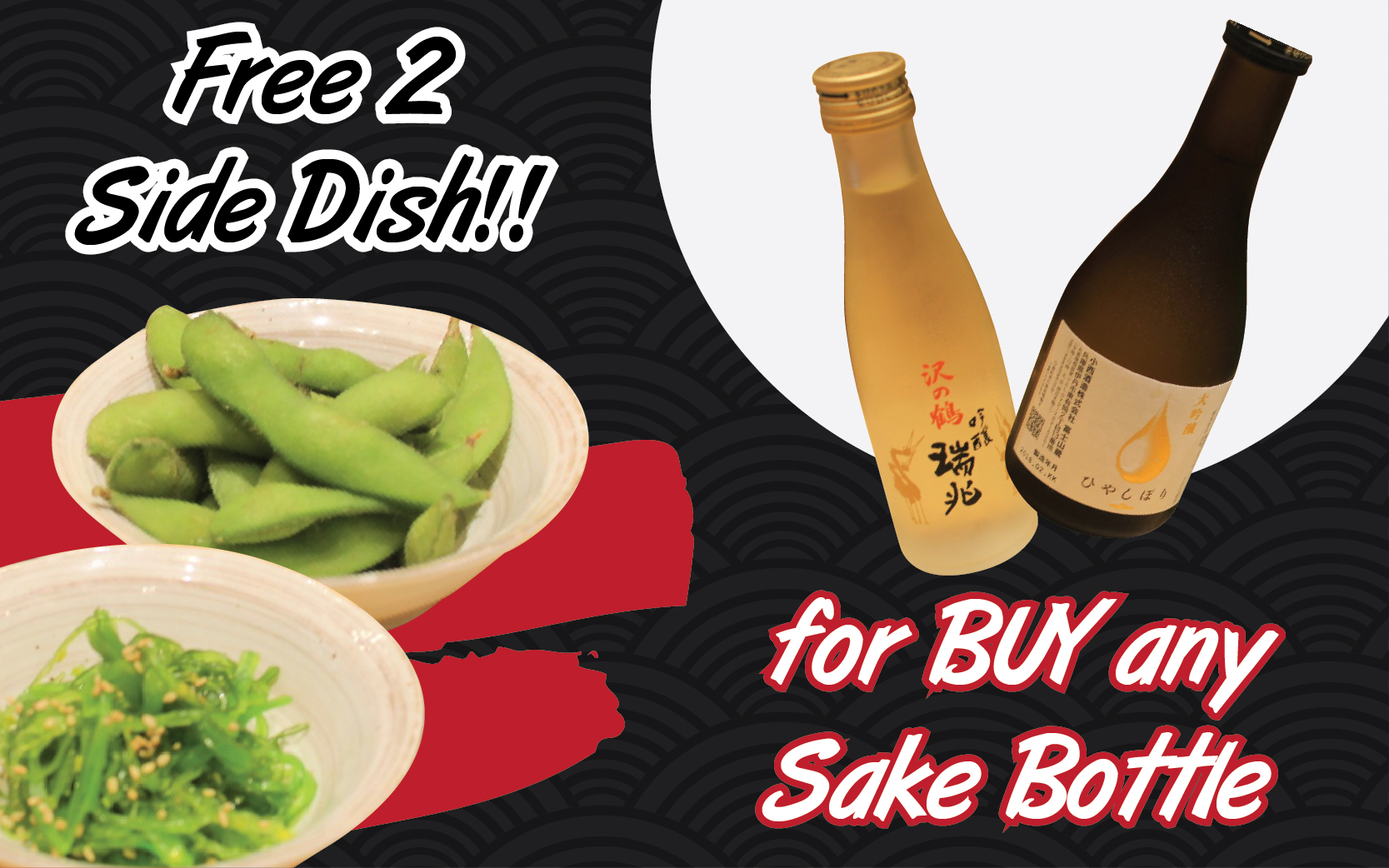 Don't miss our special promotion Free 2 dish for BUY any Sake Bottle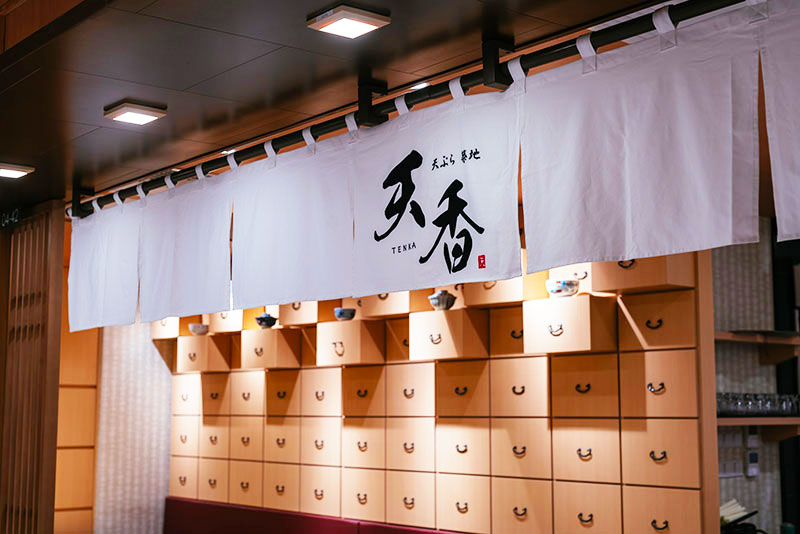 With meticulous selection of top seafood and ingredients, as well as attention to detail in preparation, Tempura Tsukiji Tenka is probably the best place to enjoy Tempura in Singapore.
Collect Points & Redeem Rewards!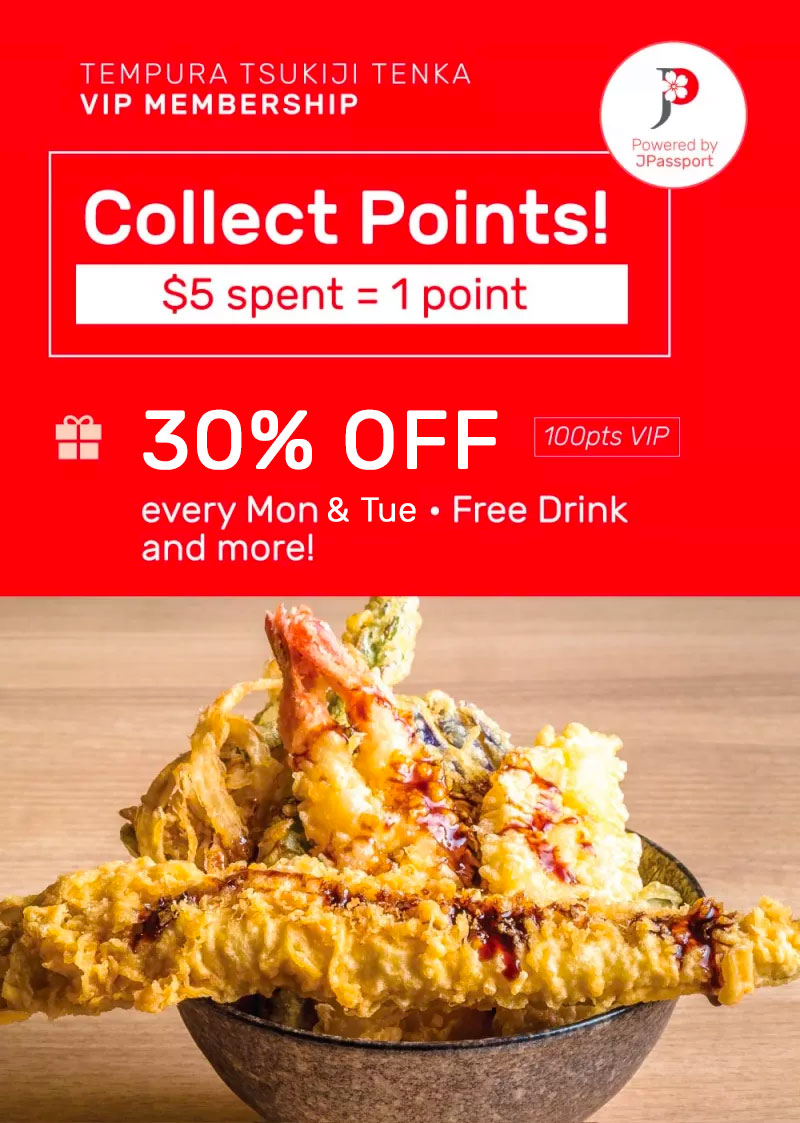 Collect points with your mobile number! Enjoy 1 point for every $5 spent!
 
VIP Privileges:
20pts: Free Soft Drink (excluding Perrier/Mineral Water/Coke Light) every time
100pts: 30% OFF every Mon/Tue

First Point Coupon: 20% OFF Next Visit
About Tempura Tsukiji Tenka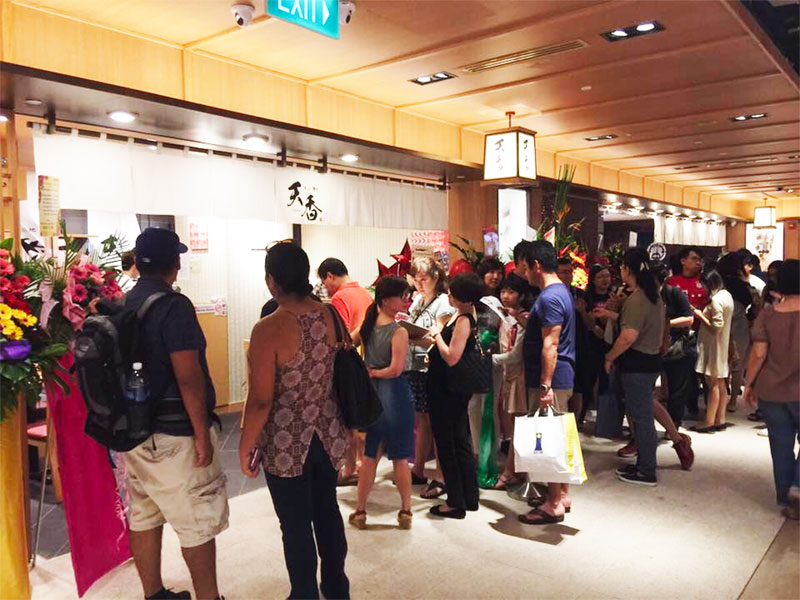 This is the first restaurant the Tokyo Sushi Academy is opening in Singapore, featuring Tempura by graduate chefs from Tokyo Sushi Academy, created exclusively for Japan Food Town.
 
Some of the finest Japanese chef's in the world honed their craft at Tokyo Sushi Academy, Japan's top traditional culinary academy. The instructors at the academy are master sushi chefs who have honed their craft in top-class restaurants in Japan and abroad, sharing their wisdom and expertise, helping the next generation unlock the secrets of Japanese cuisine. To date, more than 3,500 students have graduated from Tokyo Sushi Academy.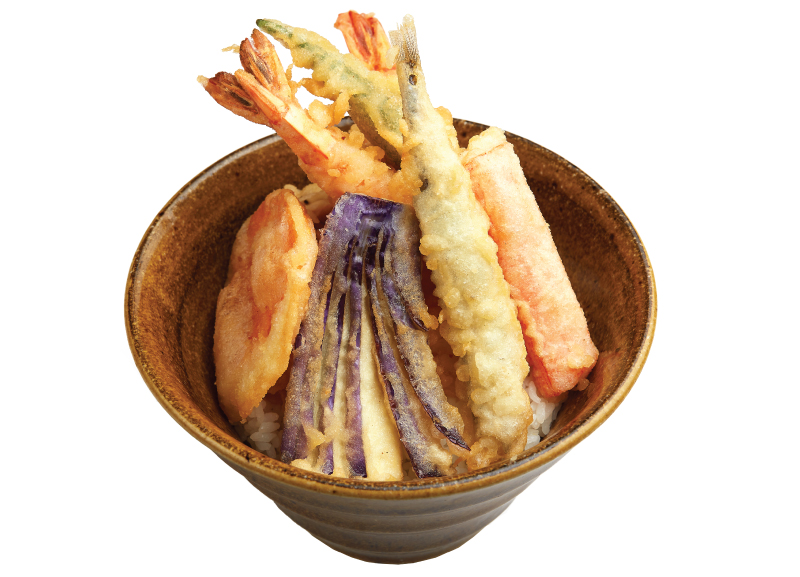 TENKA TENDON ($16.80)
A harmonious mix of prawn & vegetables tempura - one of Tenka's most popular menu!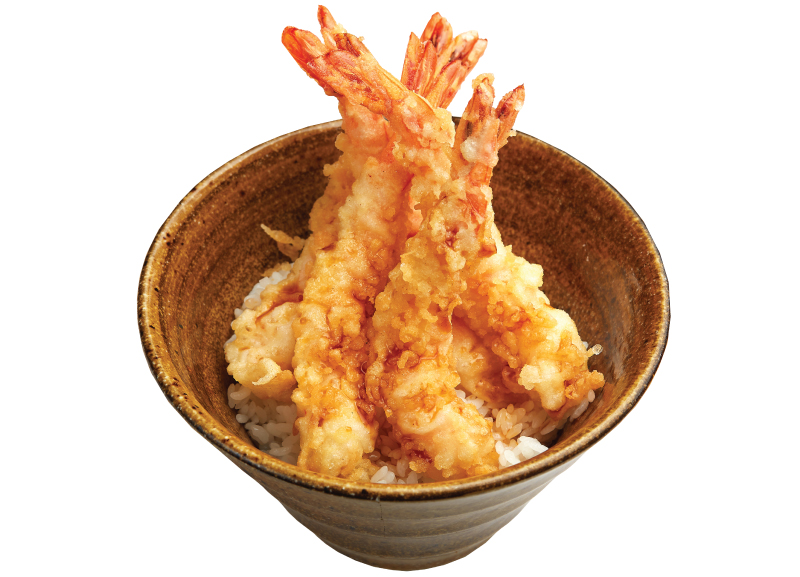 EBI TENDON (5P) ($18.80)
5pcs of huge prawn tempura, recommended for those of you who eat big!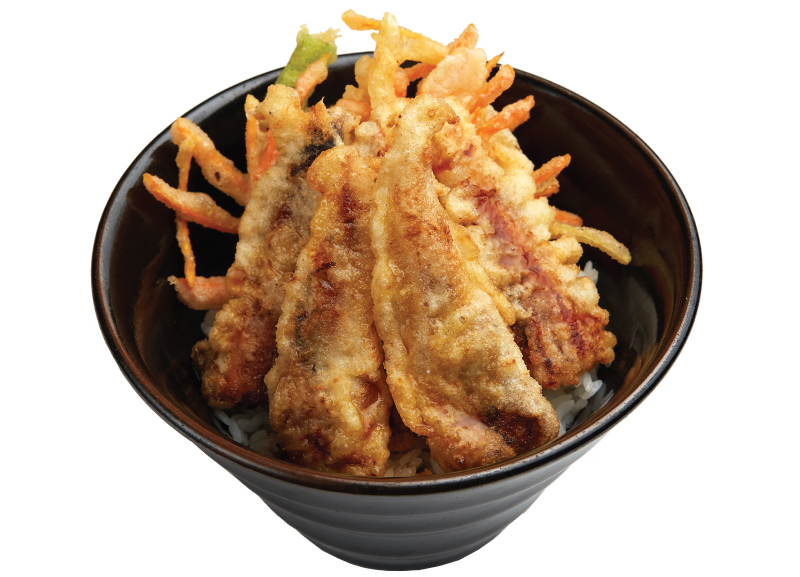 UNAGI TENDON ($22)
Ever tried deep-fried eel? Well, now you can try it at Tempura Tsukiji Tenka! Deep-fried Unagi served with a mix of Tenka's signature tempura.