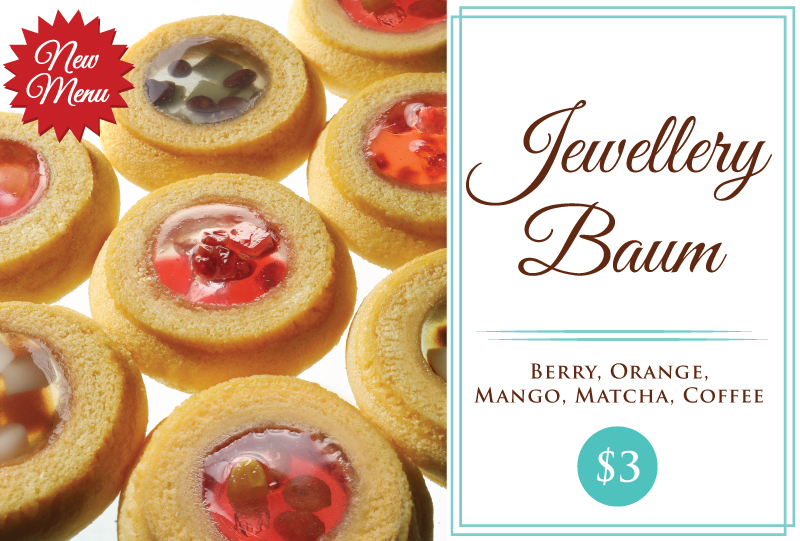 *Image for illustrative purposes only. Actual product might differ.


Enjoy Jewellery Baum for only $3 and Lucky Cat Baum for only $23.8!
Valid from 7th July

Read on to find out more!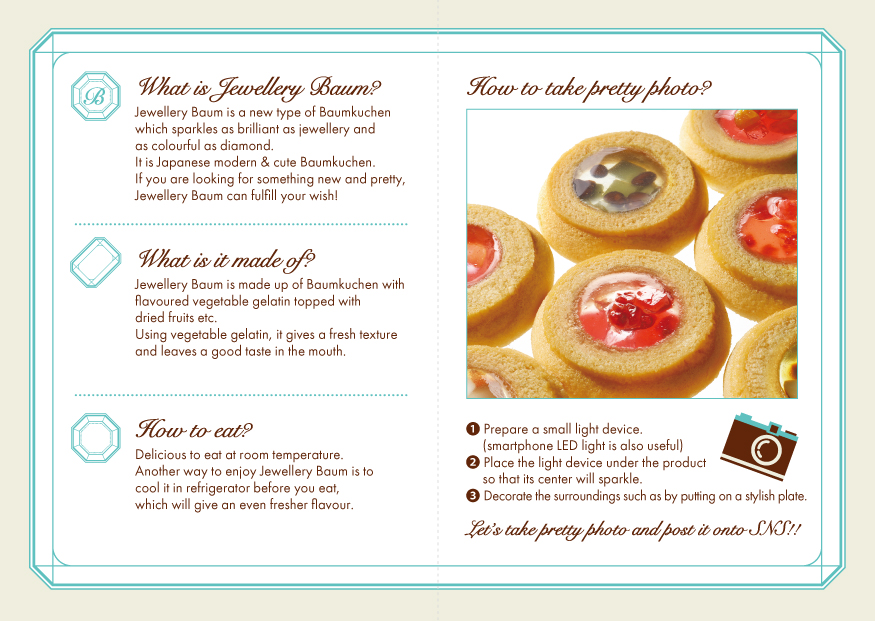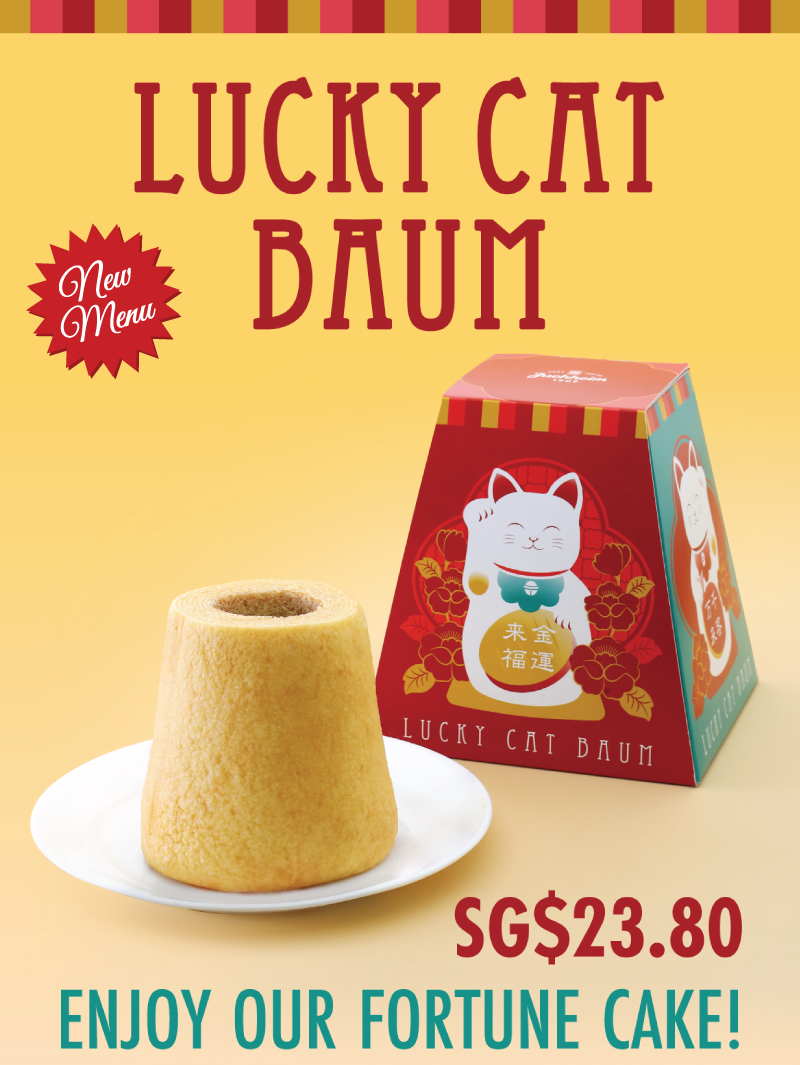 *Image for illustrative purposes only. Actual product might differ.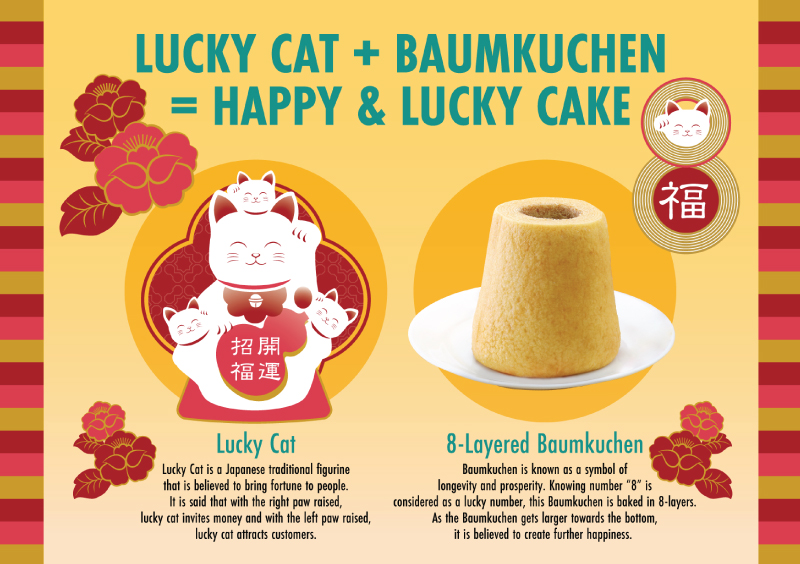 Members can enjoy special offer! Buy 5 and get 1 for Free!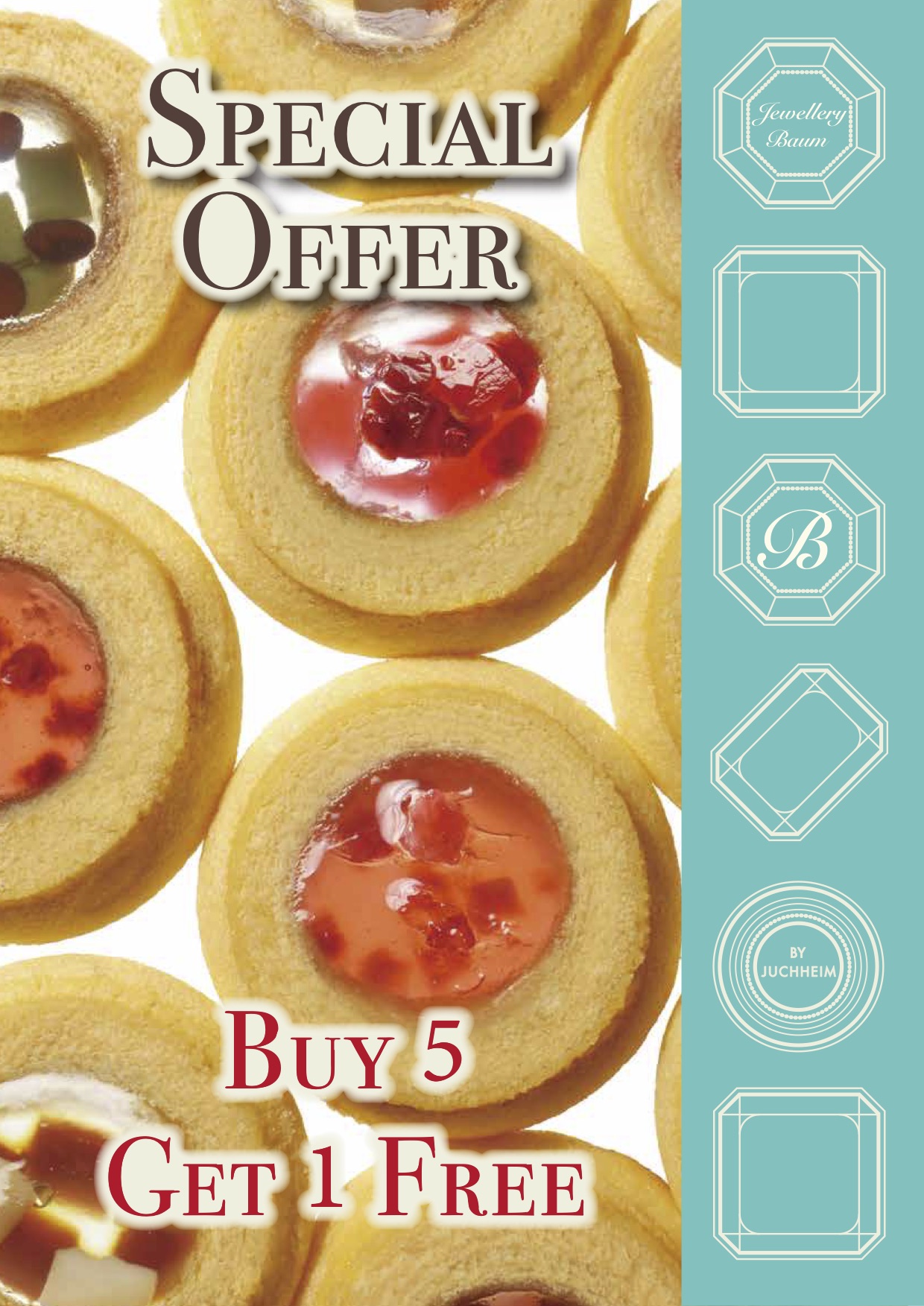 Interested in Juchheim?

Well let me explain why you should get your Baumkuchen from them!

Since 1909, Juchheim has upheld its motto, What is good for the body tastes good  as the basics, the philosophy of confectionery production. These are the words of Elise Juchheim, the wife of Karl Juchheim, the founder of Juchheim. This is where Juchheim get their idea of authentic, delicious flavours in making coonfectionery, which as a mothers will feed their children without worrying about the safety. The essence in making their confectionery is the honest manufacturing methods, while traditional craftsmanship is their virtuous asset.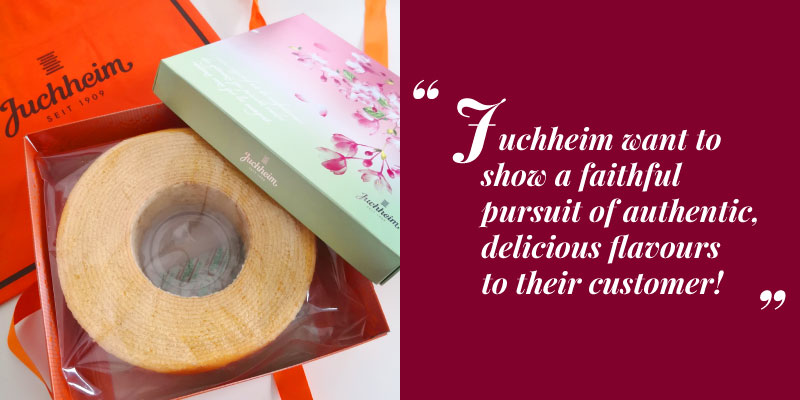 *Image for illustrative purposes only. Actual product might differ.

Hence, with years of efforts and pursuing authentic, delicious flavours means putting unlimited efforts into producing confectionery which are not only safe and sure, but also delicious, fresh and valuable to the customers.

If you want to know more about Baumkuchen you can head over to our media site to read more!

→ Click here to read more!

**Taste bonus: As a staff in J Passport we get to taste this delicious Baumkuchen from Juchheim. As a person who adore dessert, this would be one of my go to if I needed to satisfy a sweet tooth. But don't get me wrong, as it has the right amount of sweetiness in it that make it addictive and delicious even for my colleague. O(≧▽≦)O


Follow us for latest news and promotion!
Taste Juchheim's cakes, freshly baked in-store!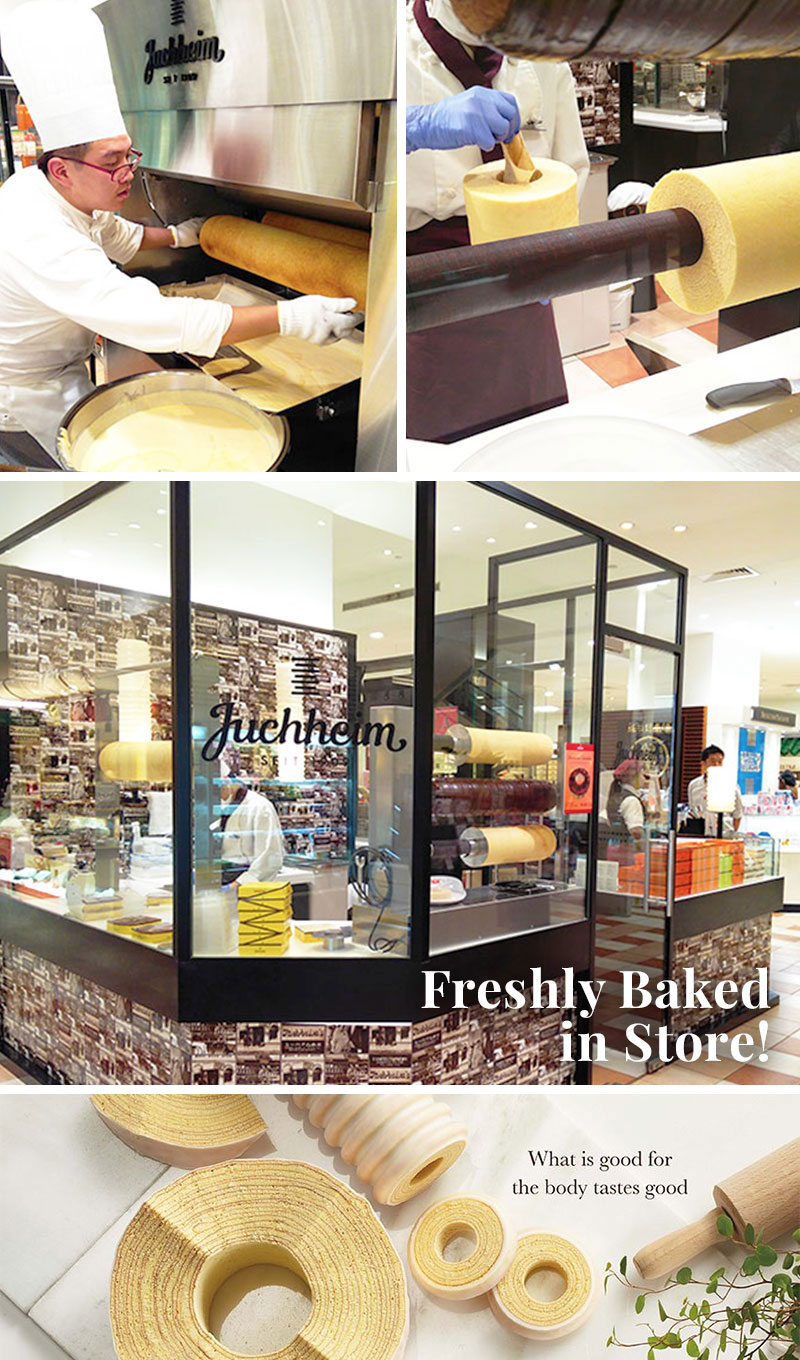 Using the original Juchheim batter recipe without the use of additive, emulsifiers or baking powder, each cake is painstakingly created layer by layer on a rotating spit and finally baked to perfection.

Collect Stamps & Enjoy Rewards!

Want to get FREE Baumkuchen? Be a J Passport member and collect stamps to redeem amazing rewards today!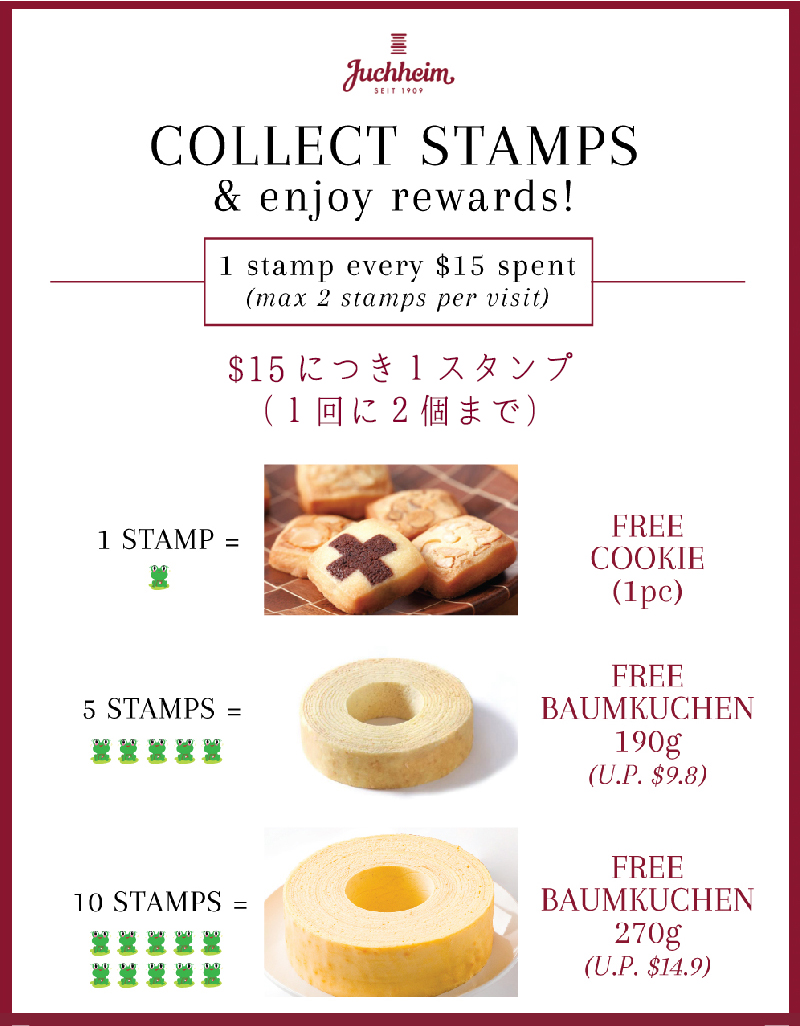 391 Orchard Road
#B2-05-03 Takashimaya Food Hall
Singapore 238873

Tel: (+65) 6733-1556

Opening Daily : 10am – 9.30pm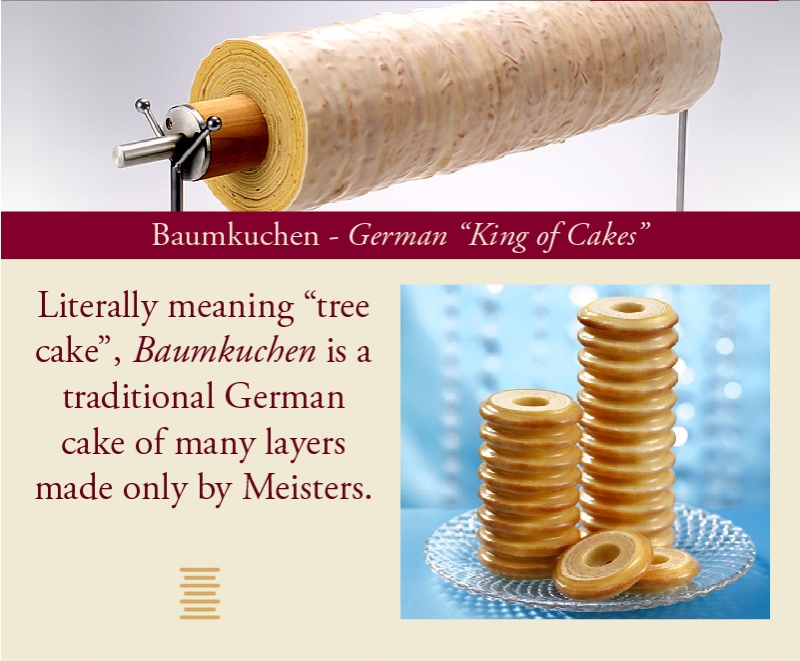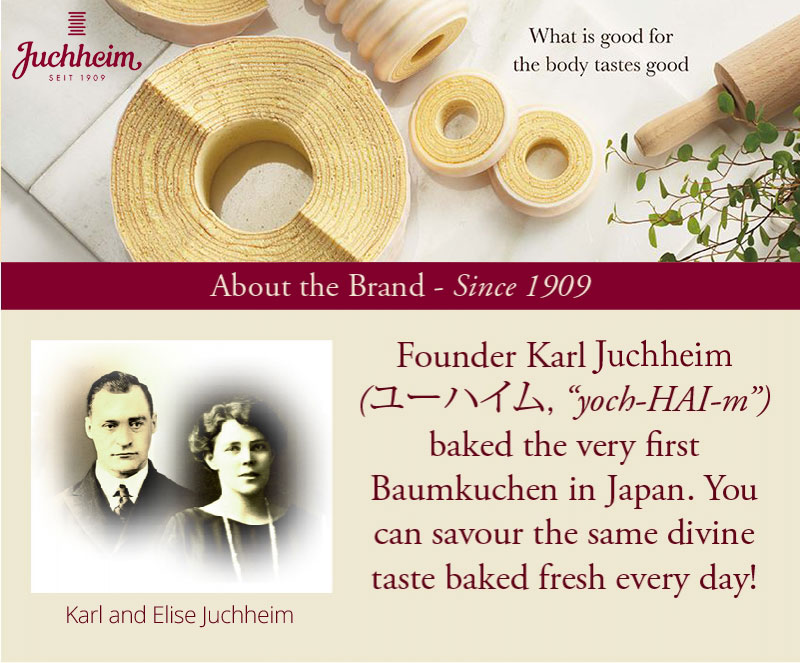 The Japanese who tasted his Baumkuchen were blown away by the deliciousness of the cake.
Karl and his wife Elise opened a pastry shop and soon it became very popular and spread throughout Japan for more than 100 years today!