High Ball & Chu Hai Fair!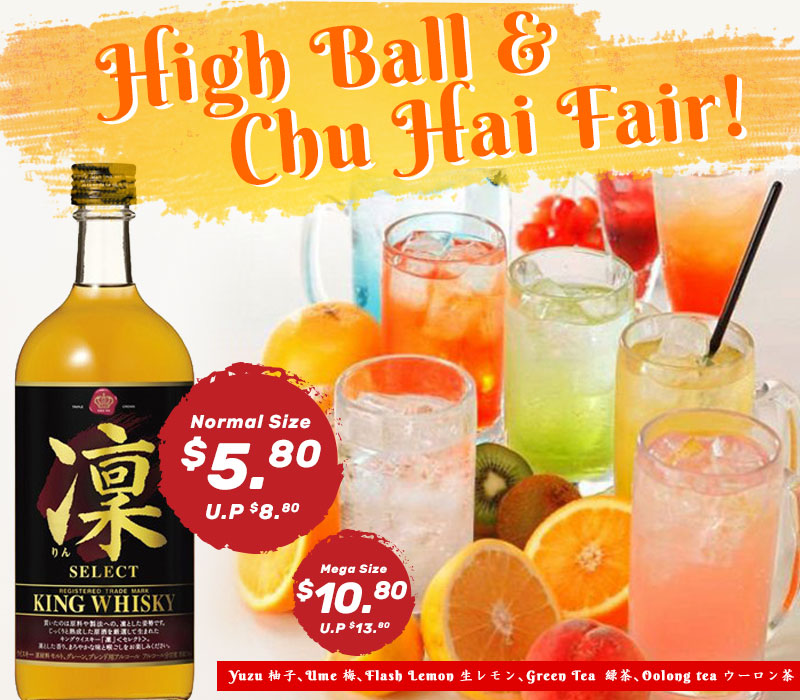 This Month, enjoy High Ball or Chu Hai for $5.80!
Enjoy a selection of High Ball and Chu Hai with us at Sabar~
Choose between King Whiskey High Ball or 5 different Chu Hai flavours at Normal or Mega size!
Normal Size - $5.80 (U.P. $8.80)
Mega Size - $10.80 (U.P. $13.80) 
*Choose from King Whiskey High Ball, Yuzu / Ume / Fresh Lemon / Green Tea / Oolong Tea Chu Hai
MEGA TORO-SABA PROMOTION!
Enjoy 38cm Mega Toro-Saba at 38% Off!
The only place you can get a 38cm Mega Toro-Saba for only $23.65 (U.P $38.00).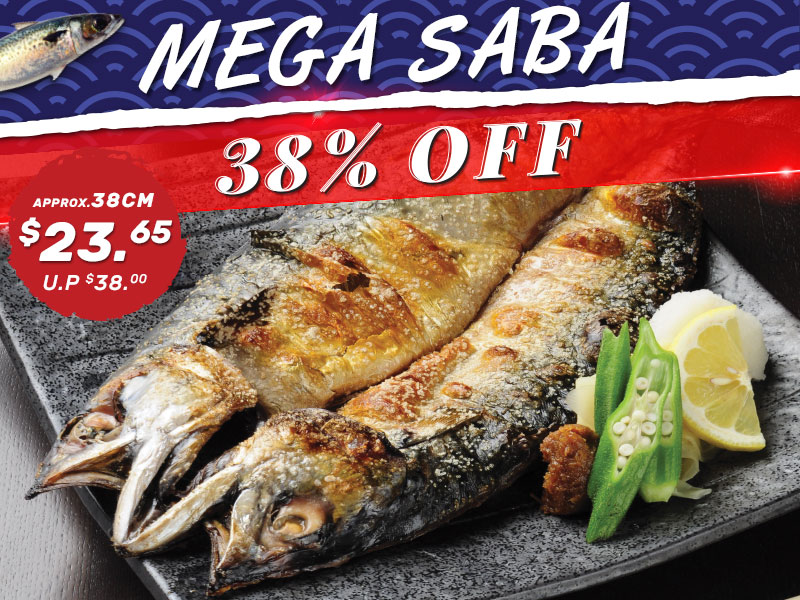 Why should you try Mega Toro-Saba?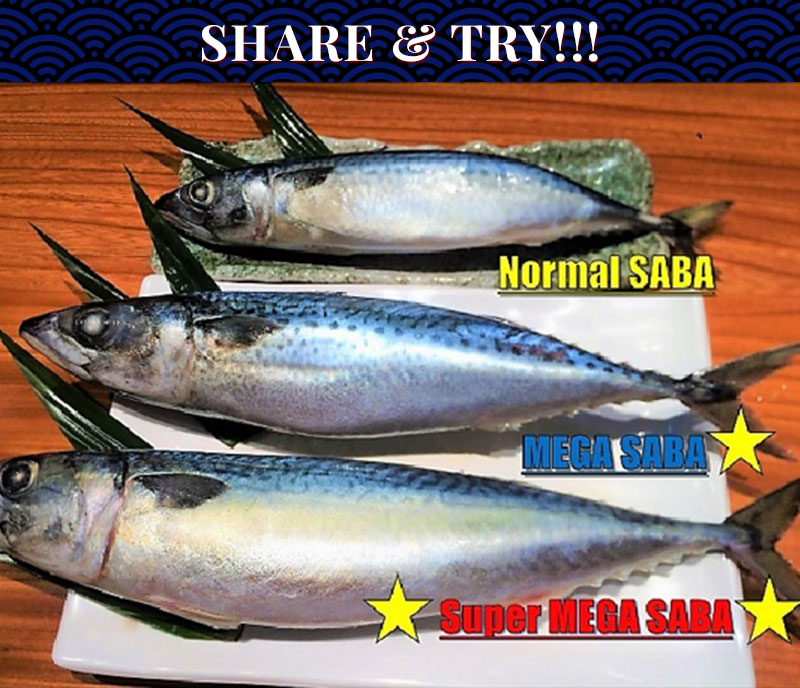 - Did you know that the bigger SABA is more fatty and tasty! -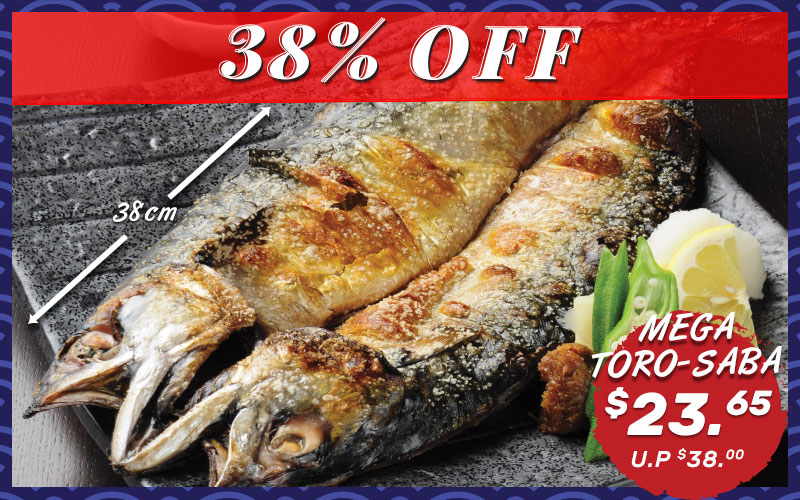 Have you collect points from us yet? No? Then what are you waiting for?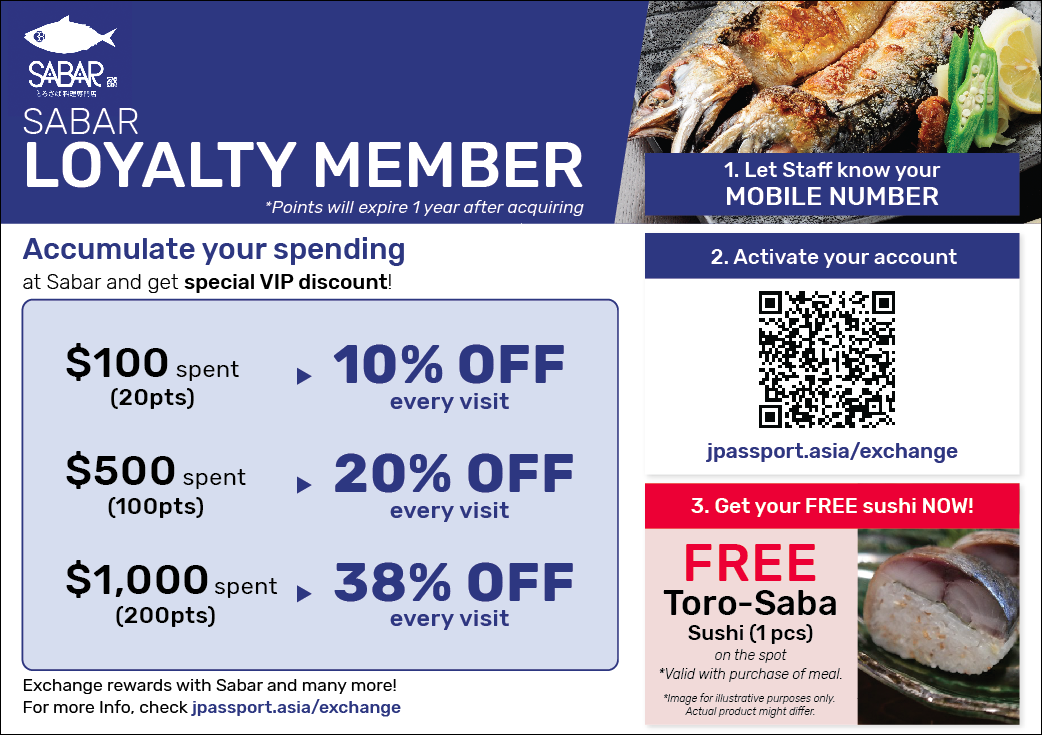 *Membership discount not valid in conjunction with any in-stores promotion.
SABA DAY? It's when every date has 3 & 8 in it!
Get to enjoy 50% OFF on their Signature Dish Grilled TORO-SABA when it's SABA day! Affordable and savory that you won't regret having to dine in here!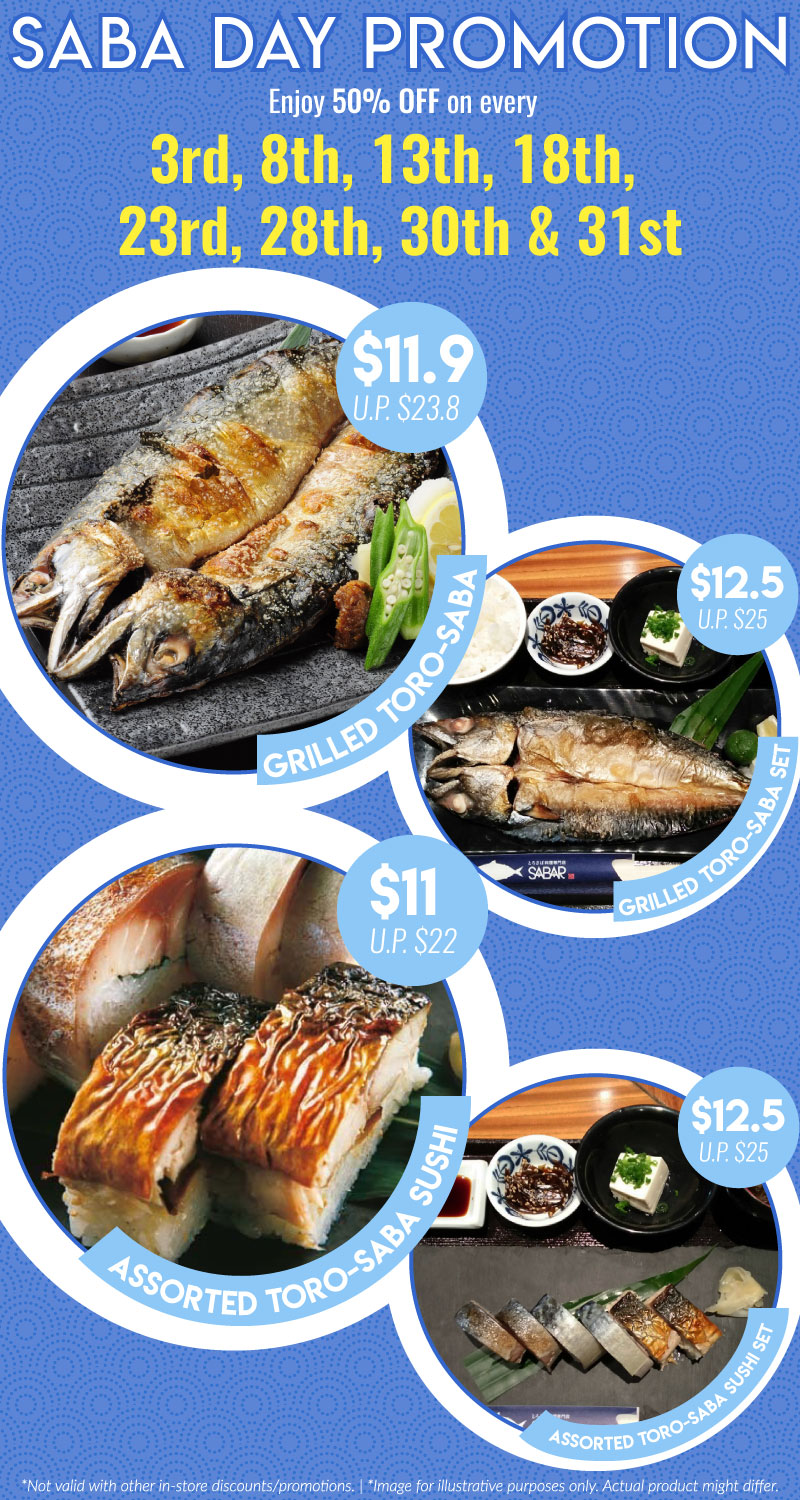 *Available on 3rd, 8th, 13th, 18th, 23rd, 28th, 30th & 31st.
*Not valid with other in-store discounts/promotions.
*Image for illustrative purposes only. Actual product might differ.
Not yet a follower of Sabar? Follow us now and enjoy: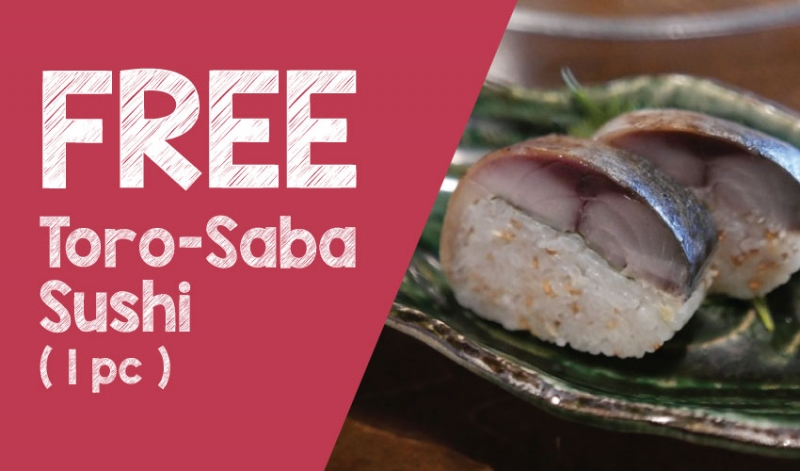 *Only valid for J Passport members: Present coupon upon ordering.
*Not valid with other in-store promotions/discount.
*Valid with purchase of meal.
*Valid one time.
*Image for illustrative purposes only. Actual product might differ.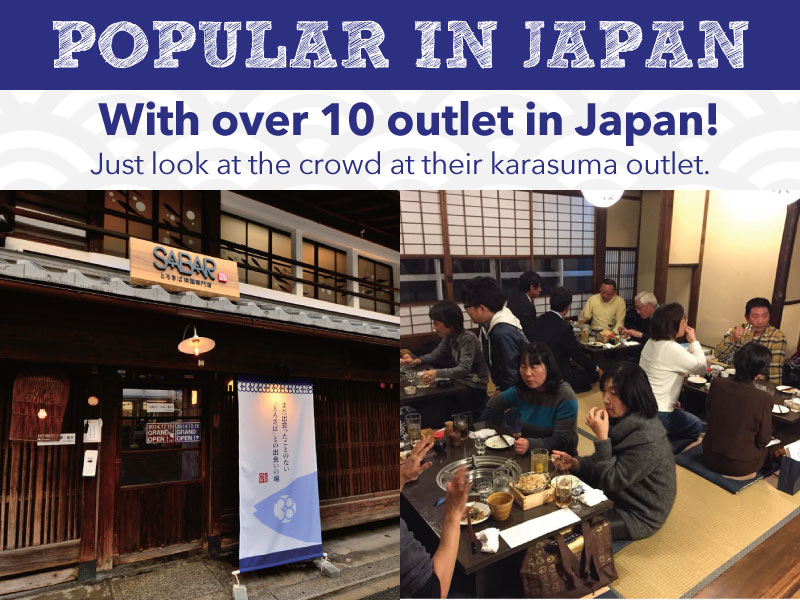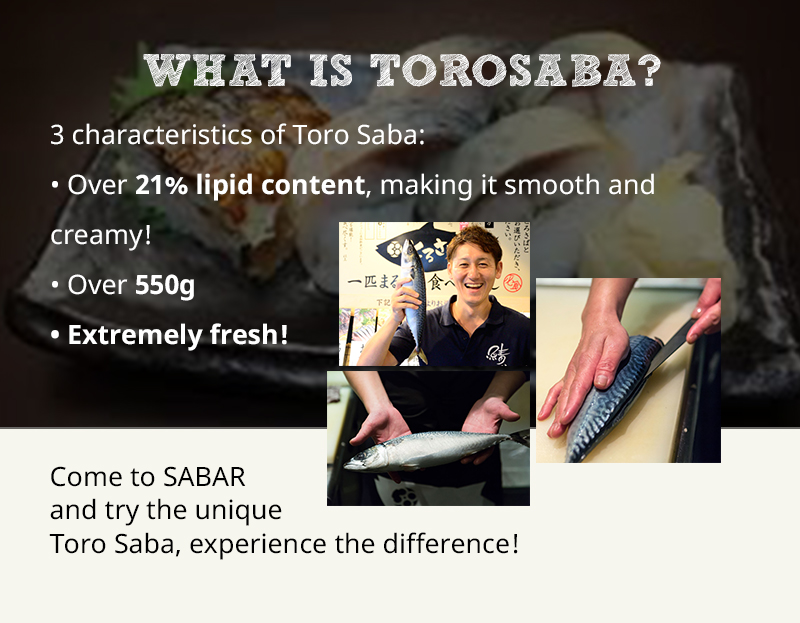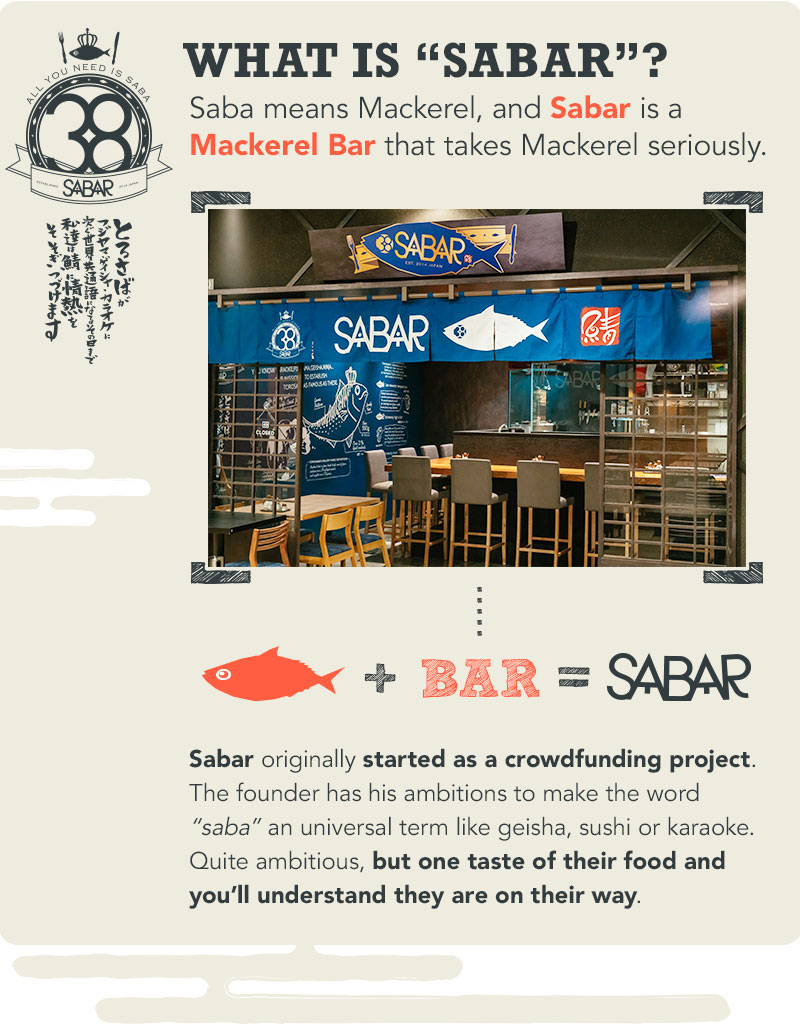 REVIEWS:
Sabar is one of the 16 new restaurants in Japan Food Town in Wisma Atria, Orchard Road. Sabar is a specialist Mackerel restaurant in Singapore. Sabar is not only unique, it has more than 12 outlet in Japan. Well known and featured in numerous magazine and news for it's unique branding.

Mackerel is often thought of as a low-cost fish with a rough texture and often, a strong fishy taste. But the ones used in Sabar are of a high quality breed that is quite different — TORO-SABA! Special food ingredients Sabar used from Japan like TORO-SABA from North Pacific Coast Japan, Brand Rice from Yamagata prefecture, Special Japanese Salt, SABA Broth from Kyoto & Miso from Osaka. You can't get any fresher than this! (Unless you gonna fly to Japan)

Sabar has been featured on numerous food blog such as The Honeycombers, Straits Times, Mothership.sg!

Sabar
4F Wisma Atria
435 Orchard Rd
Singapore 238877
Tel: +65 6262 3453 Open:
Mon to Sat: 11.38 AM - 10:38 PM
Sun & PH: 11 AM - 10.38 PM

See you at Sabar!