Enjoy our Spooky~ Halloween Buffet this month at Manekineko!
Do you like to celebrate Halloween then how about joining us for this year Halloween as your eat to your filled as you sing along with all the popular chinese and english song that are available at our store!
Also, check out our special Halloween promotion! 
Read on to find out more~
Is this creepy enough for you? If so head down to experience this Halloween Buffet!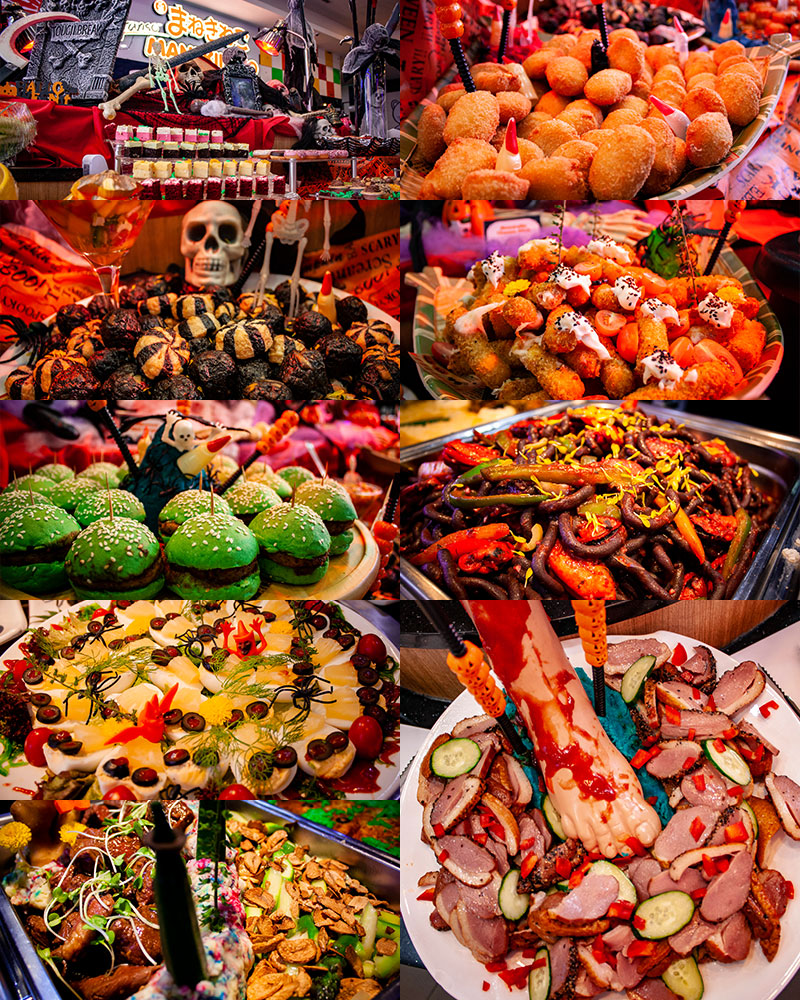 Enjoy Halloween Buffet with 3 hour singing session and free flow drinks, tidbits and ice-cream! Call us now for reservation at +65 6756 3113.
*Available at Manekineko Cineleisure only.
Enjoy these snacks and dessert promotion at our outlet!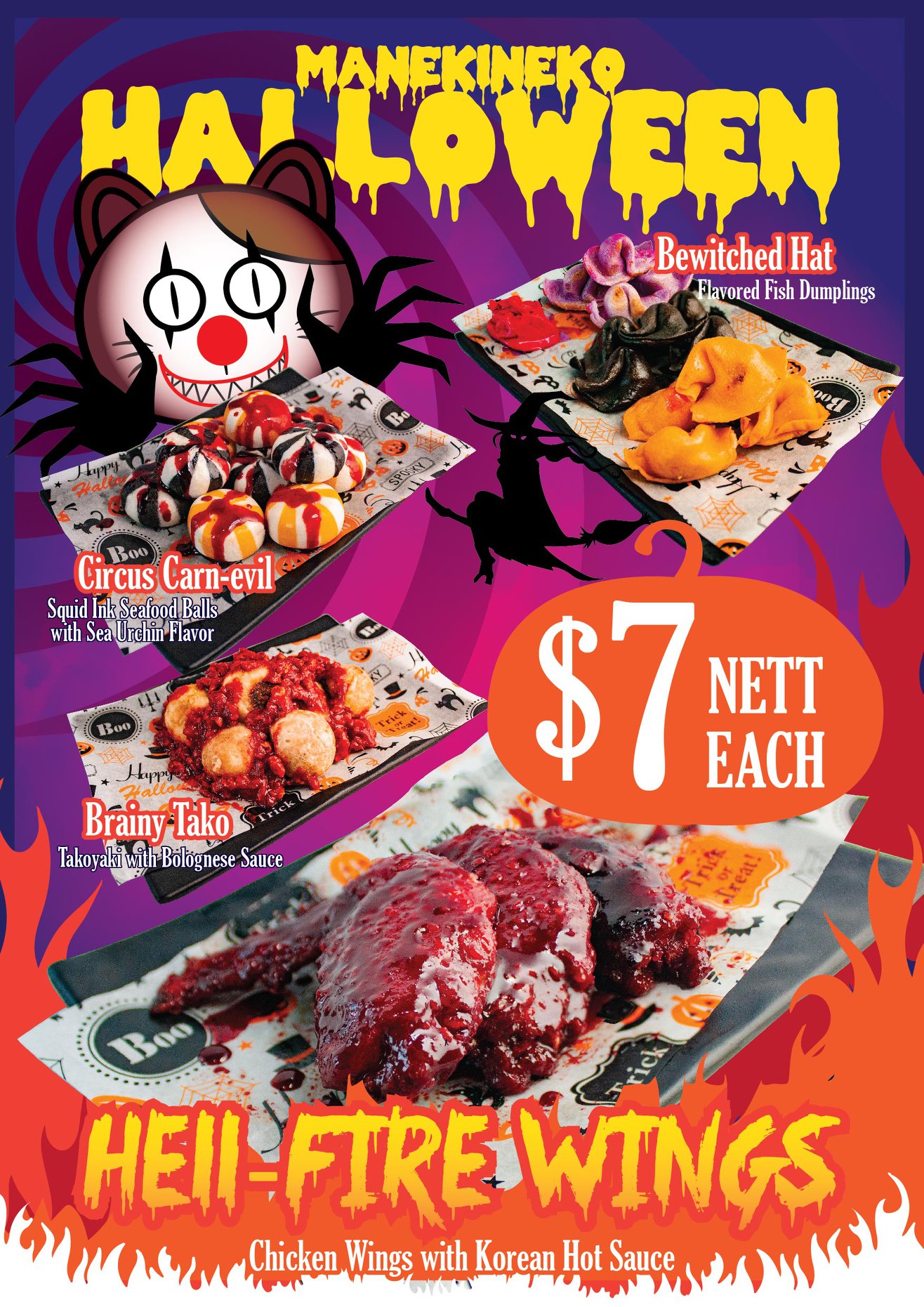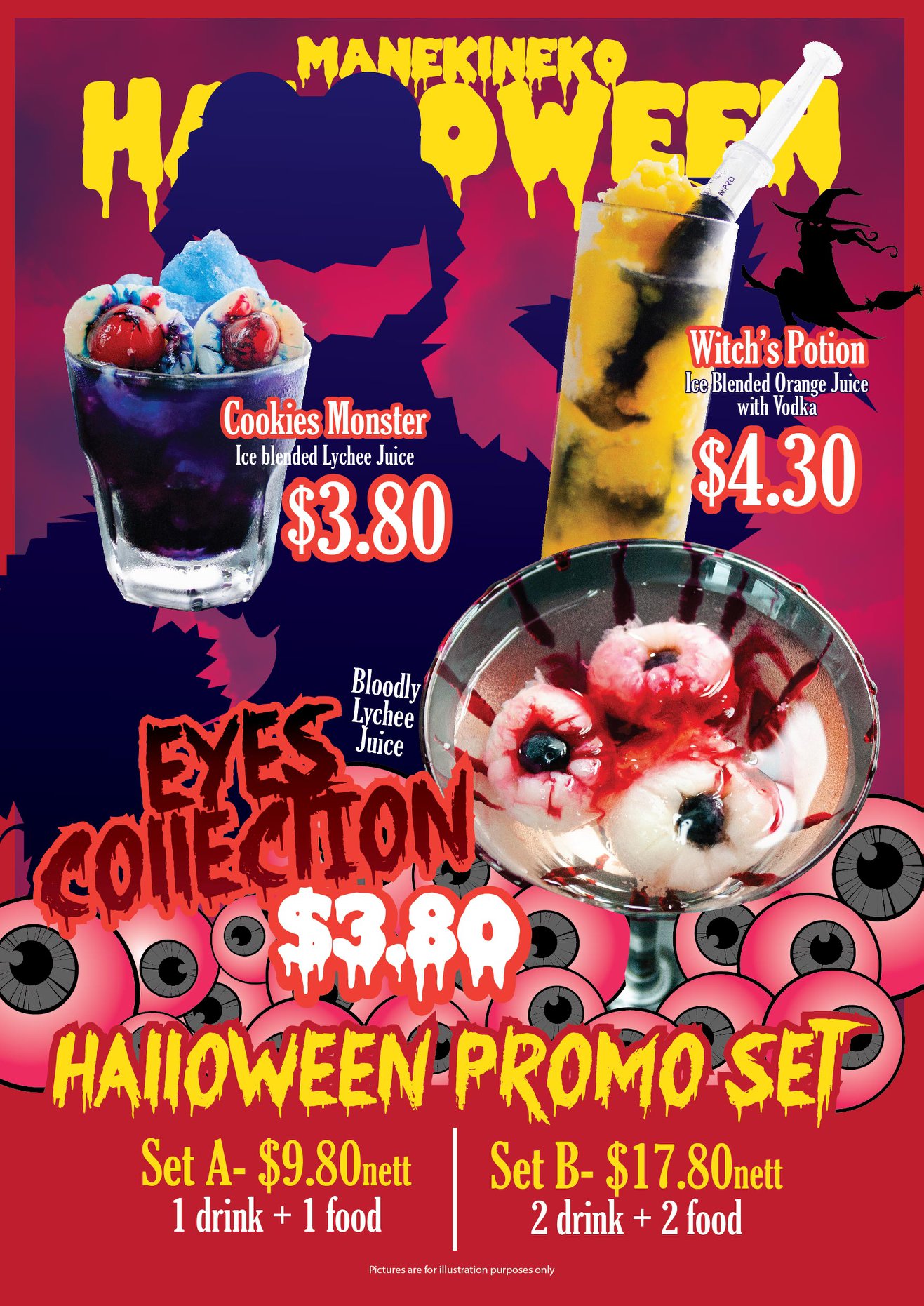 We have the lastest Chinese, English and Japanese songs!
Come and sing your fill with us at Manekineko!
Check out what song is the most popular with our guest!