Have you tried GOLD flakes from Japan? Now, you can try it now at Manekineko!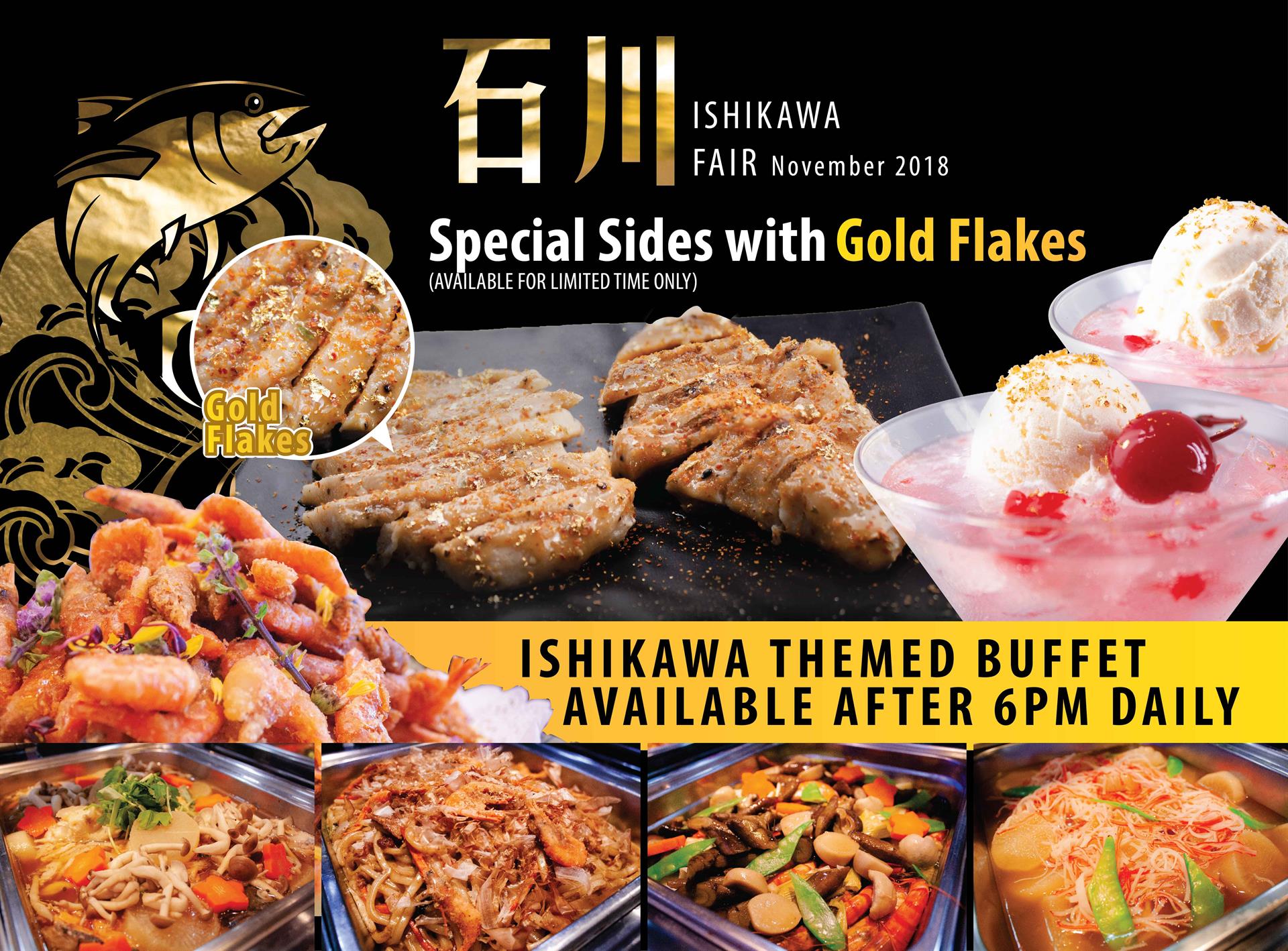 This Month, Manekineko is having Ishikawa Fair!
Have you tried eating Gold Flakes? If not, You should! because it's a must try once in your life time!
Check out Ishikawa Fair Ala Carte menu and Buffet starts from $3.90!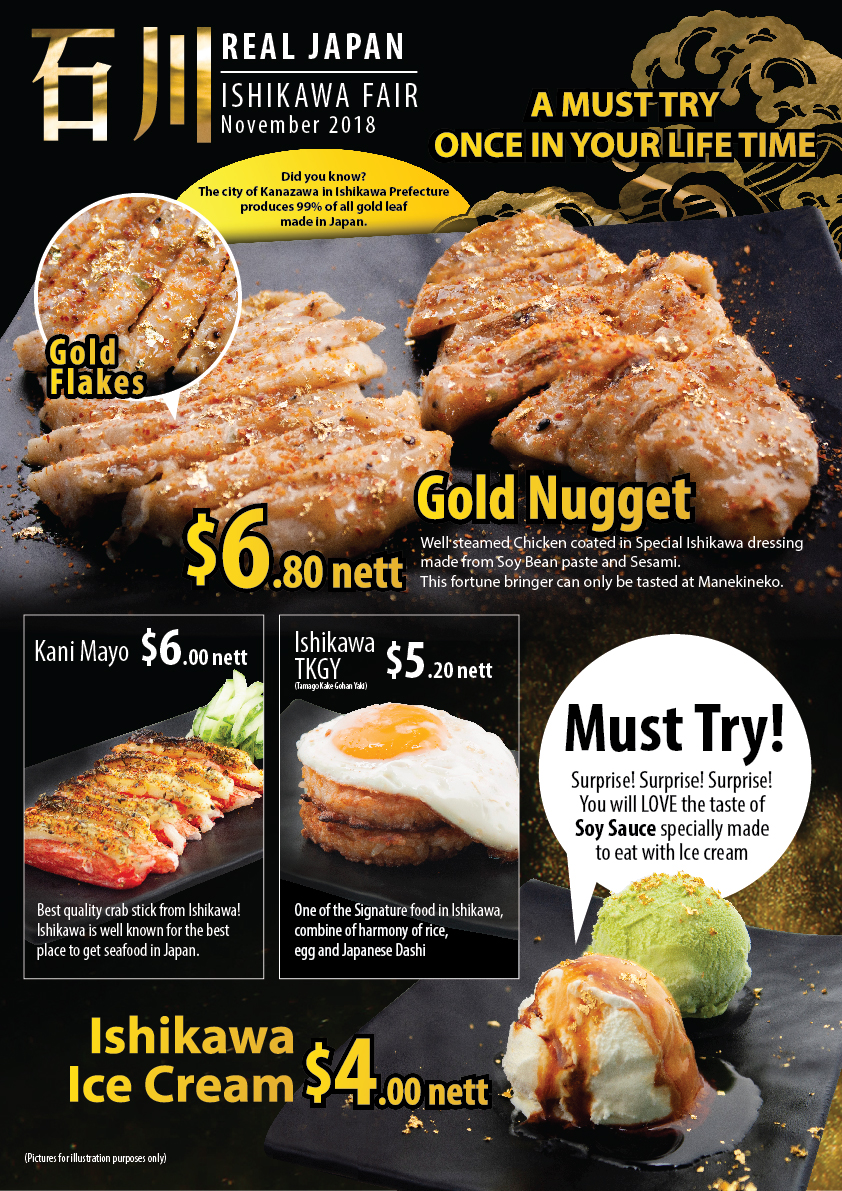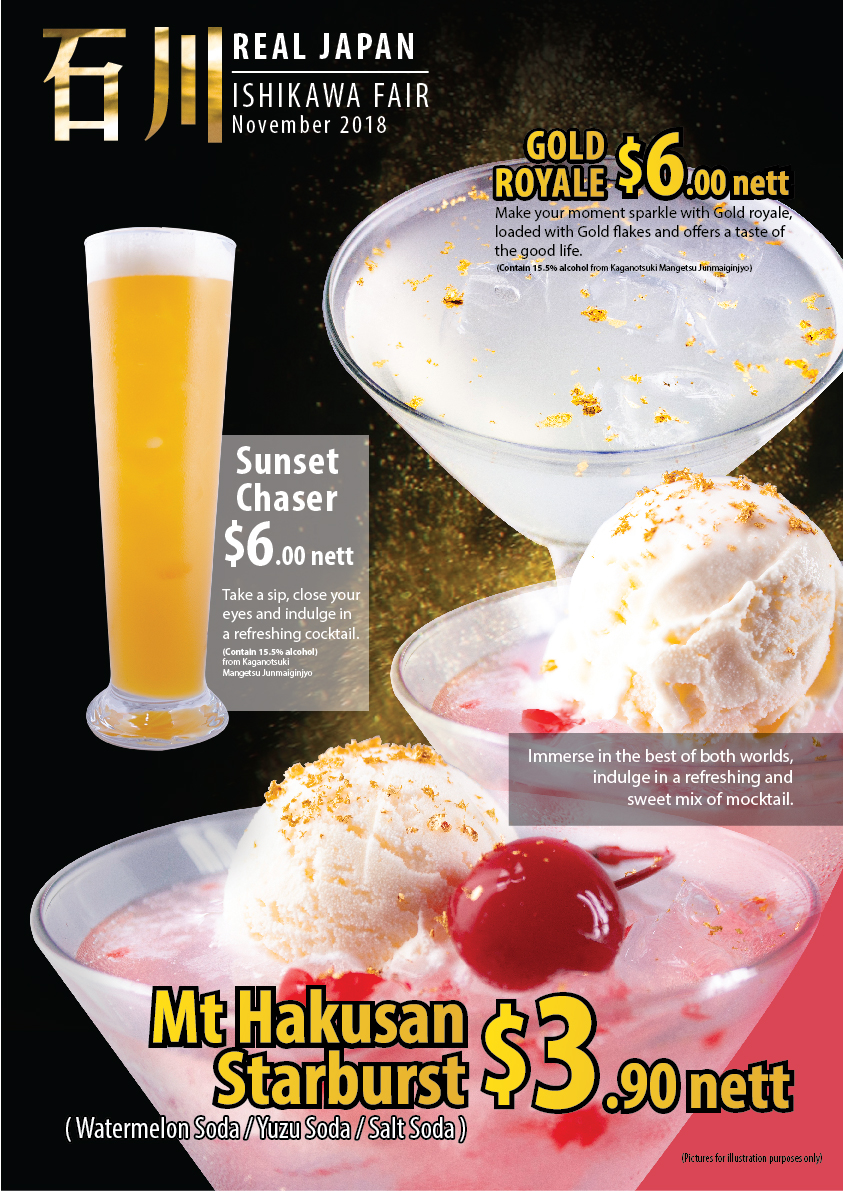 Did you know?
The city of Kanazawa in Ishikawa Prefecture produces 99% of all gold leaf made in Japan!

Kanazawa City in Ishikawa Prefecture is  well known for ten types of nationally-designated traditional arts, such as Wajima lacquer, Yamanaka lacquerware, Kutani pottery, Kaga Yuzen silk dyeing, and Kanazawa gold leaf, as well as prefecturally-designated arts or rare traditional arts, for a total of 36 recognized traditional arts and crafts. The Ishikawa Prefectural Museum of Traditional Arts and Crafts has a comprehensive display of these traditonal arts and crafts which is not to be missed.

You can now enjoy our Special Ishikawa Themed Buffet!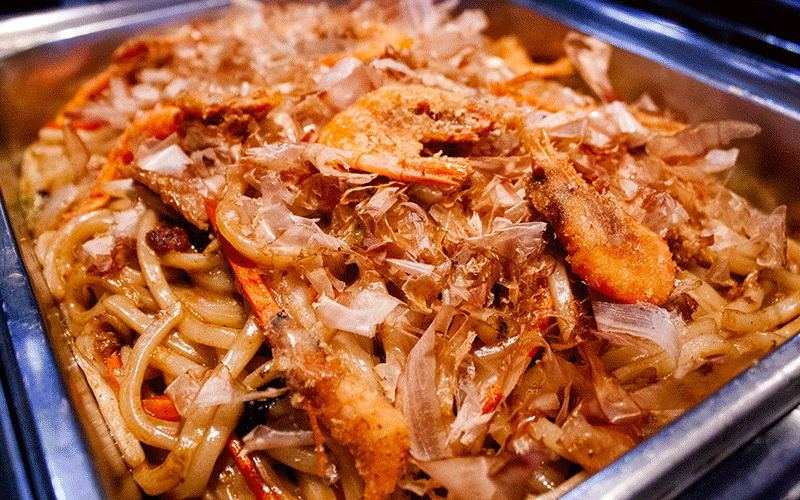 *Available after 6pm daily
See you at Ishikawa Fair!
We have the lastest Chinese, English and Japanese songs!
Come and sing your fill with us at Manekineko!
Check out what song is the most popular with our guest!