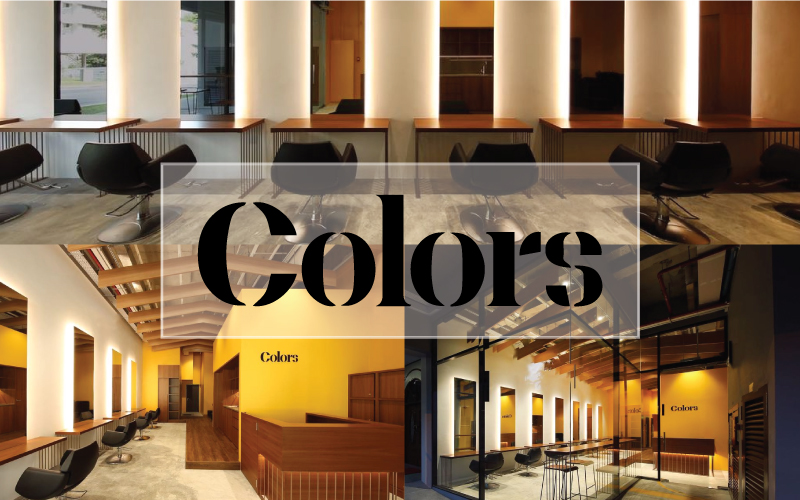 June new promotion at Colors! 
Scroll down for more promotion!

Pioneering Hair Colorist in Singapore, we provide personalised hair color to harmonise and bring out your natural charm!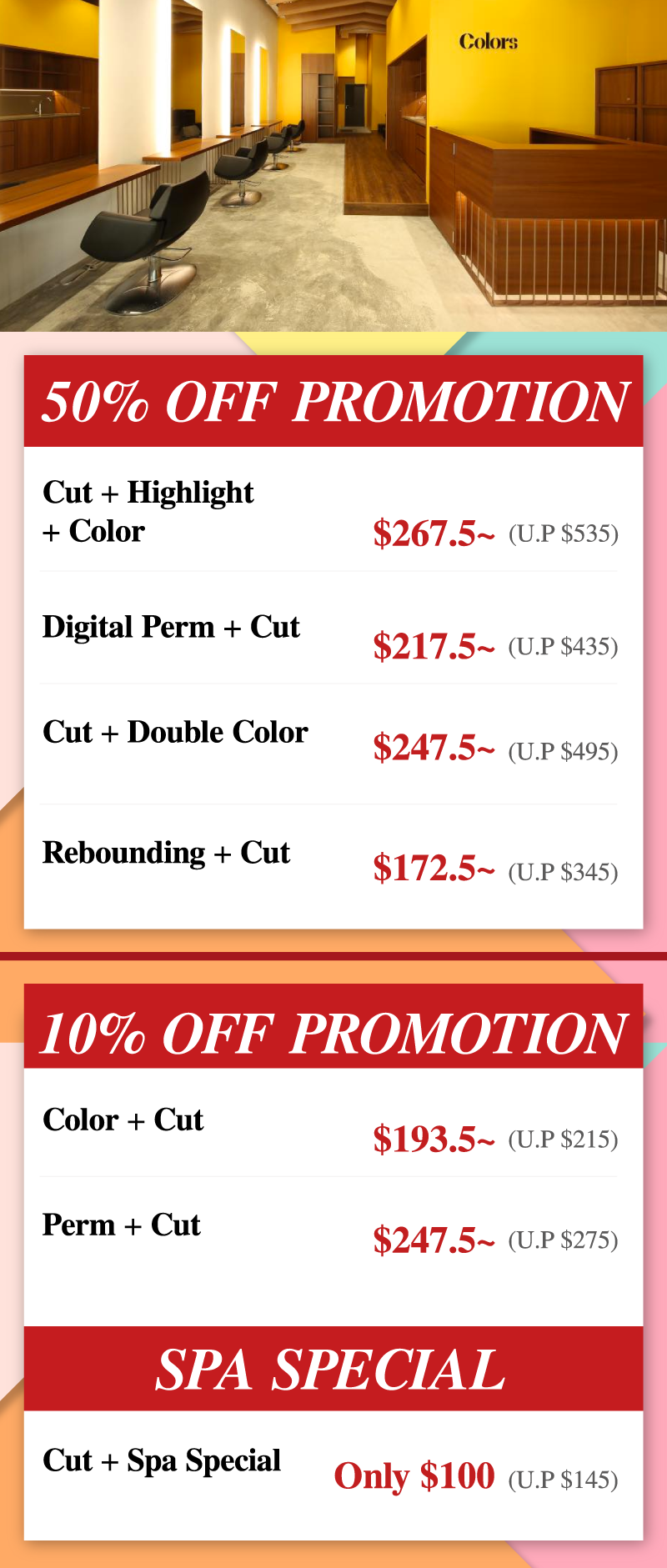 *Only valid on weekdays
*Price varies, depending on hair length.
*Valid with any stylist
Call to book an appointment or reserve online now!
People's impression is decided by 70% colors from Hair, Eye, Lip and Skin Tone!

Each individual has personal color based on their skin, eye color and lifestyles.
At Colors, professional colorist determines your personal color. This personal color gives the impression of a brighter face and eyes - giving the visuals of lighter eyebags, fine wrinkles etc.
It also gives beauty skin effect and it covers grey/white hair too!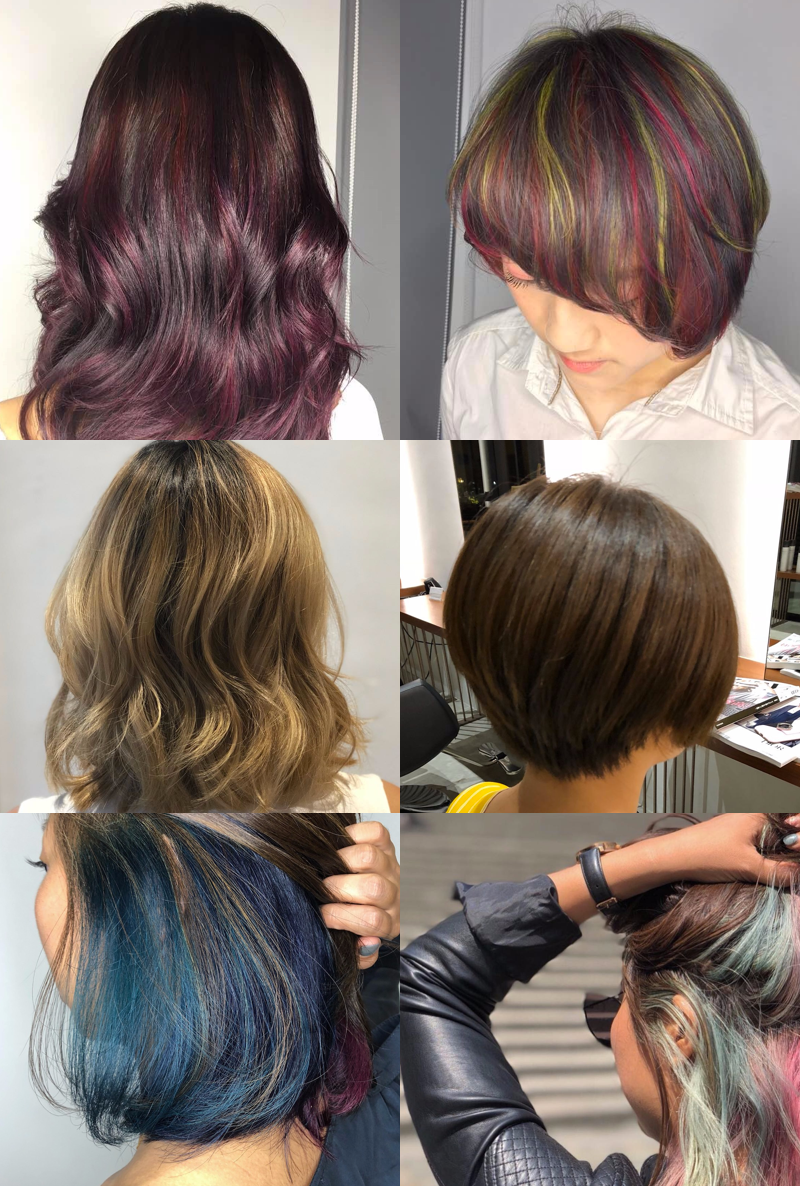 Check out our services below!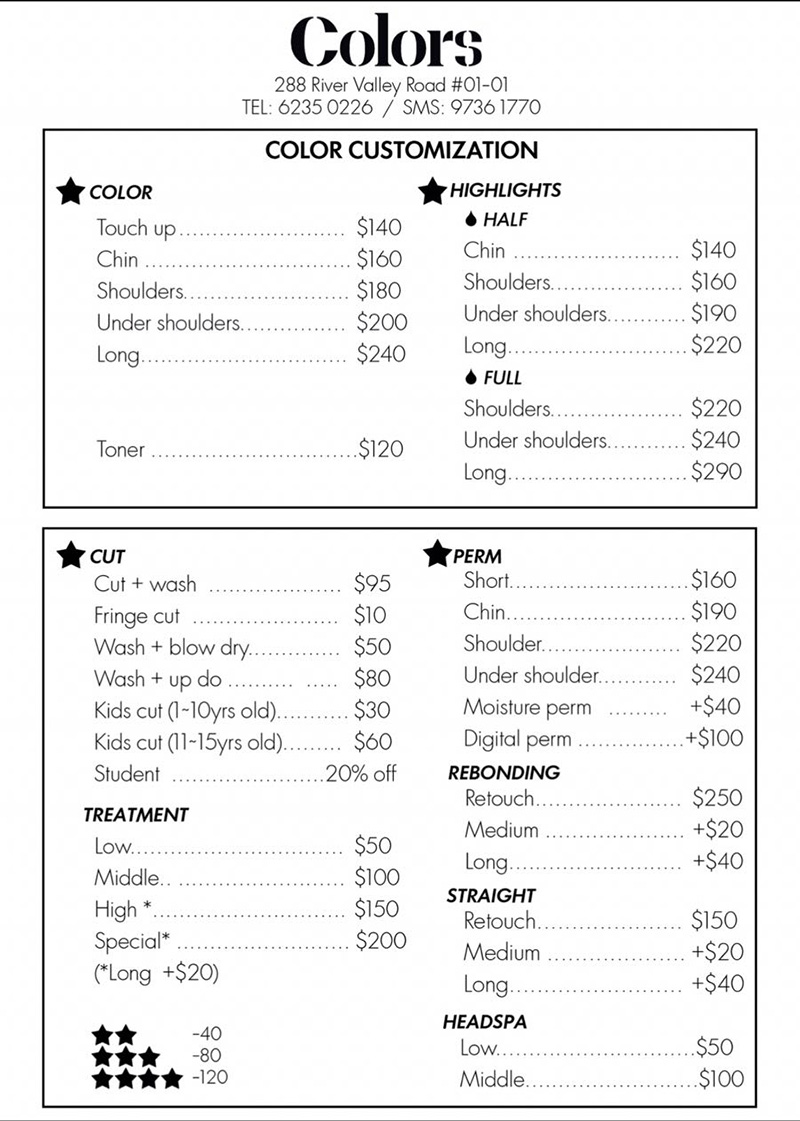 Check out the colorist behind your personalised hair color!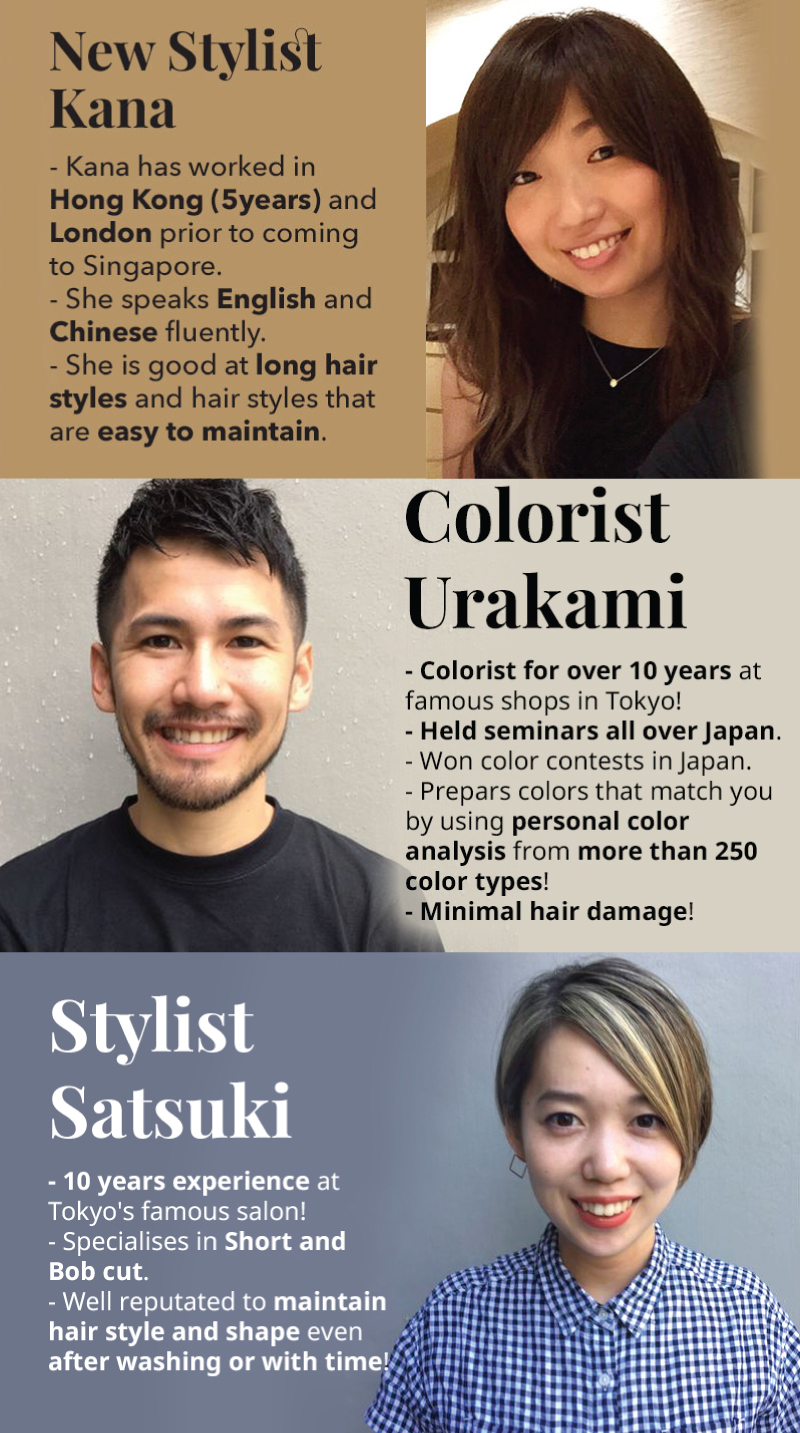 Together, they propose the most suitable hair color and hair style for you based on your customer's lifestyle.
Please enjoy your time and experience at Colors~
Follow us for more deals and styles!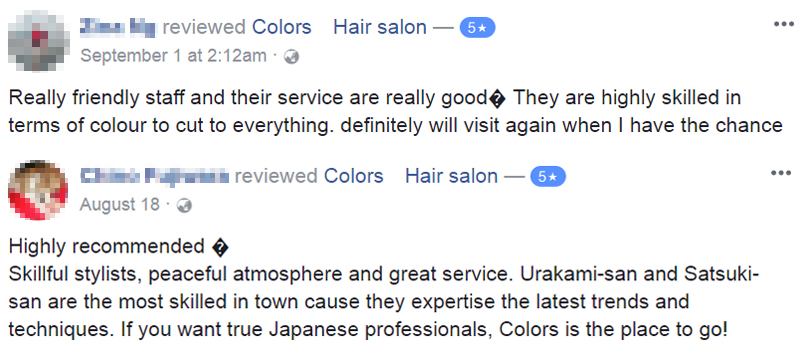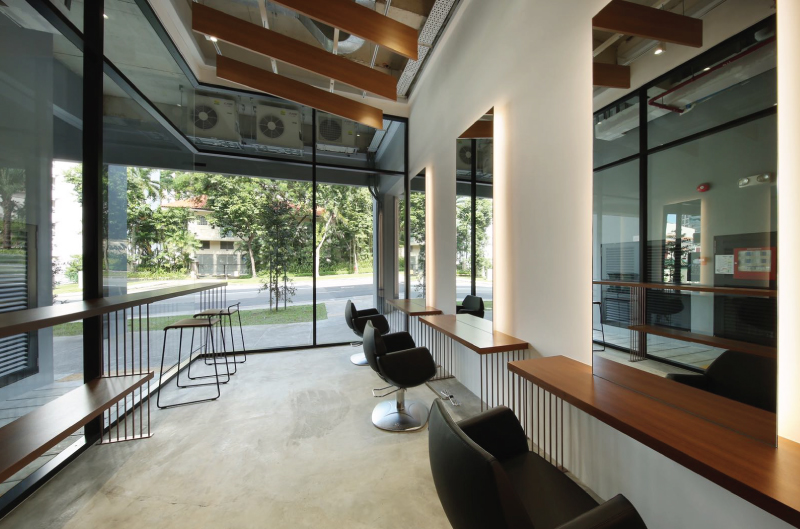 288 River Valley Road Singapore
It takes 8 minutes from Fort Canning MRT station.
Tel: (65)62350226

Opening hours
Mon, Thu - Sat : 10:00AM - 8:00PM
Wed: 10:00AM - 6:00PM
Sun: 10:00AM - 7:00PM
Closes on Tuesday