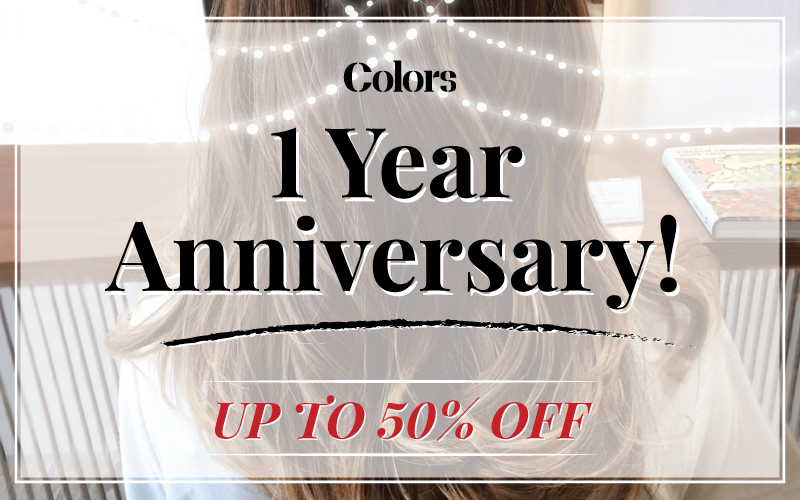 Colors is celebrating 1 Year Anniversary!
Thank you for your support!
We are having double promotion up to 50% OFF!

Scroll down for more promotion!

Pioneering Hair Colorist in Singapore, we provide personalised hair color to harmonise and bring out your natural charm!
Original Color Evaluation
In response to many requests, Ura-san's Original Color Evaluation has been introduced!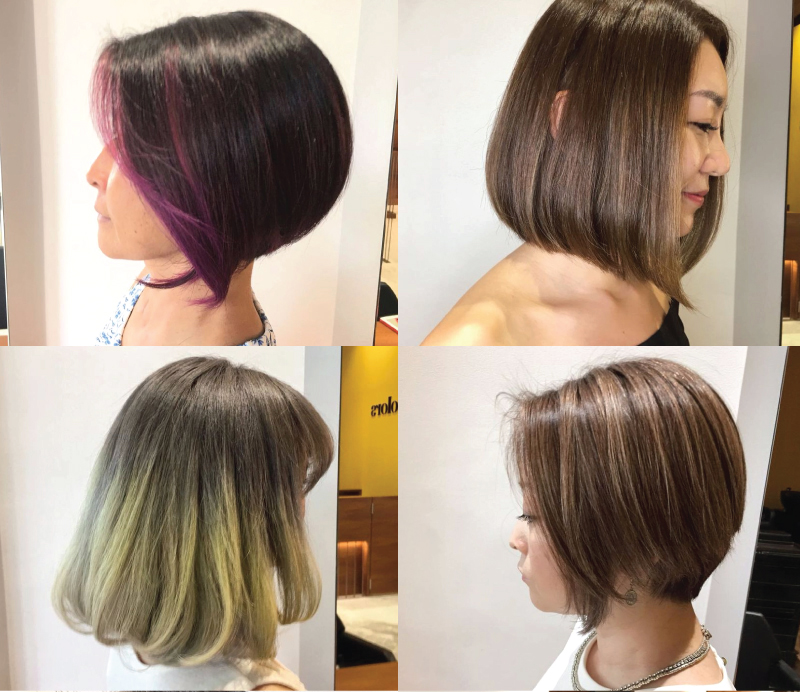 According to factors such as your skin colour and eye colour, a suitable colour is evaluated for you.
Not only with hair colour, we also provide fashion and makeup advice, to help you achieve a personalized, shining lifestyle.
*Normal Counselling for Hair color is different
Call to book an appointment or reserve online now!

However, if you would like to try their cut + spa, you can try with exclusive promotion!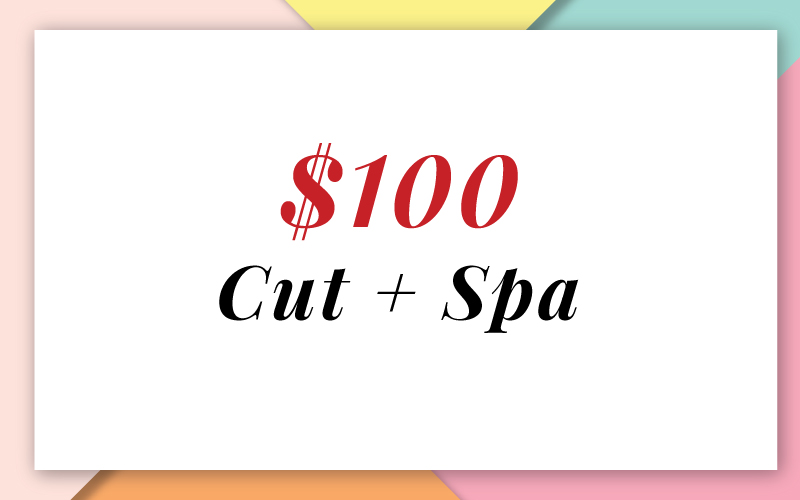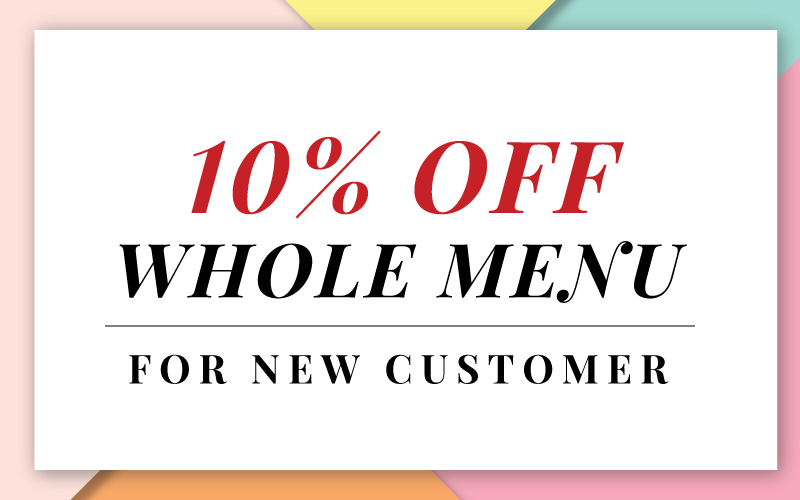 For New customers, Enjoy 10% OFF the whole menu!
Mention I am from J Passport to enjoy!
*Valid till End of July
*Price varies, depending on hair length.
*Valid with any stylist
Call to book an appointment or reserve online now!
People's impression is decided by 70% colors from Hair, Eye, Lip and Skin Tone!

Each individual has personal color based on their skin, eye color and lifestyles.
At Colors, professional colorist determines your personal color. This personal color gives the impression of a brighter face and eyes - giving the visuals of lighter eyebags, fine wrinkles etc.
It also gives beauty skin effect and it covers grey/white hair too!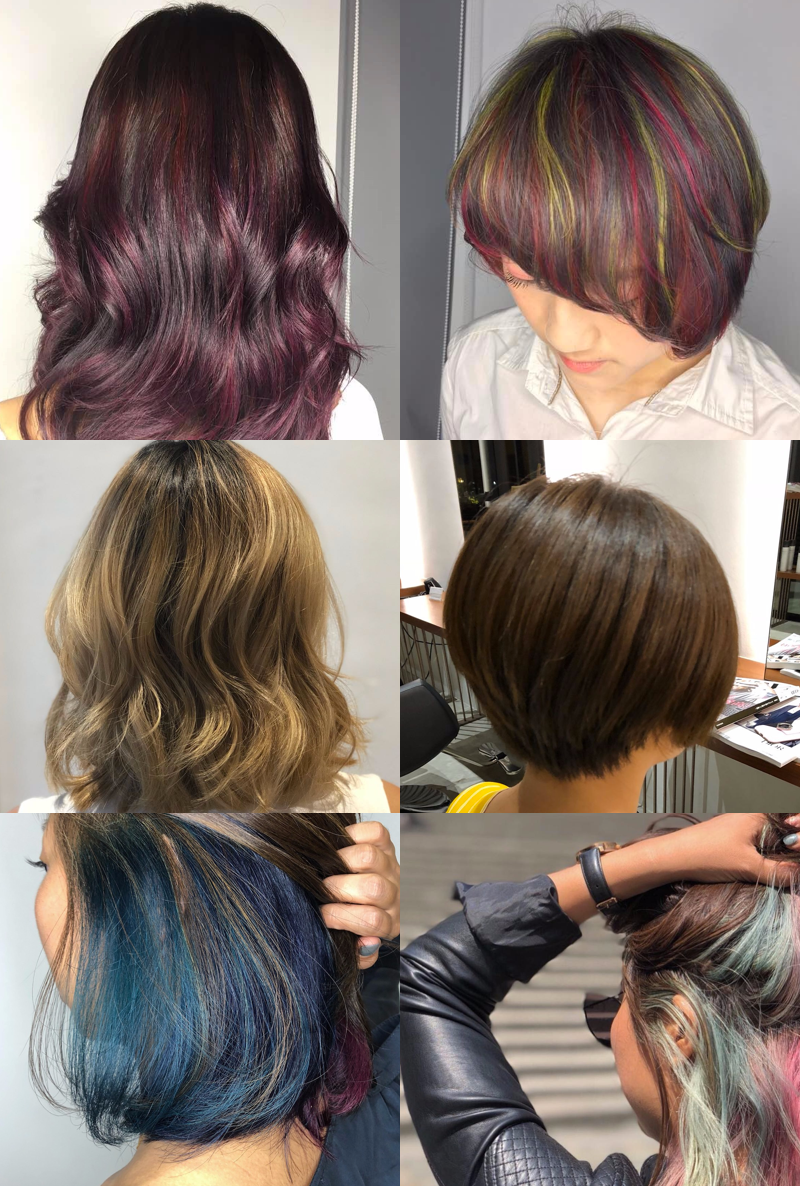 Color, translucency, texture, do it as you wish
The best answer for hair colour is here

A salon of a higher level - Colors. This is where Ura-San, - a hair colorist who possesses both outstanding hair colour techniques and sensitivity - as well as many competent stylists who are a force to reckoned with, engage in a competition of skills and techniques.

Within one year of its opening, Colors captured the hearts of many knowledgeable beauty experts' hearts, to the point where it became the best salon which fulfills suitable hair colors for customers.

Ura-san, who studied colouring techniques, creates original colors which are eye-catching and bright. His skilful highlight techniques are also a notch above the rest.

There are also three highly experienced stylists at Colors who are in charge of treatments outside of colouring.

At Colors, both colorists and stylists are present during counselling sessions, in order to provide you with the best suggestions. If you wish to have a slightly luxurious salon experience, please definitely drop by!
Check out the colorist behind your personalised hair color!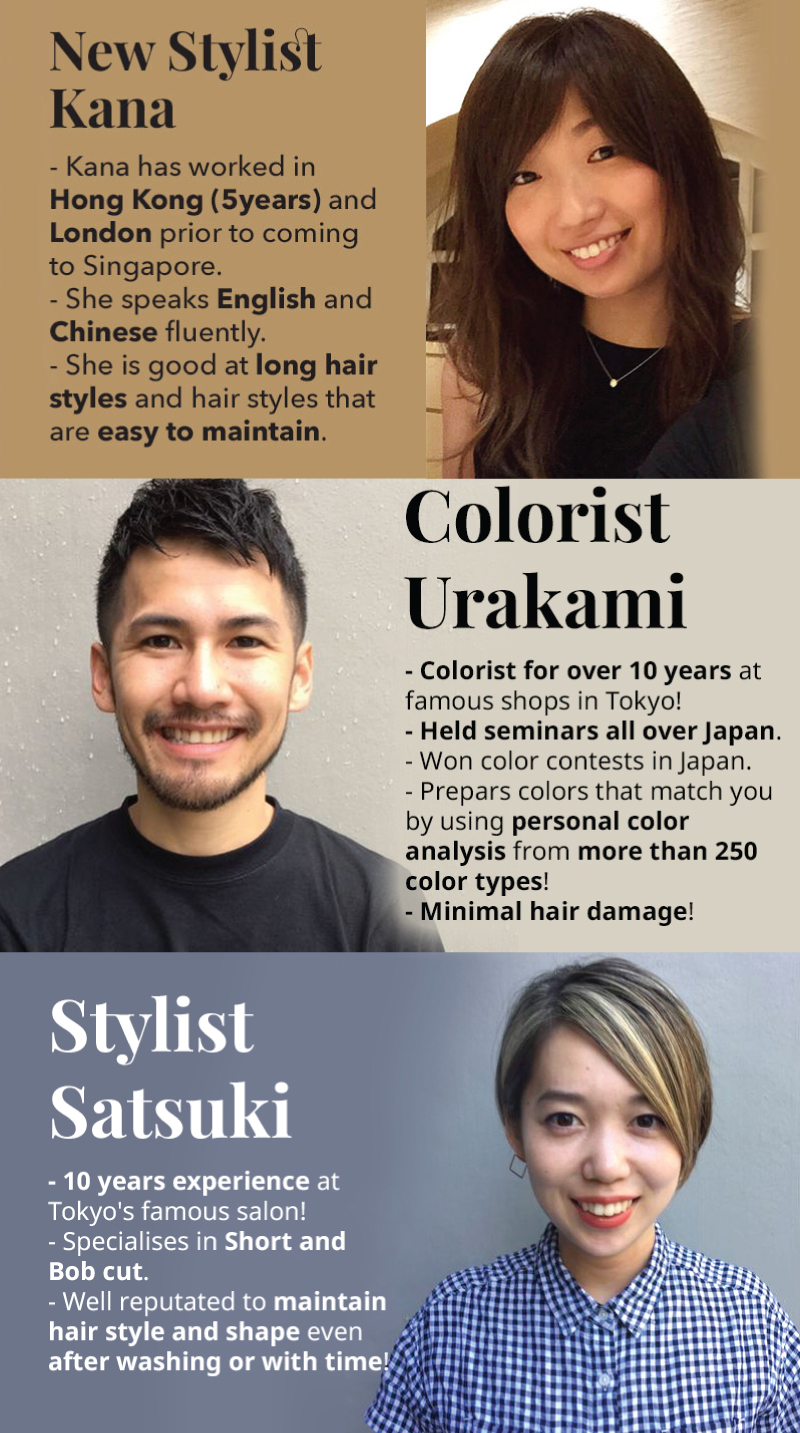 Check out our services below!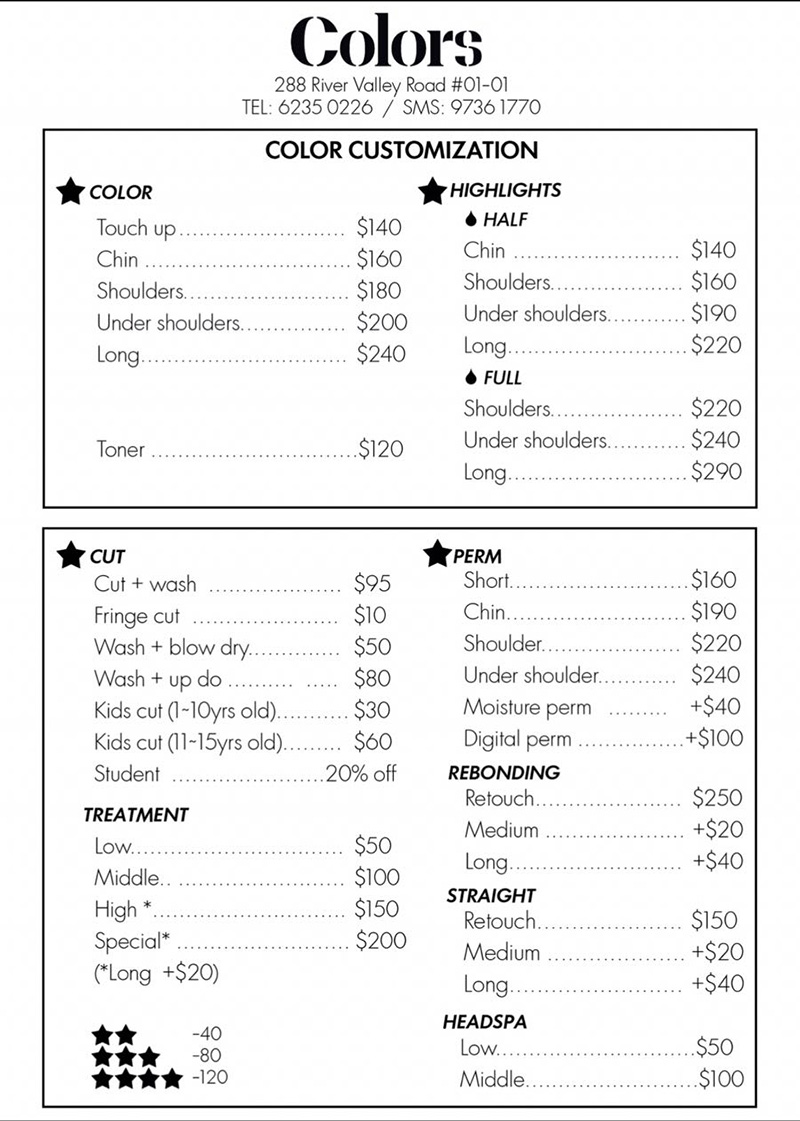 Together, they propose the most suitable hair color and hair style for you based on your customer's lifestyle.
Please enjoy your time and experience at Colors~
Follow us for more deals and styles!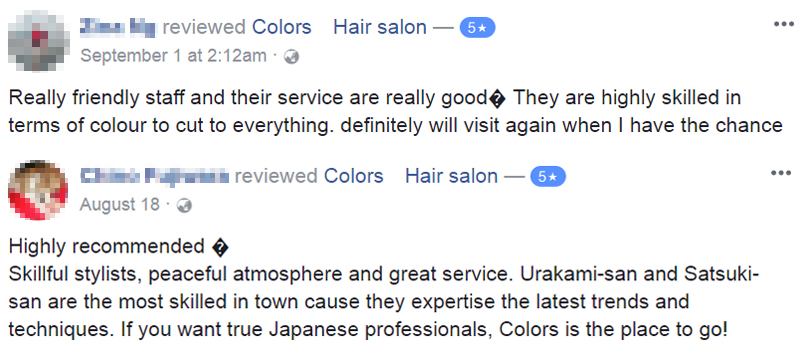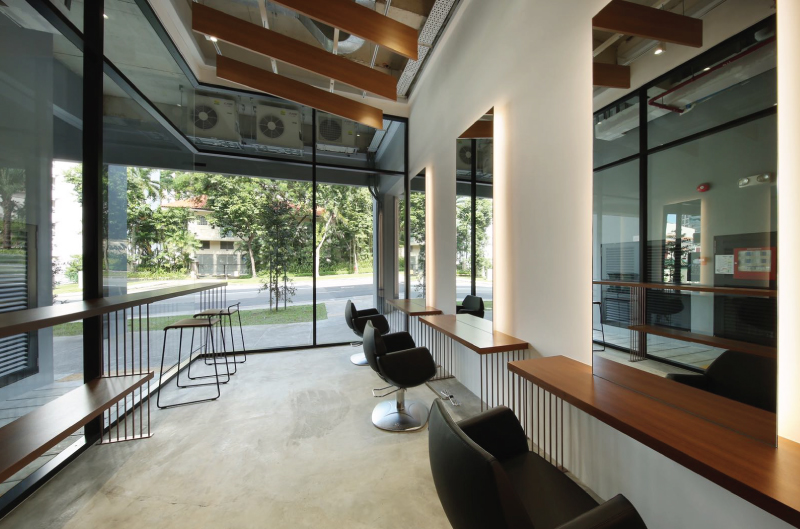 288 River Valley Road Singapore
It takes 7mins walk from Liang Court.
Tel: (65) 62350226 / 97361770

Opening hours
Mon, Thu - Sat : 10:00AM - 8:00PM
Wed: 10:00AM - 6:00PM
Sun: 10:00AM - 7:00PM
Closes on Tuesday
Check out our Facebook! Click Here