Singapore National Day Special Course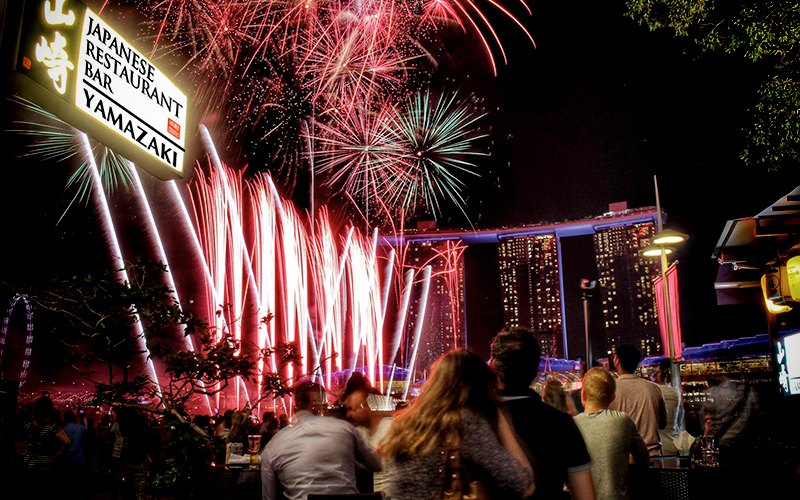 Singapore NDP' 9th of August Fireworks are a one-of-a-kind extravagant that will once again inspire audiences nationwide. We've always set our eyes to feature this world-famous landmark in Singapore' show for how many years. Now, we are inviting you to join us this epitome and iconic event while enjoying our unequivocal courses made by our award-winning, creative,down-the-line and Michelin starred Chef from Miyazaki Japan none other Mr. Kazuhiro Kimiya. Pamper yourself at it's BEST!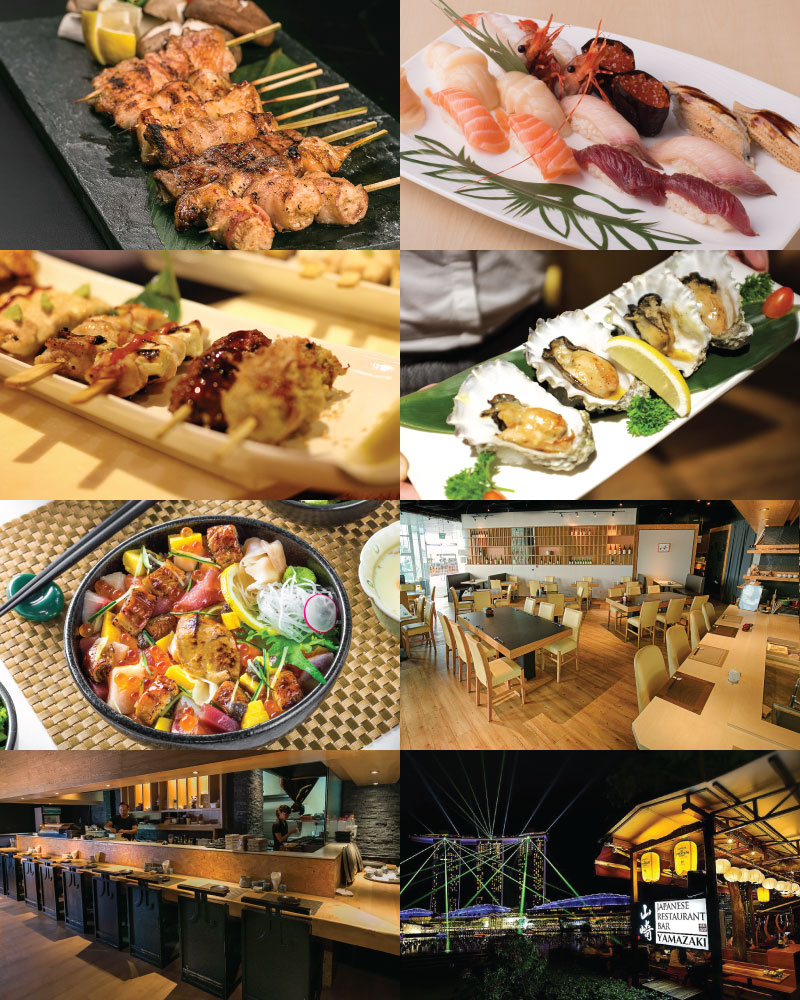 Here at Yamazaki Japanese Restaurant & Bar they serve the freshest selection of seasonal seafood products and as for Fukuda they serve the highest quality of charcoal grilled skewers Additionally, get to enjoy the view of the Marina Bay Sands while you dine.
As for the quality of ingredients it is Air-flown in four times a week from Tokyo's Tsukiji market.
What's more is that the highest grade of beef in the world - Wagyu is served at Fukuda!
Follow us for latest news and promotion!


Just after launching the restaurant in 2015, in months, Yamazaki Japanese Restaurant & Bar had attained several notable positive feedbacks and also honored the award as one of the Singapore's Top Restaurant in early 2016 by a famous and reputable annual Food & Beverage magazineand guidebook, which was established since 1996.
Apart from the 8 seats at the Yakitori Counter and 10 seats at the Sushi Bar Counter, our comfortable Sumiyaki Dining Room comprises of 22 seats and another spacious Main Dining Hall comprises of up to 50 seats and last but not least the beautiful scenery Alfresco Area comprises of up to 70 seats with an amazing view, hence a total of 160 seats are available at Yamazaki Japanese Restaurant & Bar.
Experience yourself to the wide selections of sumptuous spread of quality, Authentic Japanese fare at Yamazaki Japanese Restaurant & Bar.
Location:
One Fullerton #01-05
One Fullerton Road Singapore 049213
Operating Hours:
12pm - 2:30pm (Daily)
Outdoor Bar:
3pm - 6pm (Daily)
Dinner:
6pm - 10:30pm (Sun - Thu)
6pm - 1:30am (Fri, Sat, Eve of PH)