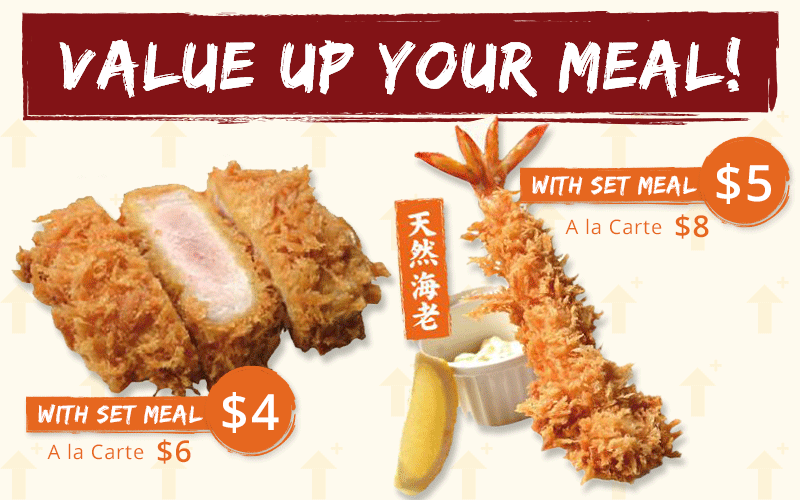 Need that extra crunch for your meal?
Or just adding a different type of meat or seafood to your meal?
Great news for people who like to have a variety of dish for their meal!
Because this time round Ginza Anzu is having a special VALUE UP YOUR MEAL PROMOTION!
Read on to find out what you can get for this deal!
Also, if you are at home and want some Tonkatsu delivery to your house you can do that too!
Because of this NEW MENU, Ginza Anzu is having this promotion of VALUE UP YOUR MEAL!
So if you got a SET MEAL and add on their a la carte menu, you will be entitled to a special price!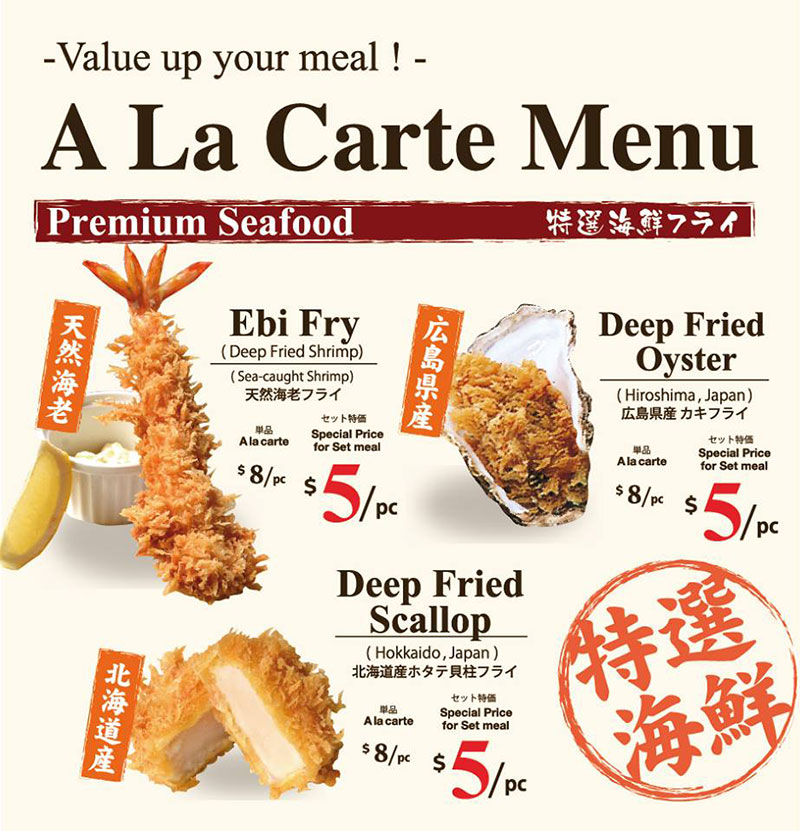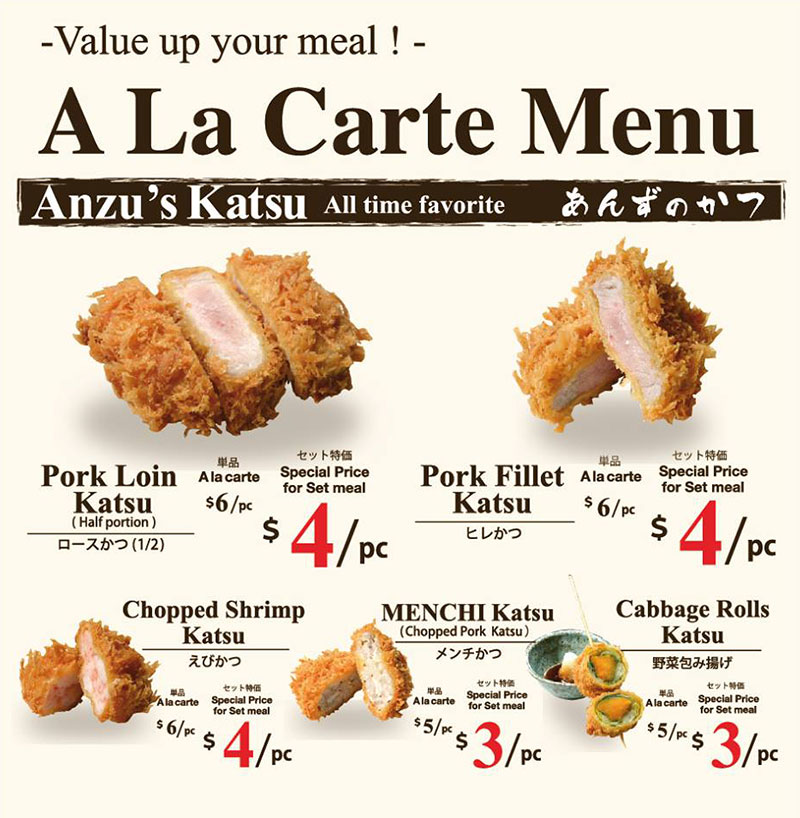 Weekly Promotion!
All day from Monday - Friday!!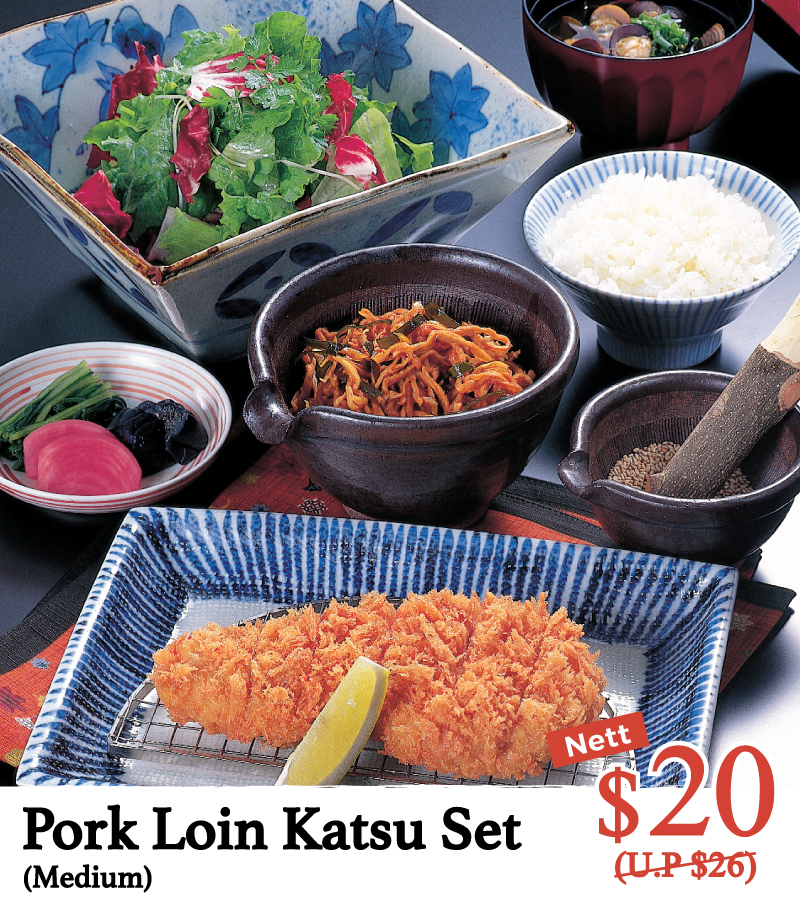 Enjoy Pork Loin Katsu Set
at only $20 Nett (U.P $26)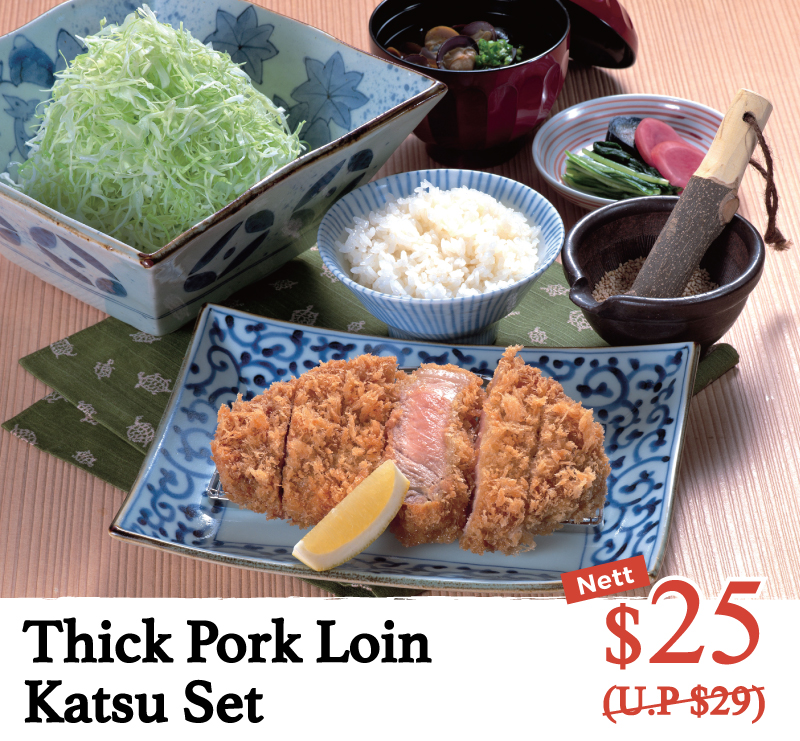 Enjoy Thick Pork Loin Katsu Set
at only $25 Nett (U.P $29)
Check out our LIMITED LUNCH OFFER!
SERVICE LUNCH $15+ (LIMITED 20 MEALS A DAY)
お得なサービスランチを是非お試しください。
サービスランチ弁当 $15+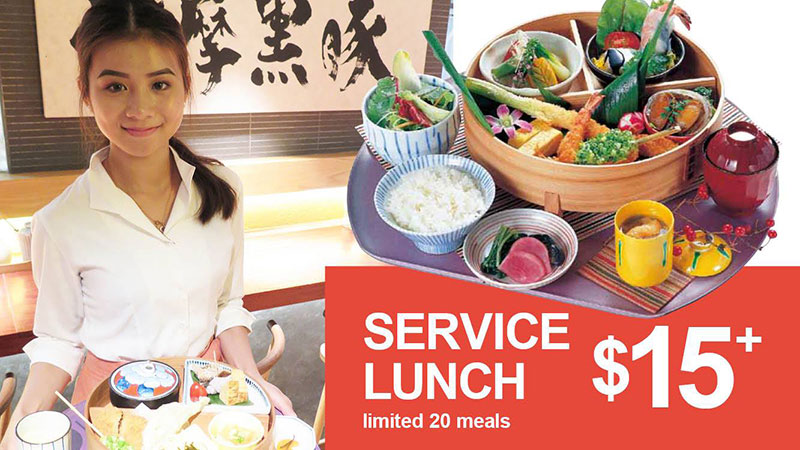 With the heart and skills of a Food Artisan
The founder, Toshiki Hanada, is the descendant of 3 generations of bakuro. Bakuro is someone who is skilled in discerning the quality of livestock. Hanada sought the tastiest pork from different regions when he founded Anzu. Anzu delights in continuously serving our guests with quality pork procured with the heart and prepared with the skills of an artisan.
Ginza Anzu
4F Wisma Atria Singapore 238877

Opening Hours:
11:00 ~ 22:00 Daily

Tel: +65 6262 3408
See you there!