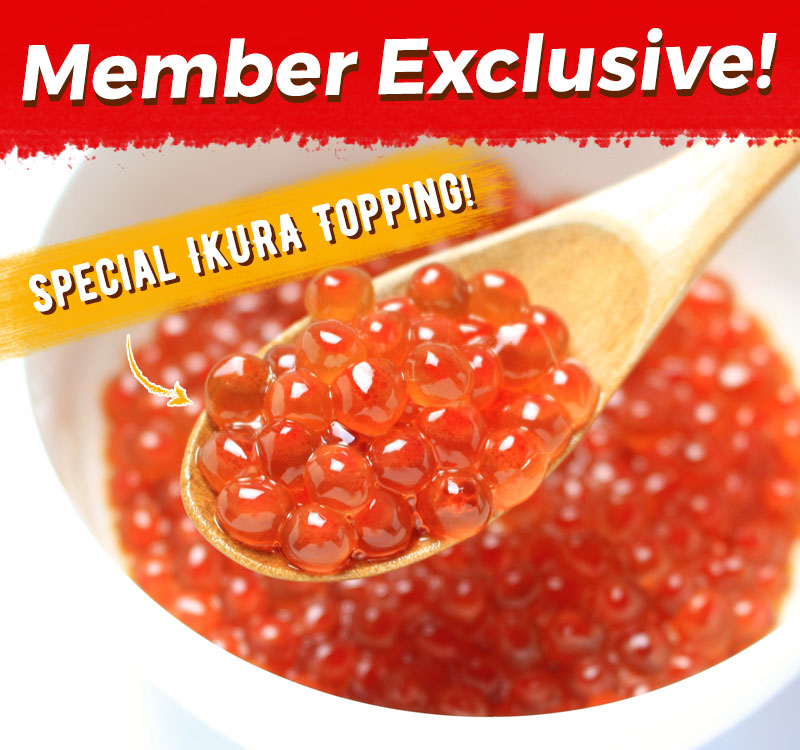 Exclusive for Members, Enjoy Premium Japanese Ikura topping on any Tendon you like at Tendon Kohaku Singapore! Valid from 18th October - 16th November 2018.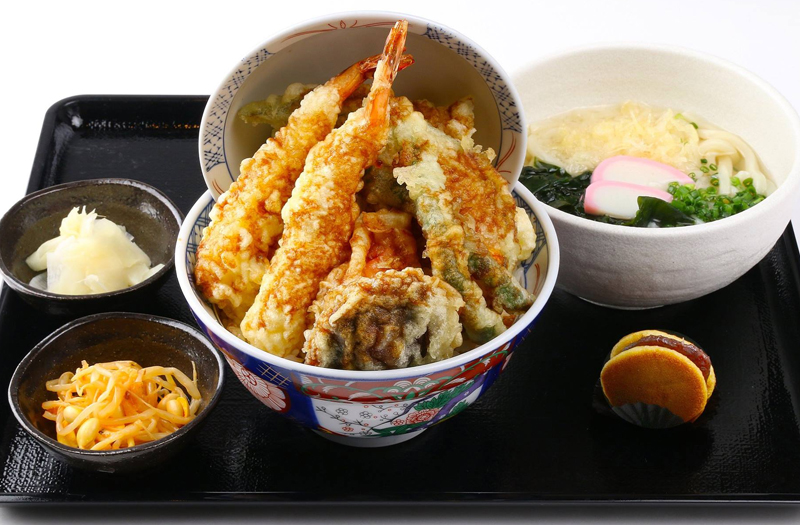 The Best Tempura of your life, Try it to believe it!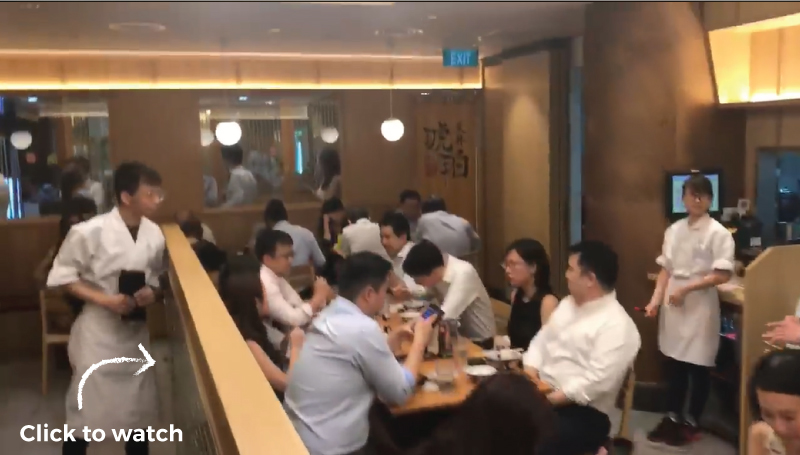 If you had ever pass by any of Tendon Kohaku's outlet, you would had noticed the queues forming outside their restaurant. Just what is so special about Tendon Kohaku?
Well, read on to find out!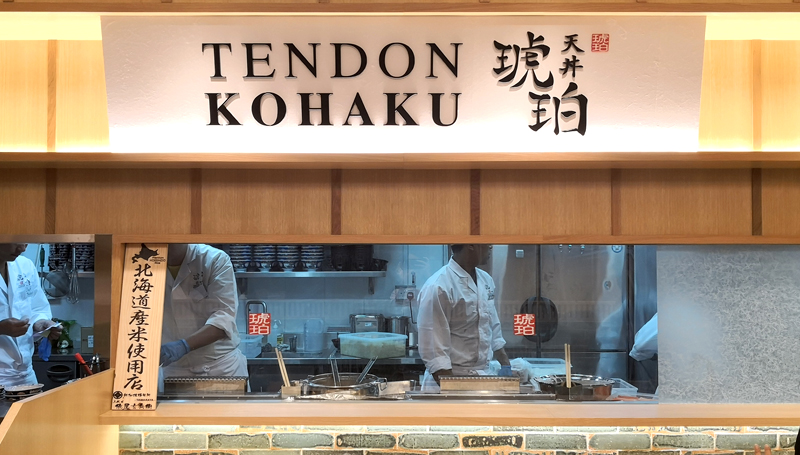 Tendon - A Japanese dish consisting of tempura on a bowl of rice. The name Tendon is an abbreviation of tempura and donburi.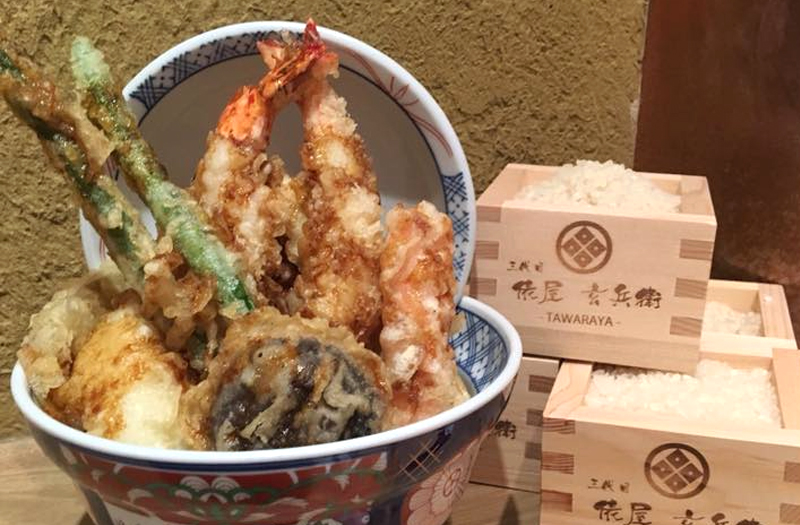 At Tendon Kohaku, can also choose between Nanatsuboshi Hokkaido rice or 16 multi-grains rice at no extra charge to go along with your tempura!
Perhaps you can feel healthier while indulging in your bowl of yummy tendon?
You get to choose between 3 kinds of Tendon:
Singature KOHAKU Tendon - Vegetables + Chicken + Prawn & Other Seafood
Vegetable Tendon - Vegetables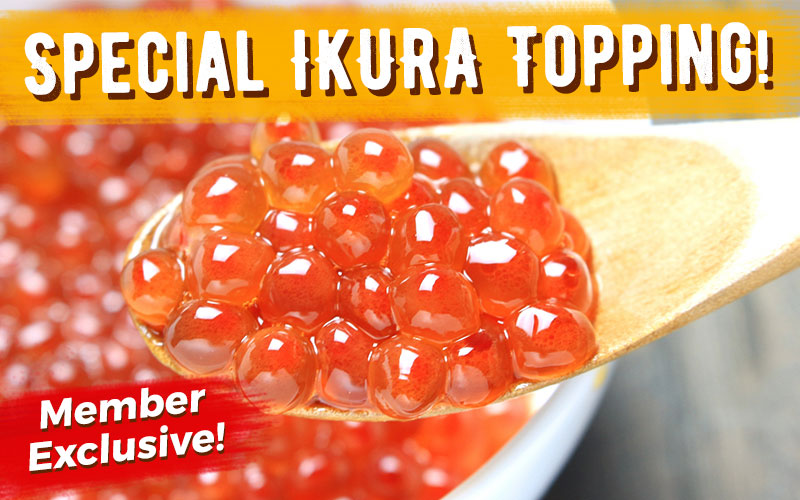 Only for members. Save this coupon to become a member today!
* Valid from 18th October - 16th November 2018
* Valid for J Passport Tendon Kohaku members only.
* Not valid with ongoing promotions / discounts.
* Not valid at Japan Gourmet Hall SORA @Changi Airport.
Not sure what to get? Why not check out Tendon Kohaku's Limited Seasonal Autumn Tendon?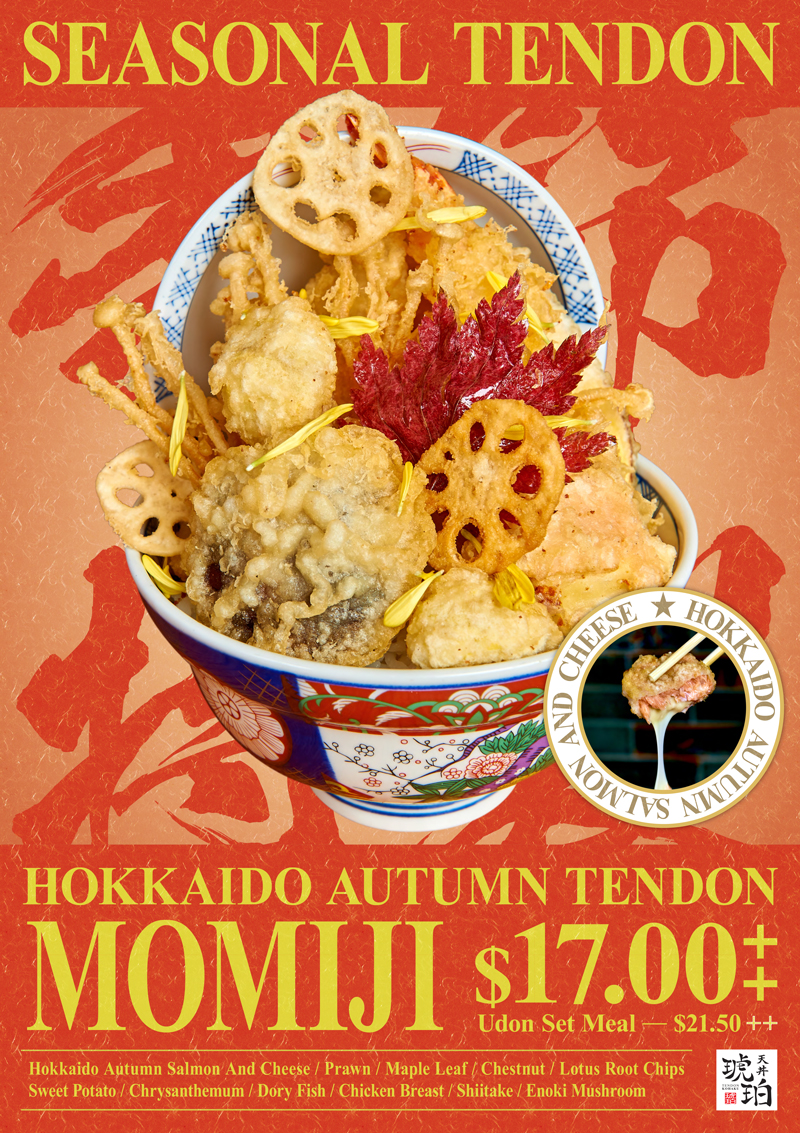 Hokkaido Autumn Tendon Momiji has a lot of autumn ingredients - chestnut, sweet potatoes,Hokkaido  Autumn Salmon and many more!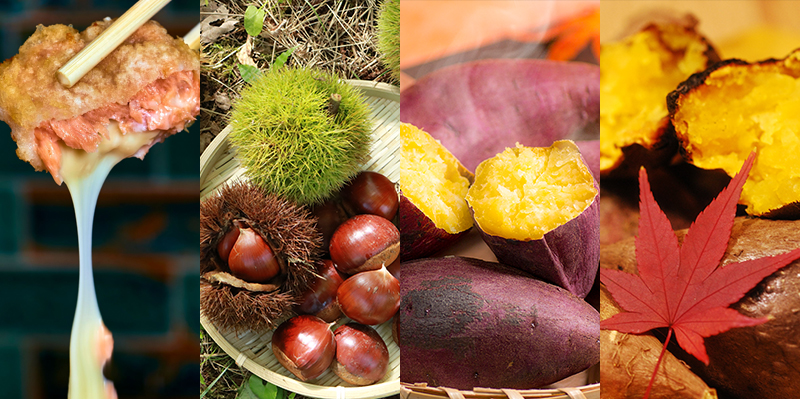 Available at all Tendon Kohaku outlets, try it now!
For beer lovers, try out our Deluxe Kohaku Tendon!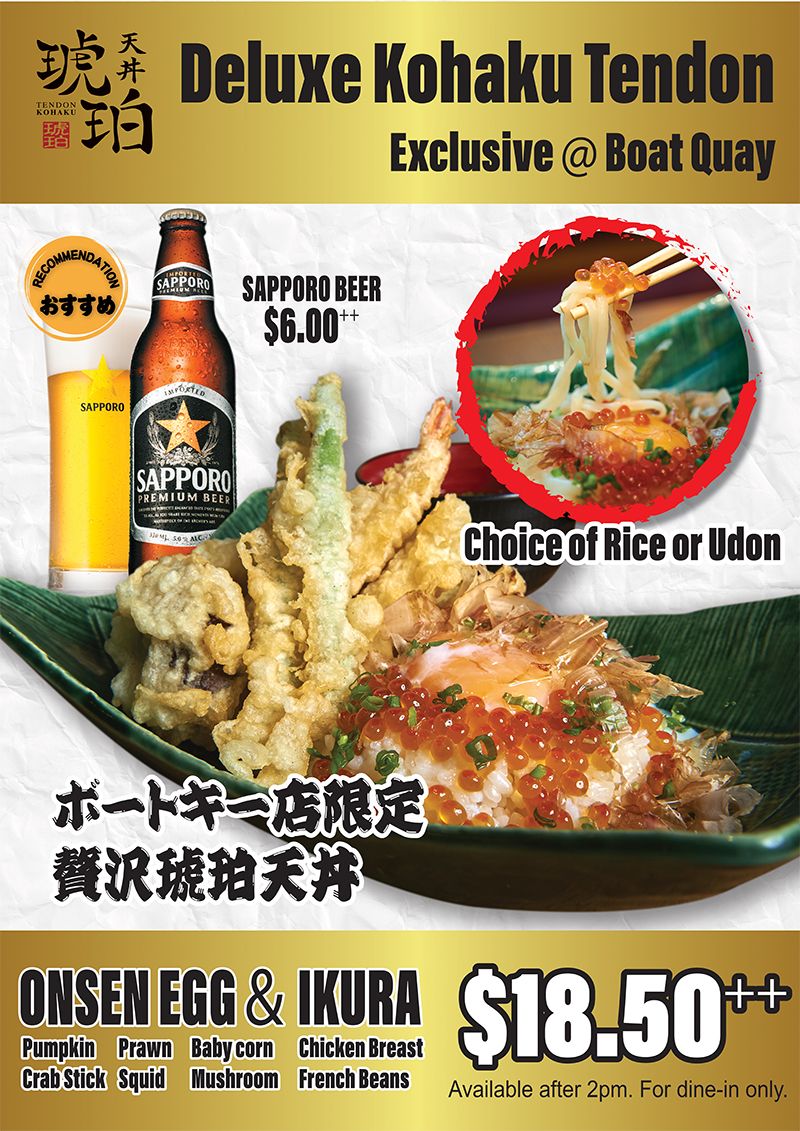 *Valid at Boat Quay outlet only
Address:
Eat at 7 Suntec city
Termasek Boulevard #03-310/311
Suntec City North Wing S(038983)
Tel: (+65) 6333 4386
Boat Quay
64 Circular Road #01-01 Singapore 
Tel: (+65)62118311
Chinatown Point
133 New Bridge Road #12-34 S(059413)
Tel :(+65) 6443 4355
Opening Hours:
Daily 11:30 AM - 4:00 PM, 5:00 PM - 10:00 PM