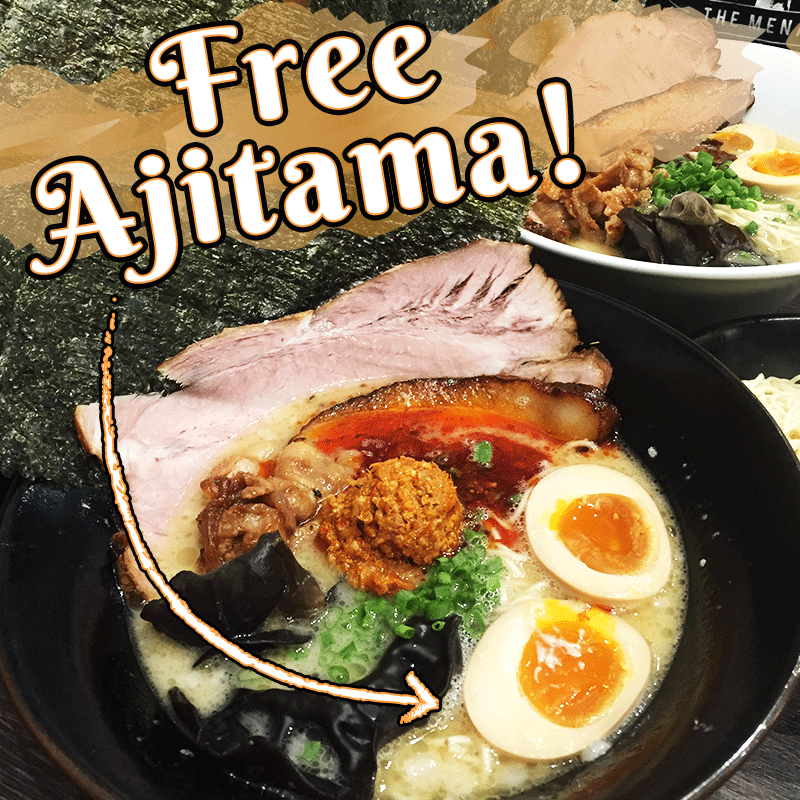 FREE Ajitama! 
Ramen Hitoyoshi is offering FREE Ajitama!
Do you know that Ajitama is Seasoned Ramen Eggs have slightly firm egg whites
and luscious custard-like yolks. The sweet soy seasoning give the eggs unbelievable flavor. 
Pay us a visit and enjoy FREE Ajitama!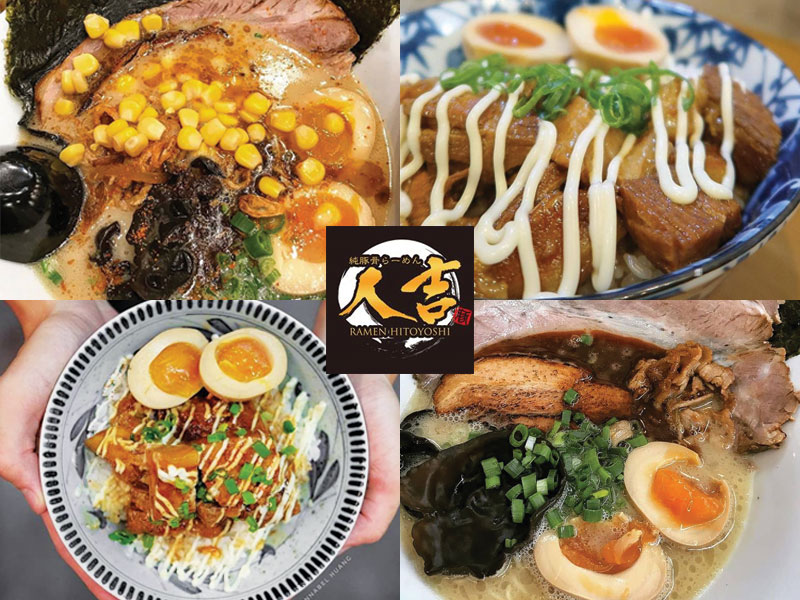 Ramen Hitoyoshi, The Home of the Tonkotsu Ramen
Located in #01-99 Harbourfront Centre, #02-K6 Seletar Mall,  #01-92 Oxley Bizhub
Offering Tonkotsu Ramen with ALL Toppings that always satisfying!
3 kinds of tender, succulent pork sitting in a flavourful 8-hours Tonkotsu broth, it's hard to beat that rich deliciousness!⠀
Members can enjoy FREE Ajitama!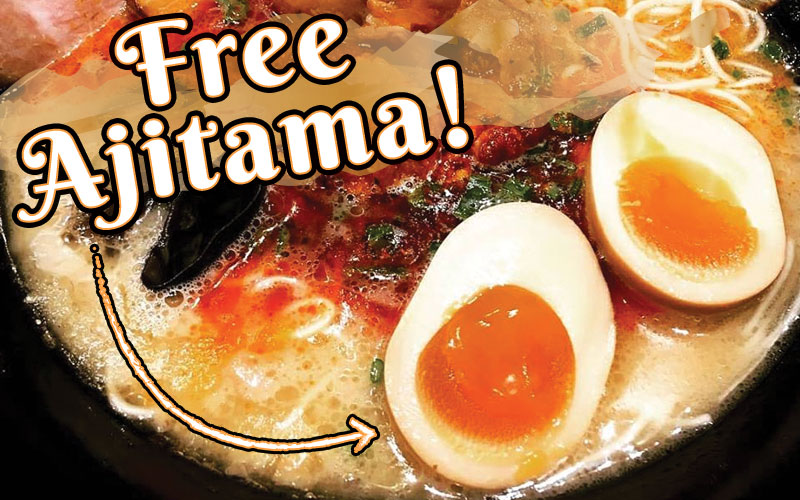 Don't miss the deal, Save this deal now!
Terms and Conditions:
* With purchase of main dish.
* Management reserves the rights to amend terms & conditions.
Stamps are available now at Ramen Hitoyoshi!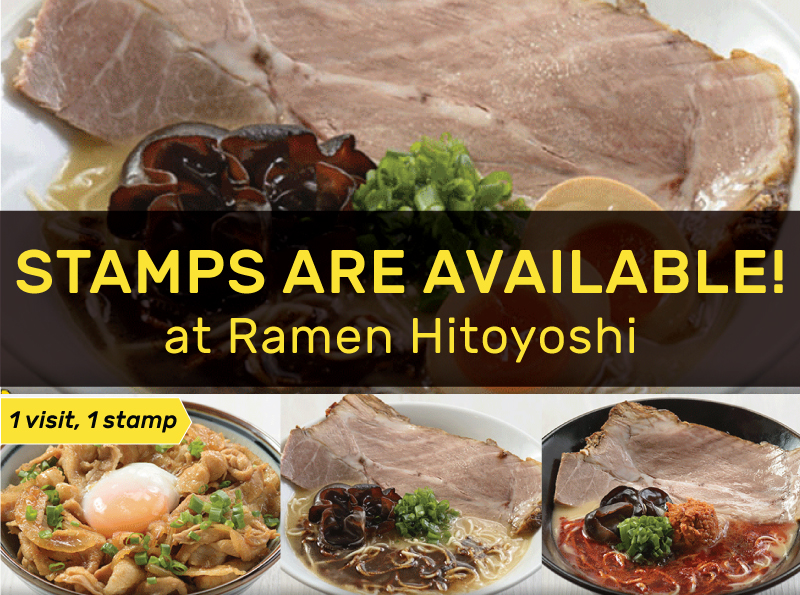 Visit Ramen Hitoyoshi and get more Rewards!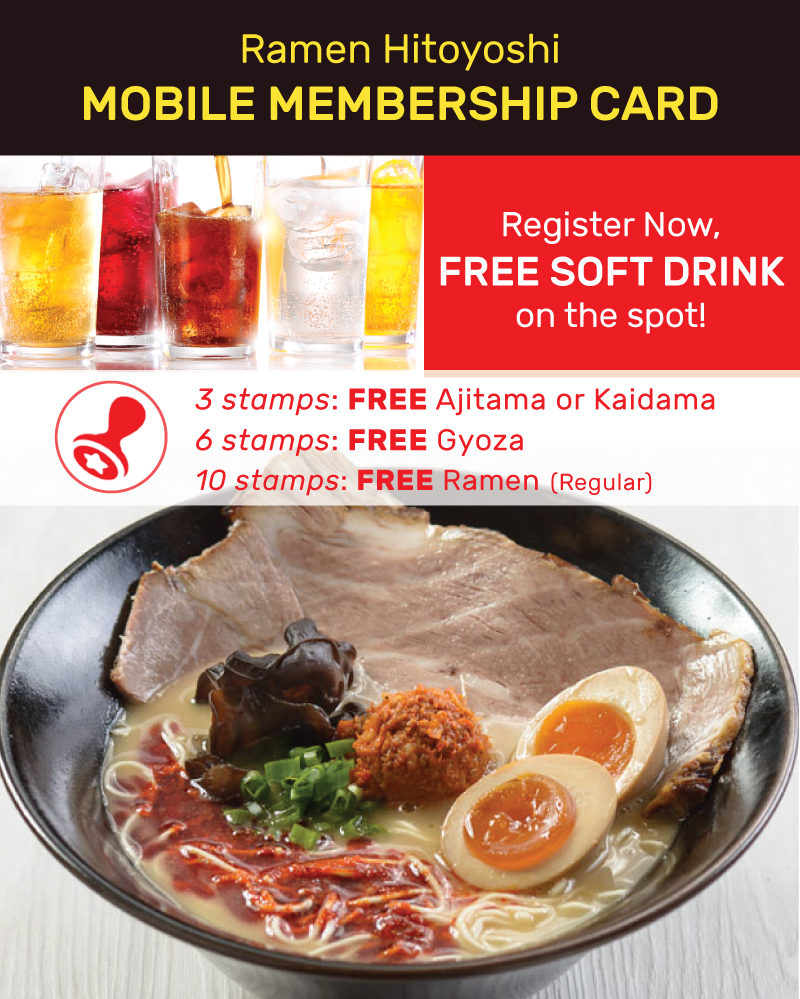 Register now and get FREE SOFT DRINK
3 stamps: get FREE Ajitama or Kaidama
6 stamps: get FREE Gyoza
10 stamps: get FREE Ramen (Regular)

Offering a variety of authentic Tonkotsu Ramen and Japanese Donburi, check out our best sellers!
Our chef specializes in using garlic as a special ingredient in ramen!
Follow us to get more interesting promotion!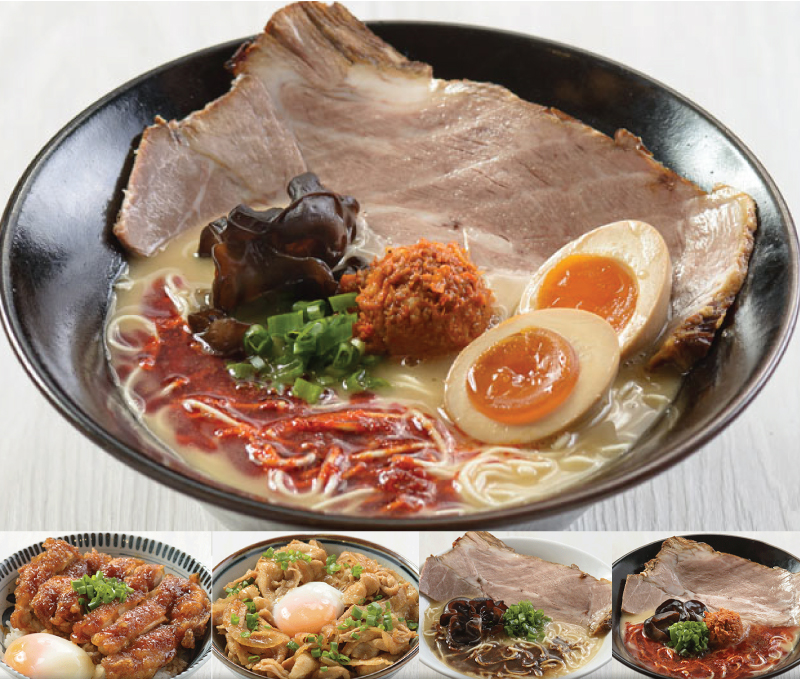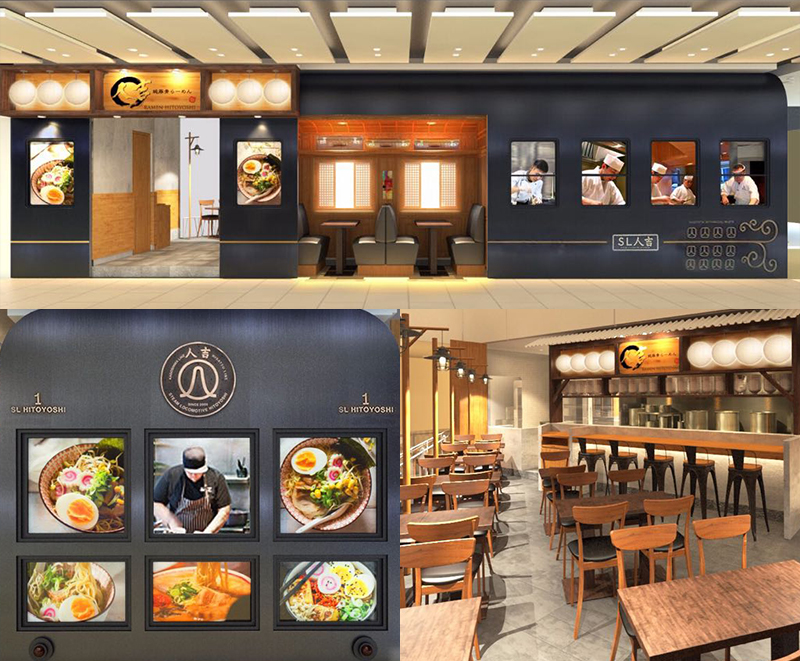 We are located at Habourfront Center & Seletar Mall!
Ramen Hitoyoshi specialises in Tonkotsu ramen! Affordable yet tasty Tonkotsu ramen starting from S$10.90~
Our tonkotsu broth is personally boiled and adjusted by our chef for over 8 hours and served after being chilled overnight in order to heighten its rich and gelatinous quality!

Ramen Hitoyoshi
Harbourfront Center:
1 Maritime Square #01-99, S(099253)
Opening Hours:
Weekdays 11.30am - 9.45pm (Last order)
Weekends & P.H. 11.00am - 9.45pm (Last order)
Tel: +65 6250 8518
Seletar Mall:
33 Sengkang West Avenue #02-K6, S(797653), nearby UNIQLO
Opening Hours:
Weekdays 11.30am - 2.45pm (Last order)
5.00pm - 9.30pm (Last order)
Weekends & P.H. 11.00am - 9.45pm (Last order)
Tel: +65 6282 7868