This month J Passport collaboration with Airfrov and we are giving away 0% Alcohol Clear Suntory Beer from Japan!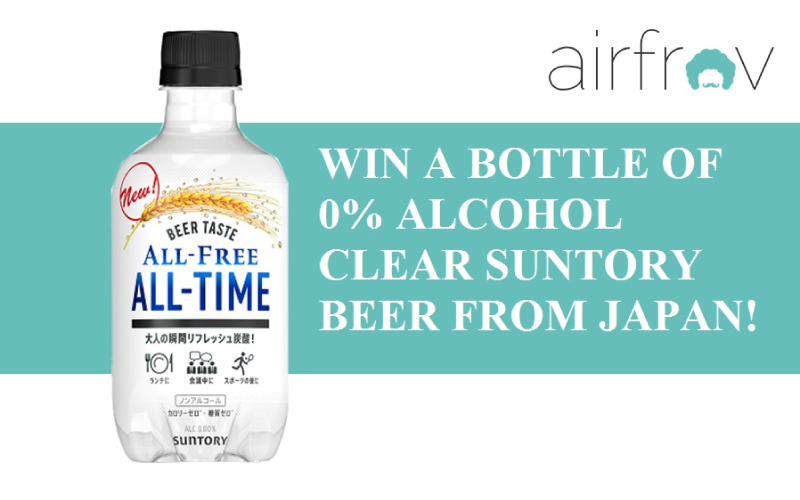 Want to enjoy a chill and refreshing Beer during the day? But you are still working? Then have you heard of 0% Alcohol Clear Suntory Beer?
Wondering how it taste like? Read on to find out!
Taste like Beer but look like water!
This is what most people will explain it to you. This is also what Suntory wants, because they want to create a 0% Alcohol Beer for Office people to drink even during work. Hence, idea of CLEAR BEER came by.
Wonder what people reaction is to this? Check out this video from Suntory!
Interested in the taste?
Then do our quick survey and you might be just 1 of the winner to taste this FIRST IN SINGAPORE!