Truly one-of-a-kind in the world - a hybrid of "sweets" and "bread" that tastes great when chilled!!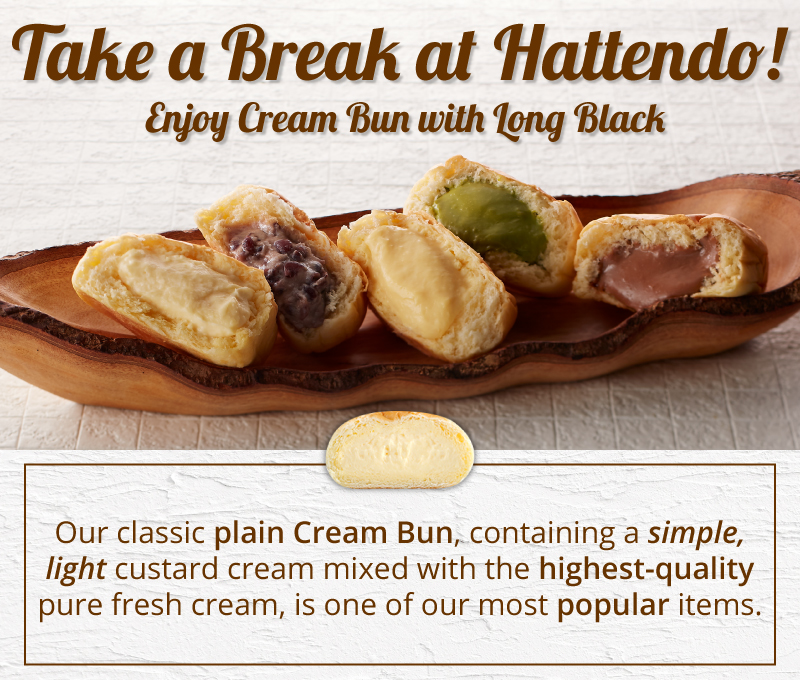 What Hattendo wants to deliver to customers is not people's favorite foods, but rather simple ones that people will not tire of even if they eat them every day.
They want to supply "the people of the world" these ultimate Cream Buns created in Japan! That is their thinking at Hattendo.
Read on to know what they have for you!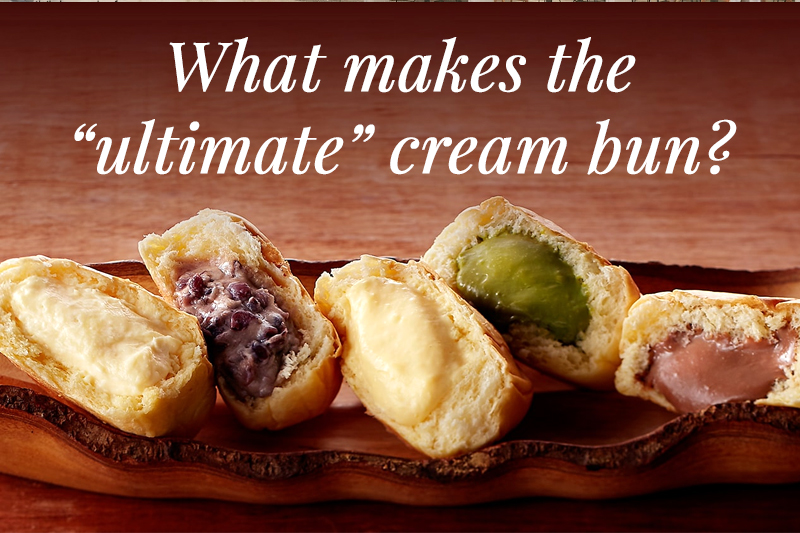 What makes the "ultimate" cream bun? This is a question we have kept asking ourselves.
How much cream? What about the egg flavor? After repeated trial and error, we eventually arrived at the "ultimate delicateness."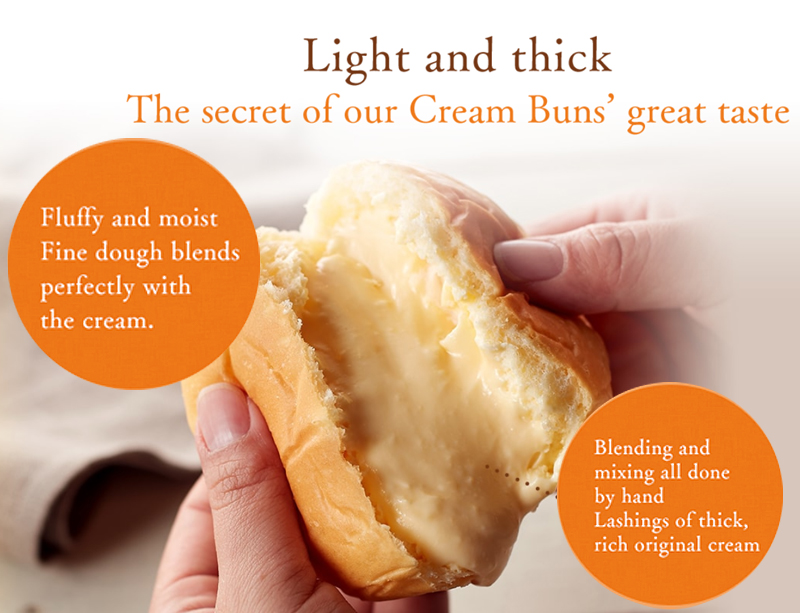 Dough so soft that it seems that it would fall apart the instant you pick it up. So moist and fluffy that it seems it would melt the instant you put it in your mouth. And then, sublimely delicate cream that is sweet, but not too sweet. Adult or child, whoever takes one bite, will smile and start feeling soft and kind.

That is the ultimate cream bun.
That is Hattendo's Cream Bun.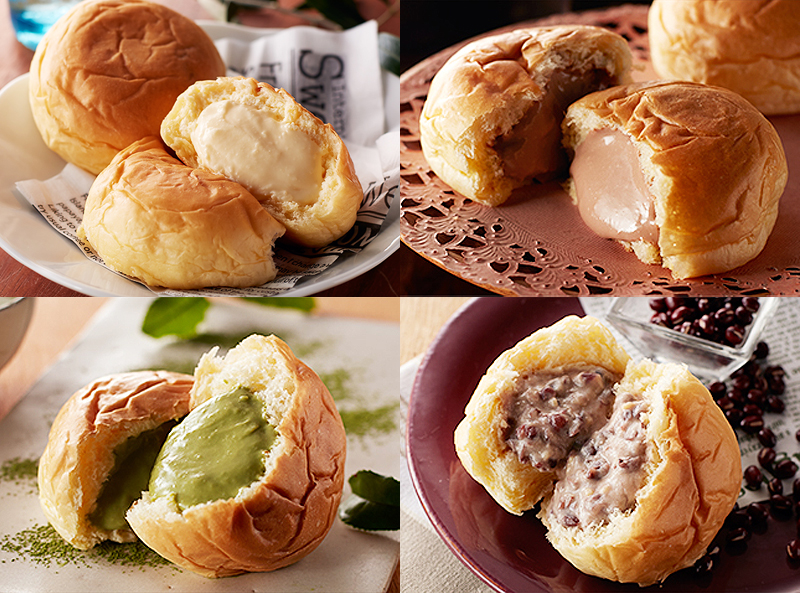 Cream Bun with Long Black
クリームパンとコーヒー
$5 (UP:$6.70)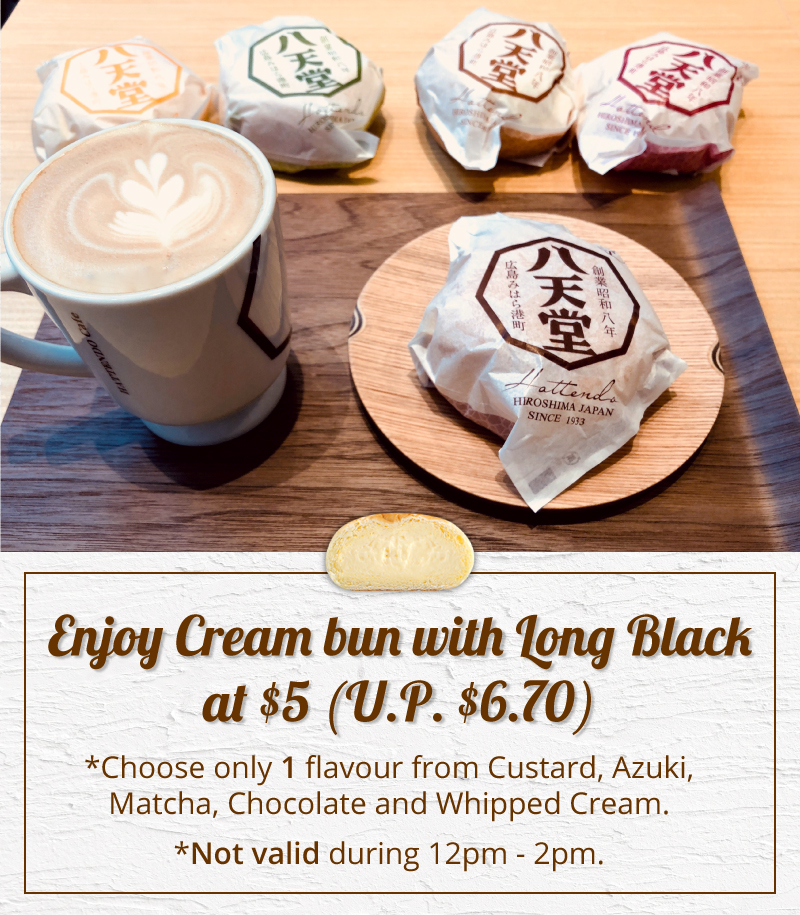 Terms & Conditions:
* Choose only 1 flavour from Custard, Azuki, Matcha, Chocolate & Whipped Cream.
* Not valid during 12pm - 2pm.
*Till 10 October 2018.
They also sell snacks! Check out the snacks menu!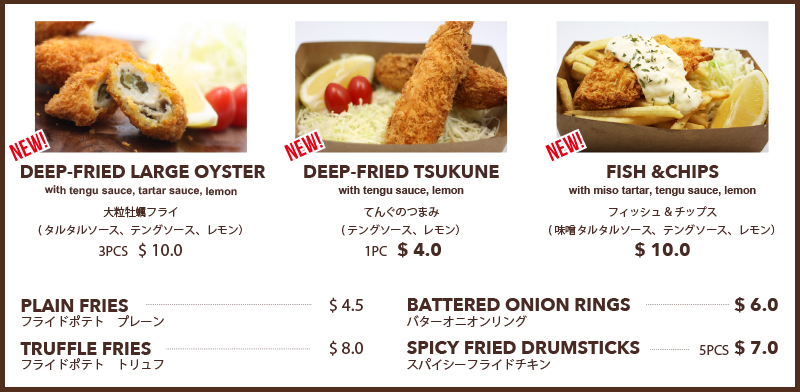 Do you know they also sell Melon Bun?
If the Cream Bun is not what you want how about trying their melon bun?
 Find their POP UP store at 
1. Momiji Festival もみじ祭り
@Nex atrium (Near Serangoon MRT) 
26th Sept - 7 Oct
2. ISETAN Scotts B1 (Near Orchard MRT)
12 Oct - 25th Oct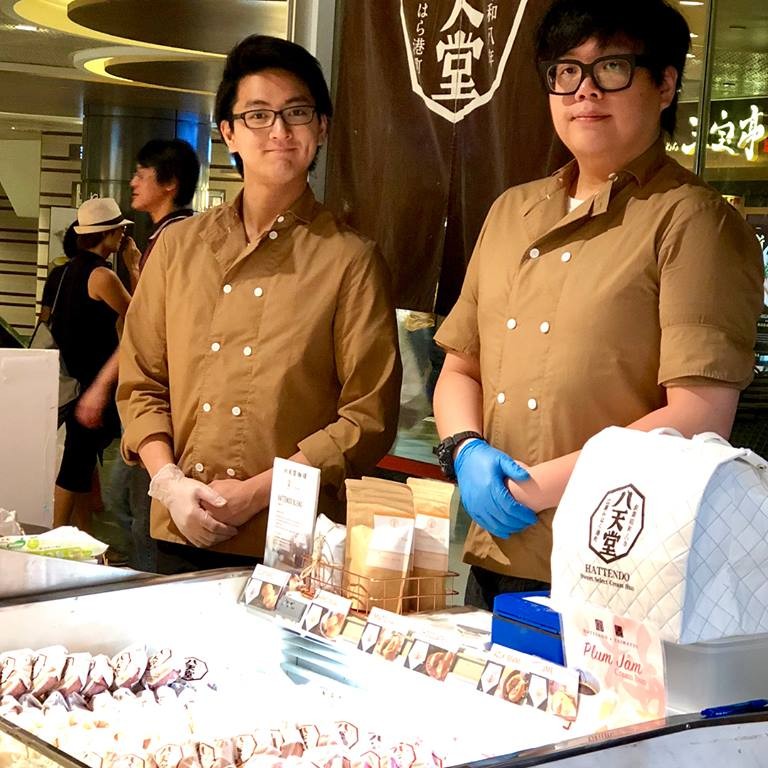 What's more have you spotted their classy & simple packaging?
Don't you think it will leave a nice impression to the person you are giving it to?
How about just using that as a normal carrier it will look nice too!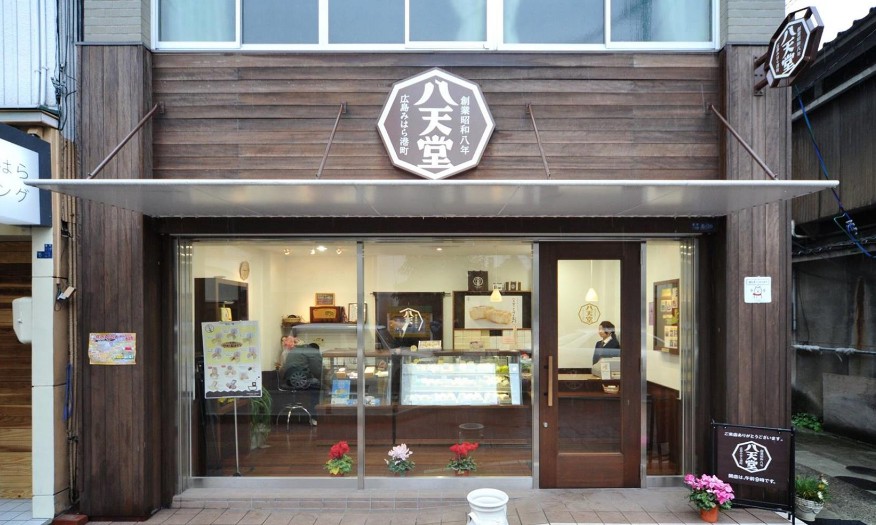 Founded in 1933 in Mihara, Hiroshima by Kaoru Morimitsu.
As the life during that time period was difficult and tough. They want to cheer people up even if it was only by a small movement such as enjoying sweet and delicious Japanese confectionery.
After that with the injected of Western culture, new pastries are being created to suit the time and demand of people taste.
So for the current time period Hattendo undergo another transformation to keep up with the time. That is to introduce Hattendo to the world so that people around the world can enjoy this delicious and wonderful cream bun!
Using the same recipe that is being pass down through many years and keeping the same standard of their pastries. They have now expanded out to Korea, Taiwan, Philippines and Singapore!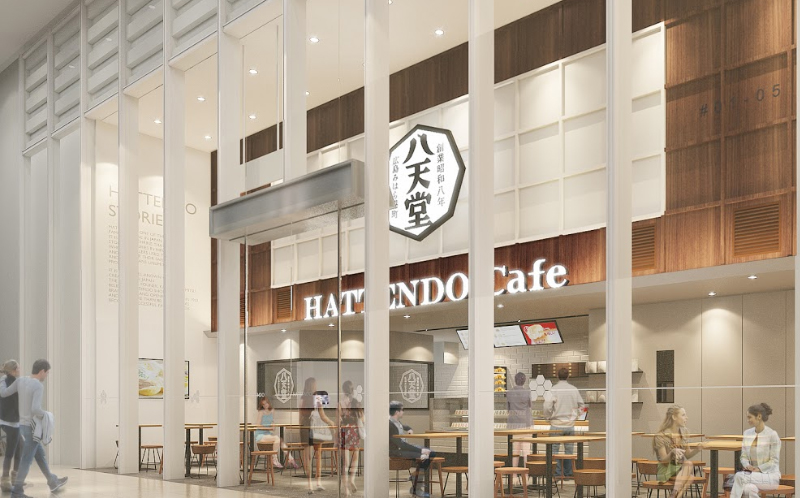 Tanjong Pagar
Tanjong Pagar Centre #01-05
7 Wallich Street Singapore 078884
Tel: (+65)83210050
Mon - Fri : 10AM - 9PM
Sat - Sun : 11AM - 8PM